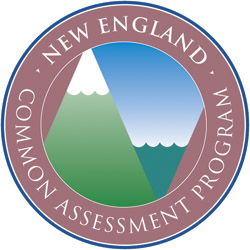 Elisabeth Harrison's generally good story on the Common Core in Rhode Island contains this passage:
Marilyn Adams, an expert on early reading and a professor of cognitive and linguistic sciences at Brown University helped write the standards for early reading. She says the result is far from perfect, but she does believe it is better than almost any other set of state standards out there.

"And by the time you get to the upper grades, they're stronger than anything out there, they really are," Adams said. "In terms of literature, in terms of writing, in terms of thoughtfulness that's expected to permeate the curriculum, they are intellectually stronger."
When an expert's comment is that a document is "far from perfect," and then goes on to praise some of the parts furthest removed from her expertise, it is a bit of a tell.  While standards documents are extensive and tedious, individual sections are manageable, so let's just look at the 11th and 12th grade reading literature standards in the Common Core and the current NECAP.  I've just shortened them up a bit by removing the number codes and parenthetical examples.
Cite strong and thorough textual evidence to support analysis of what the text says explicitly as well as inferences drawn from the text, including determining where the text leaves matters uncertain.
Determine two or more themes or central ideas of a text and analyze their development over the course of the text, including how they interact and build on one another to produce a complex account; provide an objective summary of the text.
Analyze the impact of the author's choices regarding how to develop and relate elements of a story or drama.
Determine the meaning of words and phrases as they are used in the text, including figurative and connotative meanings; analyze the impact of specific word choices on meaning and tone, including words with multiple meanings or language that is particularly fresh, engaging, or beautiful.
Analyze how an author's choices concerning how to structure specific parts of a text contribute to its overall structure and meaning as well as its aesthetic impact.
Analyze a case in which grasping a point of view requires distinguishing what is directly stated in a text from what is really meant.
Demonstrate knowledge of eighteenth-, nineteenth- and early-twentieth-century foundational works of American literature, including how two or more texts from the same period treat similar themes or topics.
By the end of grade 12, read and comprehend literature, including stories, dramas, and poems, at the high end of the grades 11-CCR text complexity band independently and proficiently.
Demonstrate initial understanding of elements of literary texts by…
Identifying, describing, or making logical predictions about character, setting, problem/solution, or plots/subplots, as appropriate to text; or identifying any significant changes in character, relationships, or setting over time; or identifying rising action, climax, or falling action
Paraphrasing or summarizing key ideas/plot, with major events sequenced, as appropriate to text
Generating questions before, during, and after reading to enhance/expand understanding and/or gain new information
Identifying the characteristics of a variety of types/genres of literary text
Identify literary devices as appropriate to genre
Analyze and interpret literary elements within or across texts, citing evidence where appropriate by…
Explaining and supporting logical predictions or logical outcomes
Examining characterization motivation, or interactions, citing thoughts, words, or actions that reveal character traits, motivations, or changes over time
Making inferences about cause/effect, internal or external conflicts, or the relationship among elements within text(s)
Explaining how the narrator's point of view, or author's style, or tone is evident and affects the reader's interpretation or is supported throughout the text(s)
Demonstrating knowledge of author's style or use of literary elements and devices to analyze literary works
Examining author's style or use of literary devices to convey theme
Is one of these clearly intellectually stronger than the other?  Why should we think they would be, since the NECAP standards were published in 2006 and closely aligned to Achieve's American Diploma Project standards, which were a direct precursor to the Common Core standards?  There was no breakthrough in our understanding of high school or collegiate English in the intervening three years.
In terms of writing, it depends on if you believe that being "intellectually stronger" requires an almost singular focus on one particular type of formal, logical, academic argument.  If you believe that writing for self-expression or aesthetic reasons makes you intellectually weak, you may agree with Dr. Adams and Common Core proponents.  On the whole, though, at the high school level Rhode Island's old and new writing standards are more similar than different.
People don't trust the Common Core because most of what what we have been told about the standards is obviously not true.  Some people are a bit confused about exactly which bits are the lies, but it is no wonder given the context.