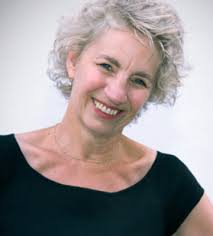 I feel compelled to respond to Julia Steiny's recent GoLocalProv column Common Core Standards Freak Out Chicken Littles. I will focus on English/Language Arts, because that is my area of expertise.
Ms. Steiny completely misrepresents the facts regarding the ubiquity of national standards globally, stating "All the countries with whom American students are compared have national standards and even national curricula (Finland). Weirdly, national standards are about the only thing those countries' education systems have in common."
In the international benchmarking of the Common Core College and Career Readiness Standards for ELA/Literacy by the standards' authors, they cite documents from eight "high performing" systems: two small countries – Finland and Ireland; five provinces – Alberta, British Columbia, New South Wales, Ontario, and Victoria; and one "special administrative district" of China – Hong Kong. England, Scotland and Wales have different documents.  Shanghai is a province-level municipality. Singapore is a city-state with roughly the population of Minnesota. National standards are clearly not universal, particularly in the high performing countries most similar to the US.
In fact, American educational technocrats have adopted a conceptual model quite different from our competitors. None of the provinces or countries cited by CCSSI countries considers itself to use "standards" at all. In each case their documents are considered curriculum frameworks, outlines or syllabi, with "outcomes," not standards.  Outcomes are broadly defined, usually within a sequence of courses. For example, Finland defines a compulsory course for high school students called "A world of texts," with the following objectives:
The objectives of the course are for students to
understand the meaning of a broad conception of text;
consolidate their awareness of different genres;
be aware of different ways of reading, analysing, interpreting and producing texts;
learn to choose the style of language as required in each specific situation;
learn to interpret narrative texts;
learn the principles of placing their own contributions in relation to texts written by other people;
participate constructively in group discussions.
To illustrate the difference in approach, the Common Core standards for reading literature in 11th and 12th grade read like this:
CCSS.ELA-Literacy.RL.11-12.3 Analyze the impact of the author's choices regarding how to develop and relate elements of a story or drama (e.g., where a story is set, how the action is ordered, how the characters are introduced and developed).
CCSS.ELA-Literacy.RL.11-12.5 Analyze how an author's choices concerning how to structure specific parts of a text (e.g., the choice of where to begin or end a story, the choice to provide a comedic or tragic resolution) contribute to its overall structure and meaning as well as its aesthetic impact.
CCSS.ELA-Literacy.RL.11-12.7 Analyze multiple interpretations of a story, drama, or poem (e.g., recorded or live production of a play or recorded novel or poetry), evaluating how each version interprets the source text. (Include at least one play by Shakespeare and one play by an American dramatist.)
CCSS.ELA-Literacy.RL.11-12.10 By the end of grade 12, read and comprehend literature, including stories, dramas, and poems, at the high end of the grades 11-CCR text complexity band independently and proficiently.
The point is not that the Common Core represents bad tasks that students shouldn't doing. It is that other countries like Finland have a fundamentally different approach.  They don't use standards as levers to force system-wide accountability and compliance.  Our method is imposing specific tasks and assessment targets sets us apart. What evidence there is indicates that the broader curriculum-based approach works just fine, yet if you proposed Finland's outcomes in any state department of education in the US, you'd be laughed out of the room.
Nor do any high performing countries view the goal of their English Language Arts curricula to be merely "college and career readiness," as Rhode Island has embraced with the Common Core. Even our most authoritarian peers manage to leave room for creativity, self-expression, and experiencing aesthetic pleasure as fundamental goals of their curricula. We do not. Ironically, our Asian competitors in particular seem to at least understand the economic imperative of the arts, while we seem to be walking away from even that utilitarian angle. If you want to see something more similar to the Common Core, you should look at the NECAP Grade Level Expectations (GLEs).
Despite the lengths to which some will go to claim otherwise, the NECAP GLEs represent the US technocrat consensus on standards design circa 2005, and the Common Core standards represent the US technocrat consensus on standards design circa 2010. If they were very different, it would be quite surprising. In fact, in 2007 Governor Carcieri joined the board of Achieve, one of the main drivers of the Common Core process. Their press release noted that "In February 2005, Governor Carcieri committed Rhode Island to join Achieve's American Diploma Project Network, a coalition of 29 states committed to aligning high school standards, assessments, curriculum and accountability with the demands of postsecondary education and work." The American Diploma Project was the direct pre-cursor to Common Core.
This is evolution, or perhaps devolution, but hardly revolution. There will be one clear result of adopting the Common Core standards. Instead of only having the 11th grade NECAP math test telling us only 30% of our students meet the standards, we'll have new tests that tell us only 30% meet the standards at every grade level in reading, writing and math. At least that will be more consistent.
This Common Core chicken little is tired of bogus international comparisons

,