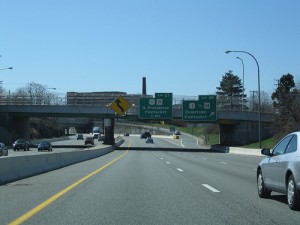 In the next few days, I-95 North in Pawtucket will reopen to large tractor trailer trucks. I am not looking forward to it.
They've been gone so long, and it's been so nice taking those S curves (especially with the new Grand Theft Auto signage) that it's going to be hard to get used to sharing the road with ginormous semis.
But we need our highways to cut through the heart of our cities… No matter what the cost. Enjoy the weekend because Gridlock starts on Monday.
Sigh.