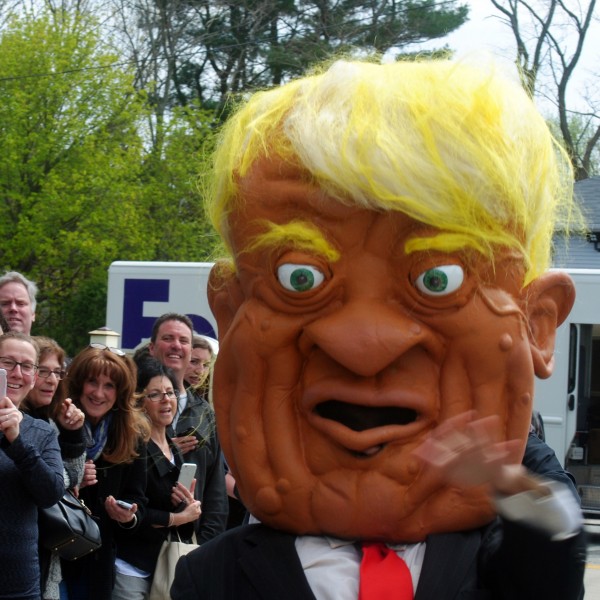 The best and the worst that Rhode Island has to offer was on display during Republican presidential candidate Donald Trump's visit Monday. Members of the White Noise Collective, DARE (Direct Action for Rights and Equality), PrYSM and more came out in opposition to Trump's message of fear, racism and misogyny. Inside the venue, Trump's stump speech was interrupted four times by protesters, who were escorted out of the Crown Plaza Hotel without violence.
Jessie Justin, an organizer with White Noise Collective and Rhode Island resident, explained in a statement why she has come to protest, "Trump is actively building a culture of hate that directly threatens my Muslim, immigrant, and black neighbors, and we want to make it clear that here in Rhode we are united as a community. His anti-immigrant actions, racism, and Islamophobia are not welcome here."
In a statement, the White Noise Collective explained that they…
…came to the event today as an affiliated group of Showing Up for Racial Justice (SURJ), a national network of groups and communities organizing white people for racial justice with passion and accountability to person of color leaders and organizations. SURJ groups around the country have been showing up to Trump rallies to speak out against racism, Islamophobia and xenophobia since the Trump's campaign began in 2015, including a recent blockade action at Trump's event venue in Wisconsin where six protesters were arrested.

"For us today was not about a presidential race," says Beth Nixon, a member of White Noise Collective and Rhode Island native, "it's about presenting an alternative vision to Trump's: that the US can be an equitable country that welcomes and includes all people. As one of the wealthiest countries in the world, there are enough resources for everyone here to live with safety, health, and dignity."
Meanwhile, outside, things became very heated. Once Trump's motorcade entered the Crowne Plaza driveway, and Trump stepped from his car to wave at supporters, those outside the venue, including Trump supporters, Cruz supporters and Trump opponents, crossed the street and followed Trump as near to the tent behind the hotel where Trump was speaking as security would allow .
Trump fans, perhaps exasperated to have waited hours, only to find the venue too small to accommodate the full crowd exchanged words and chants with Trump opponents. While Trump supporters chanted "Build the Wall" and "Ten Feet Higher" opponents countered with "Black Lives Matter" and "Love Trumps Hate".
Perhaps the darkest moment came when a Trump supporter assaulted a man. The police took the man who was punched into custody, handcuffing him. Trump opponents were outraged because the police seemed only interested in arresting the person with the darker skin, who was in fact the victim. Ultimately the man was released by police when video and photographic evidence proved the man was assaulted and only defending himself.
Trump fans also splashed two Trump opponents with liquid from a water bottle and grabbed a camera from another Trump protester and threw it on the ground. If there were more incidents like this, I did not see them.
Another moment that was worrisome occurred when a group of young male Trump supporters thought it funny to chant "Dicks out for Trump" at a young woman with a Black Lives Matter sign in her hands. This was a rape threat, plain and simple, even if it was delivered "humorously" as a police officer stood near by. This event highlighted the misogynistic undertone of Trump's candidacy. Shirts were being sold outside and worn inside the event saying "TRUMP THAT BITCH!" on the back and in case that was too subtle, the front of the shirt features pictures of Hillary Clinton and Monica Lewinsky and the words, "Hillary sucks, but not like Monica".
Perhaps the best way to describe the tenor of the event is to point out that one of the first speakers at the event, the warm up act, if you will, was WPRO radio "personality" John DePetro. In many ways the event was like a live, interactive version of his radio show… or a circle in Dante's Hell.
Despite the incidents above, the protest and the event was largely peaceful, given the high level of emotions on both sides. Trump may have been interrupted, but he was never shut down or prevented from giving his fans the full Trump experience. In fact, disruptive protests have become so common at Trump rallies that the campaign runs a sort of public service announcement at the beginning of each show saying that protesters should not be touched but simply pointed out to security to be taken away.
Below are some pictures.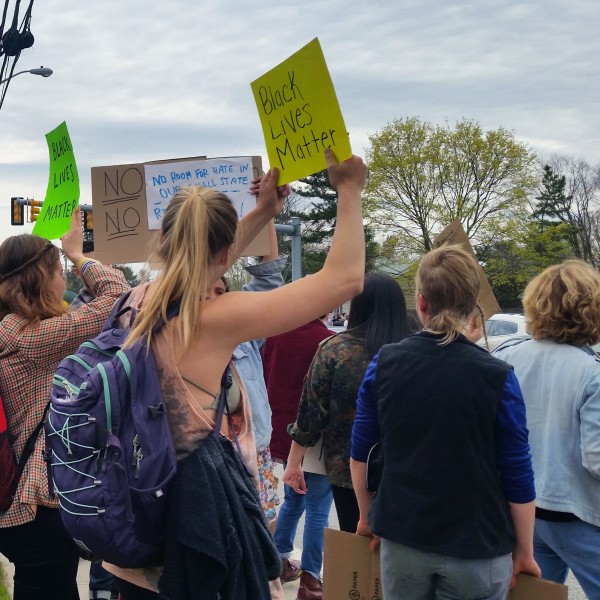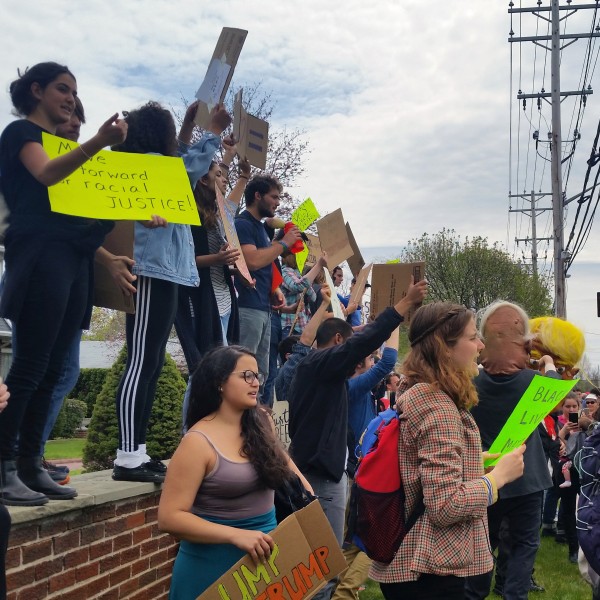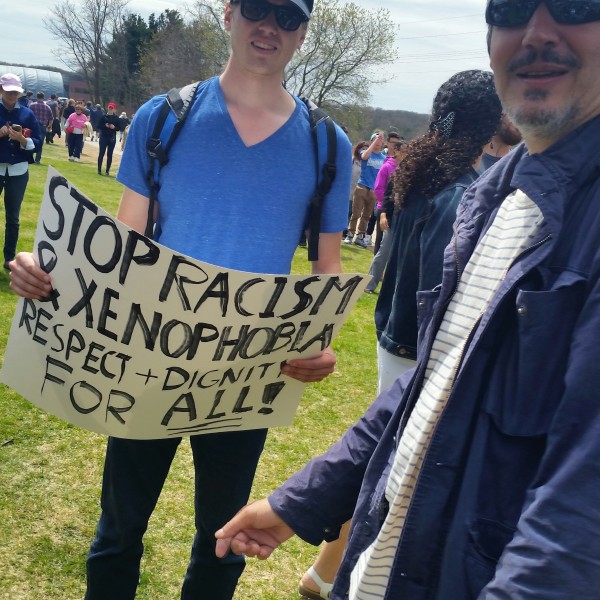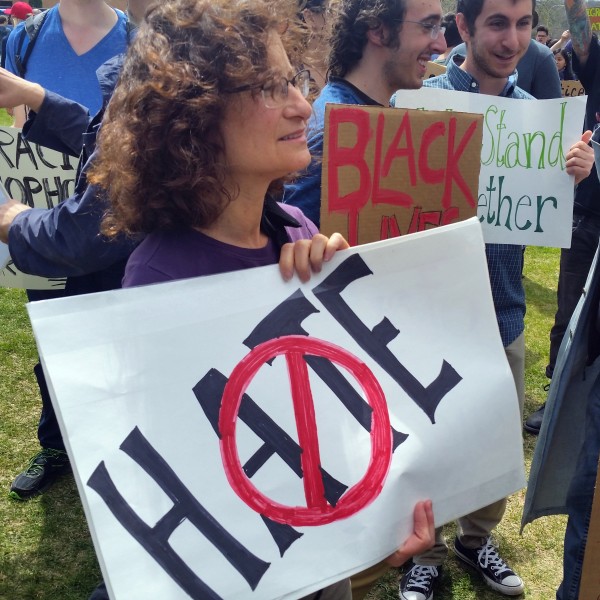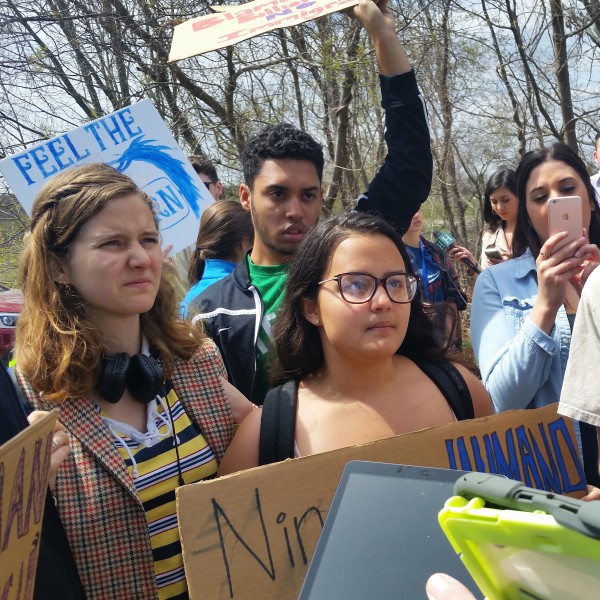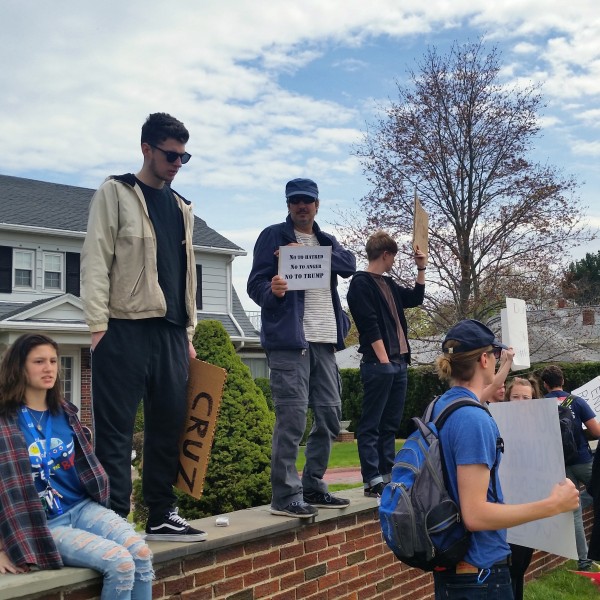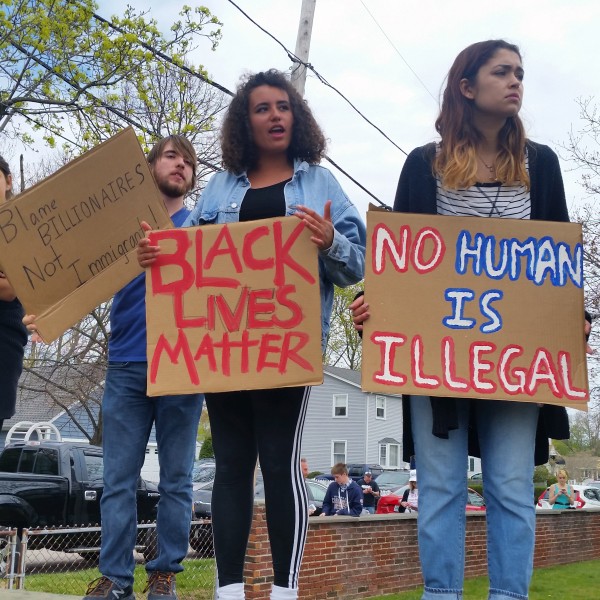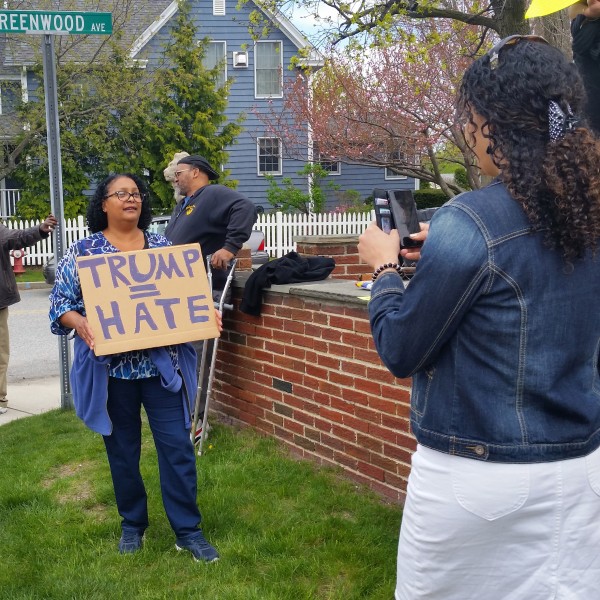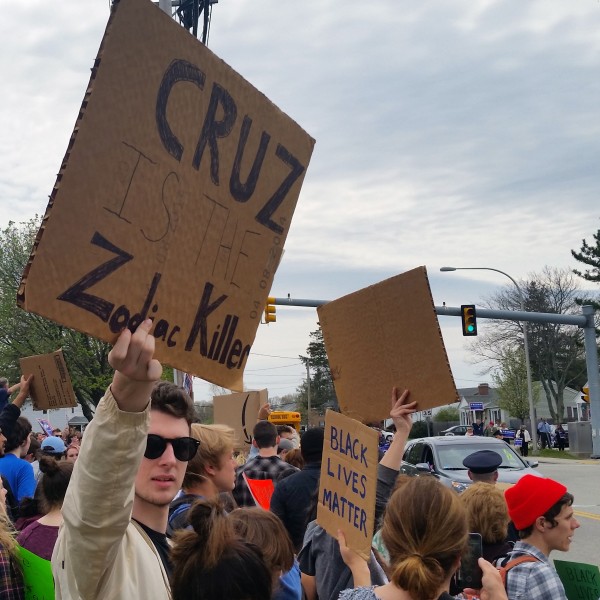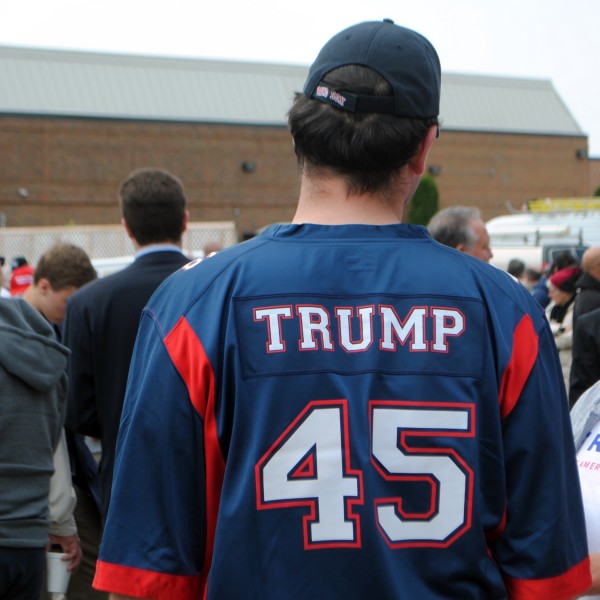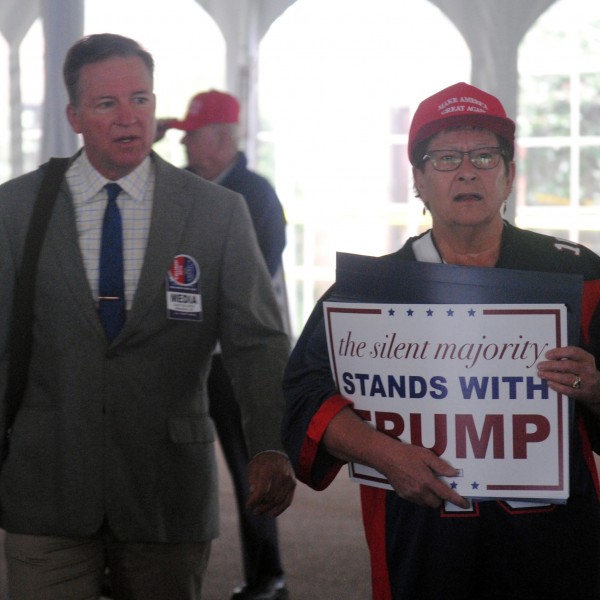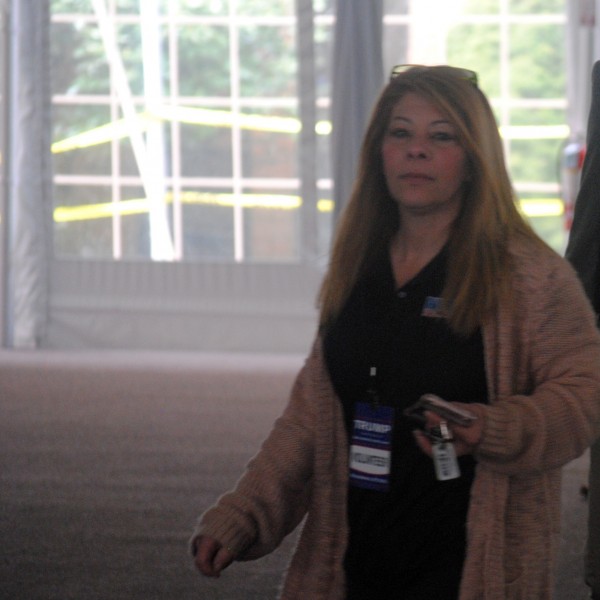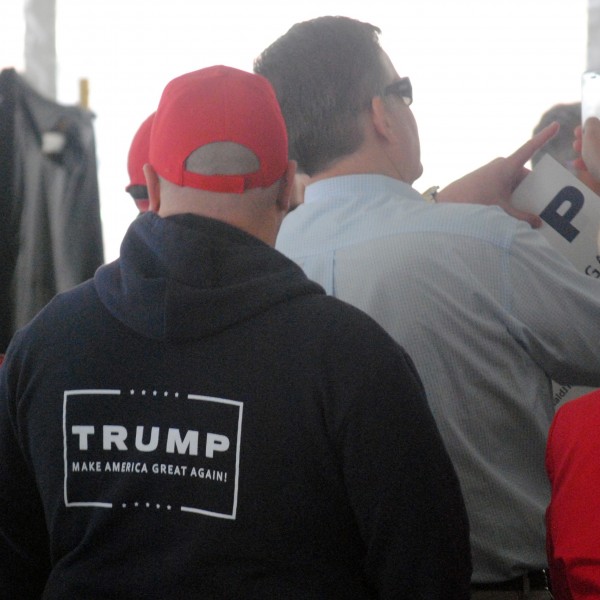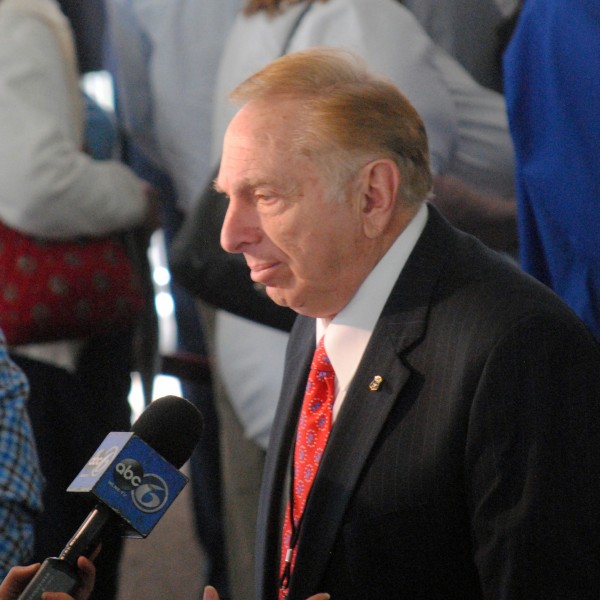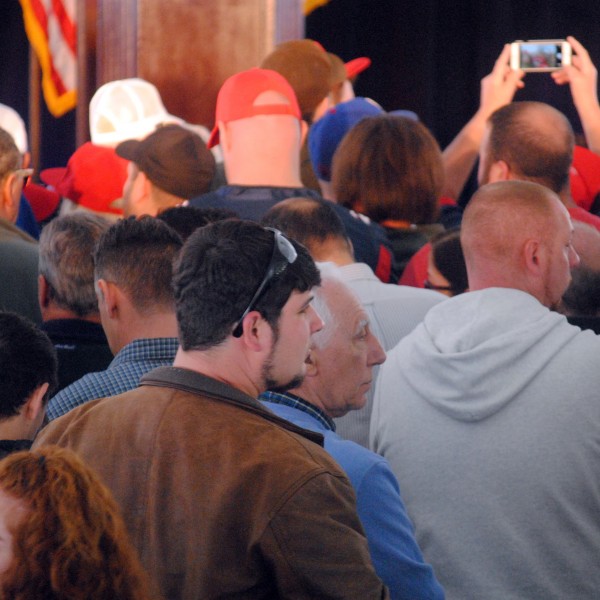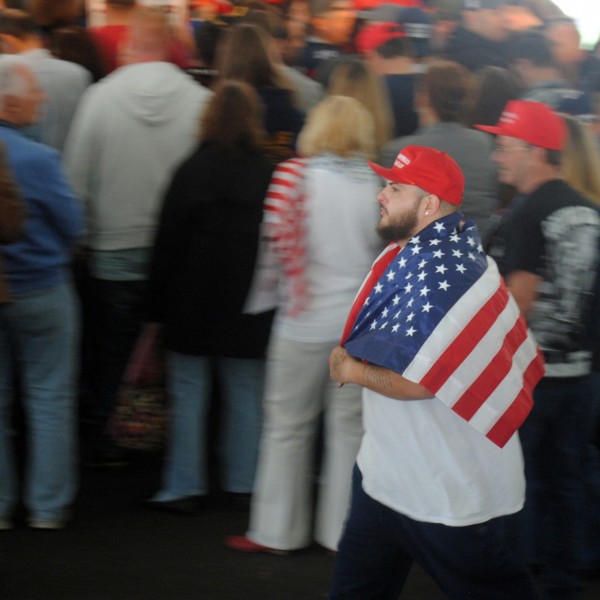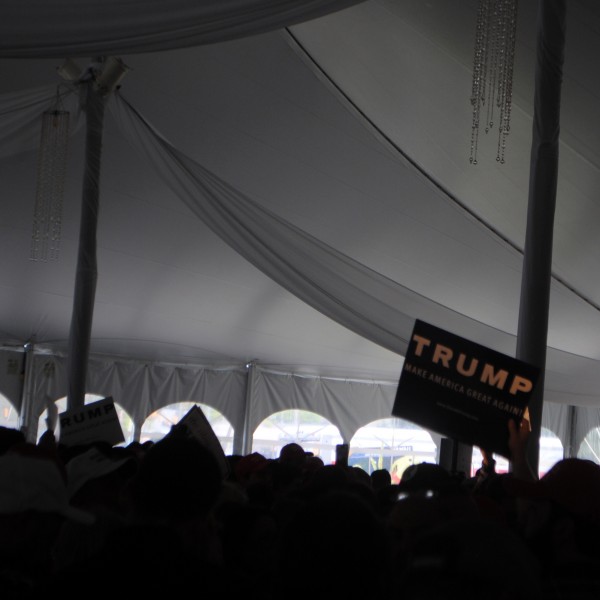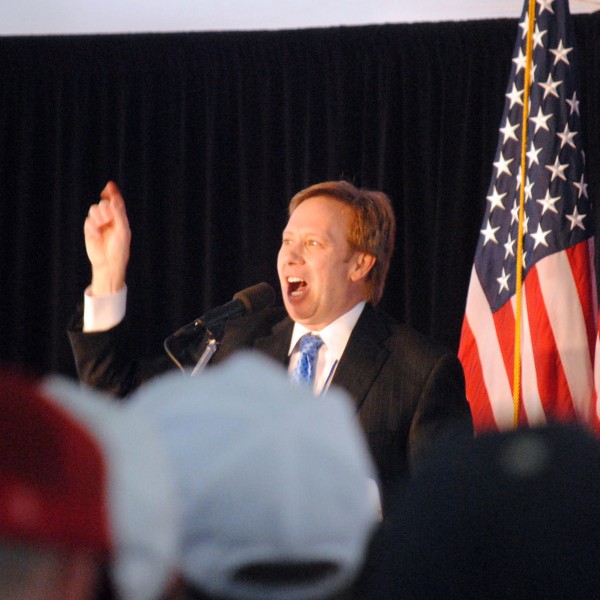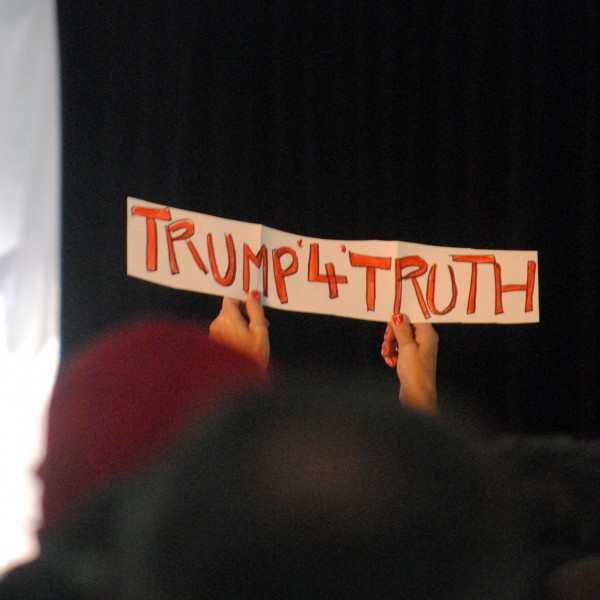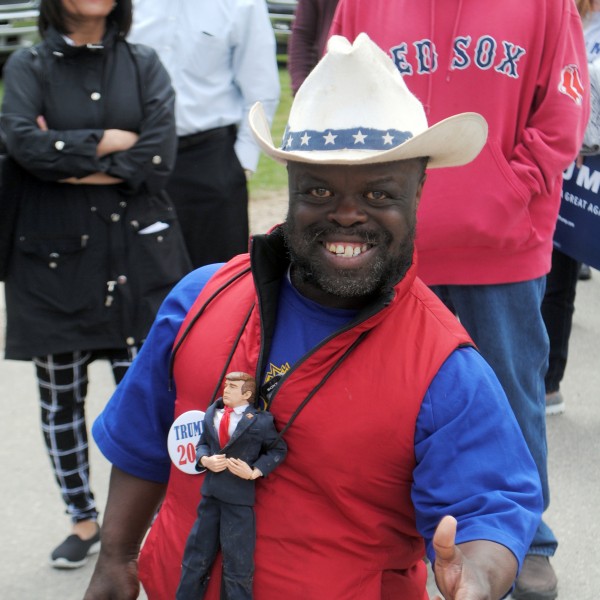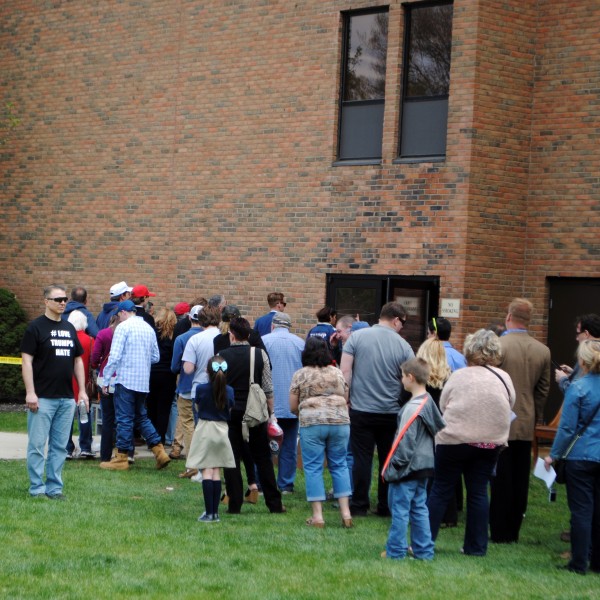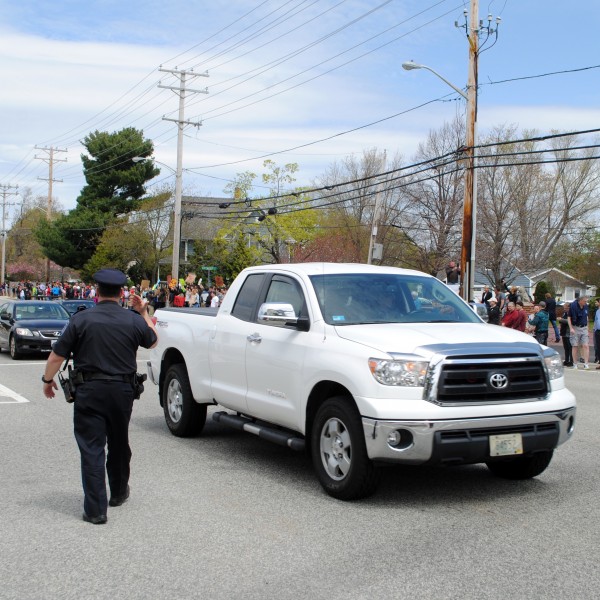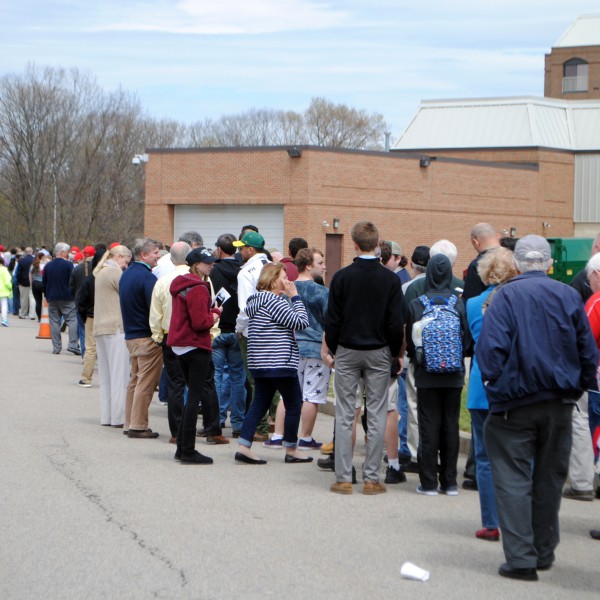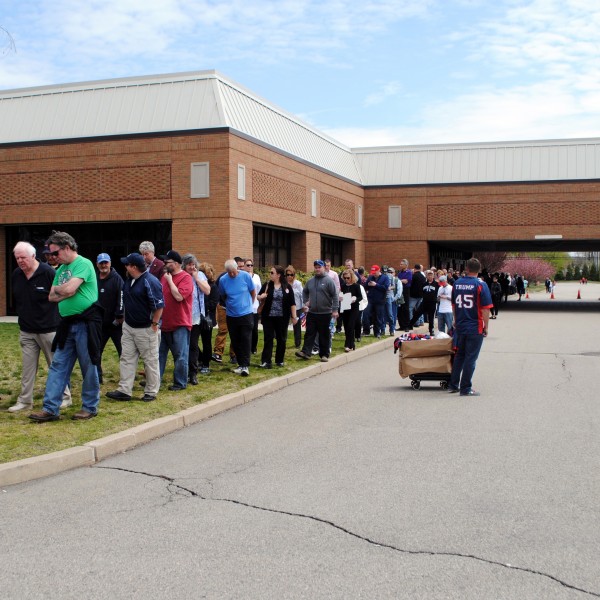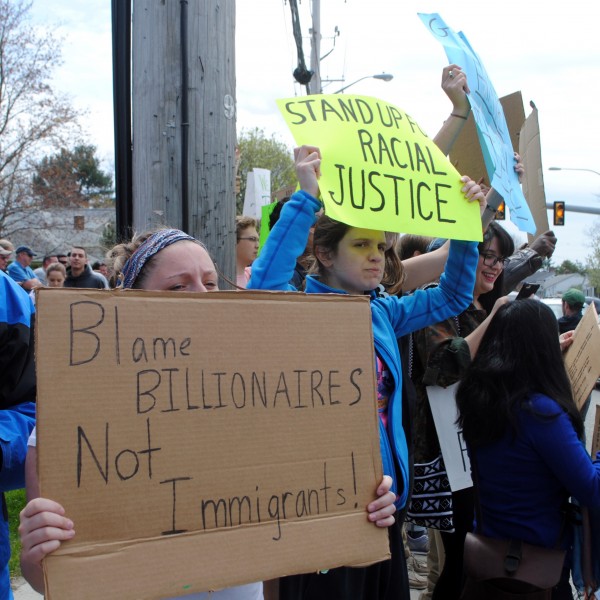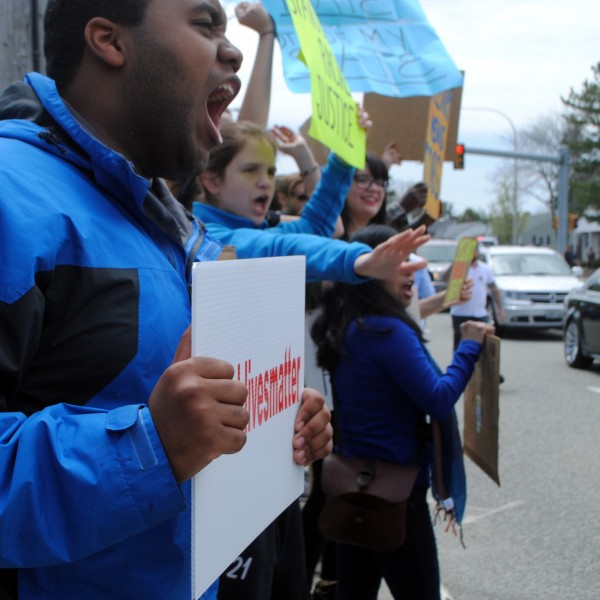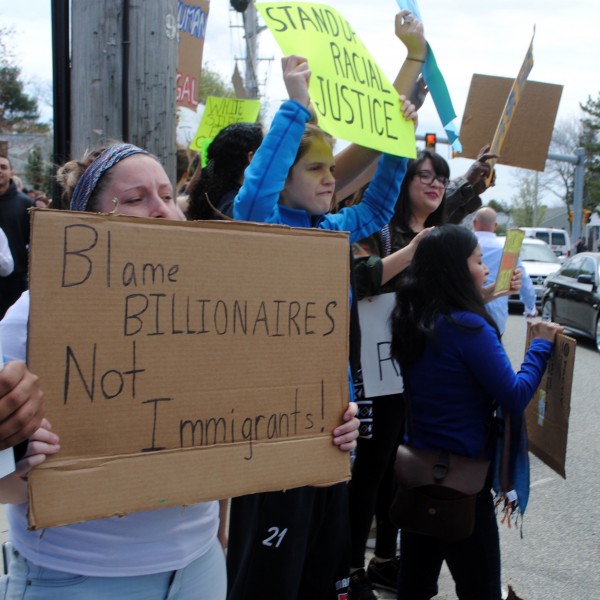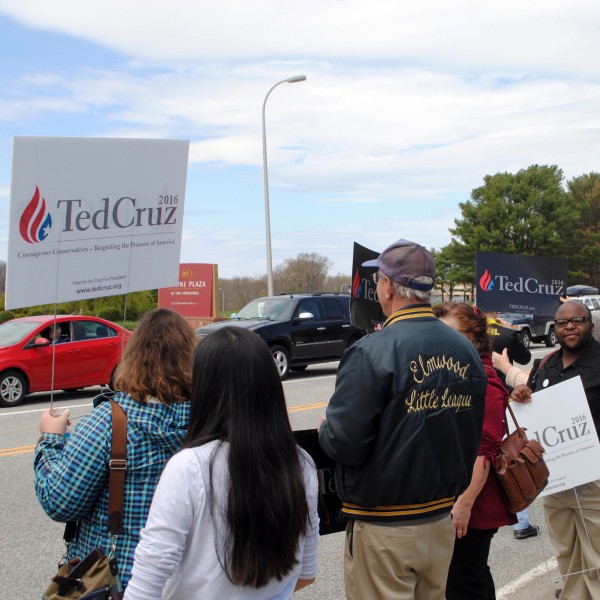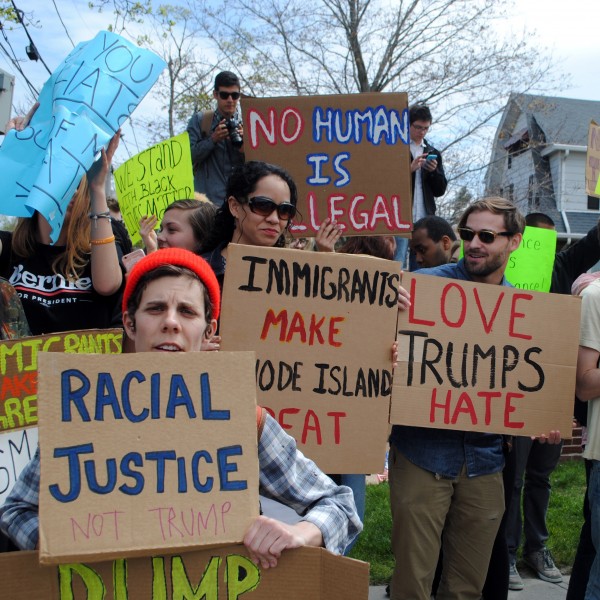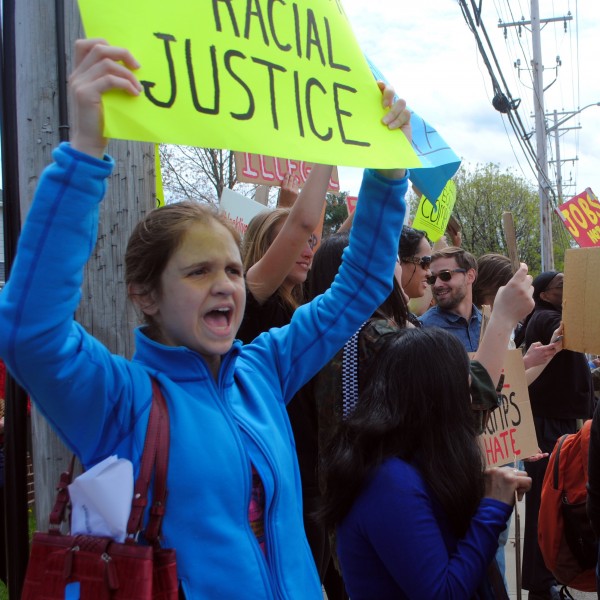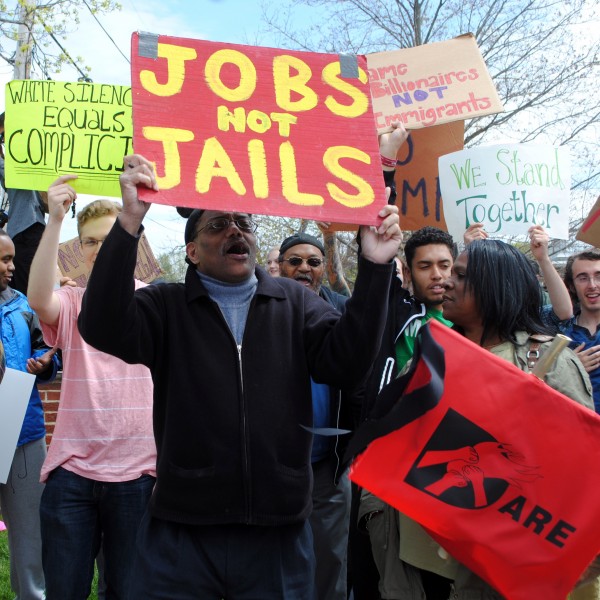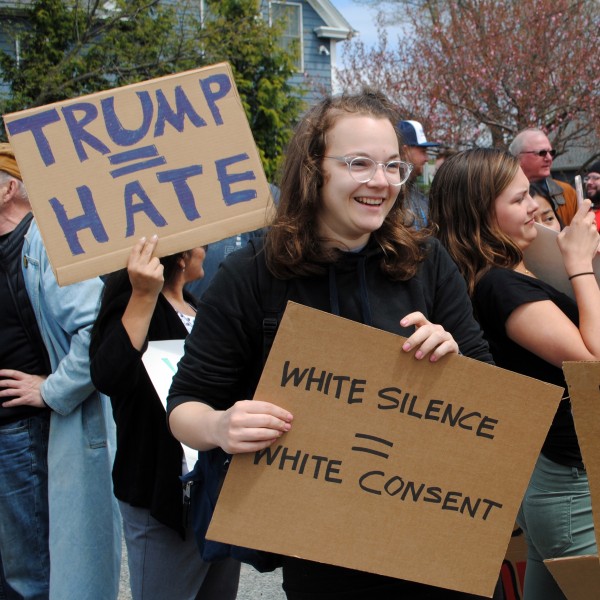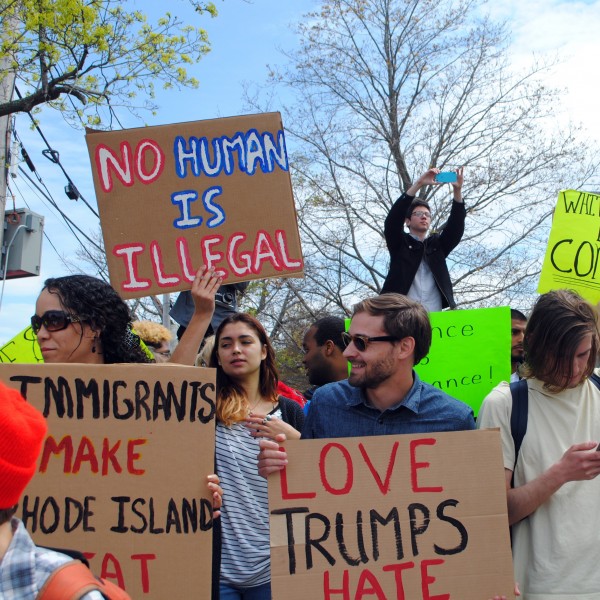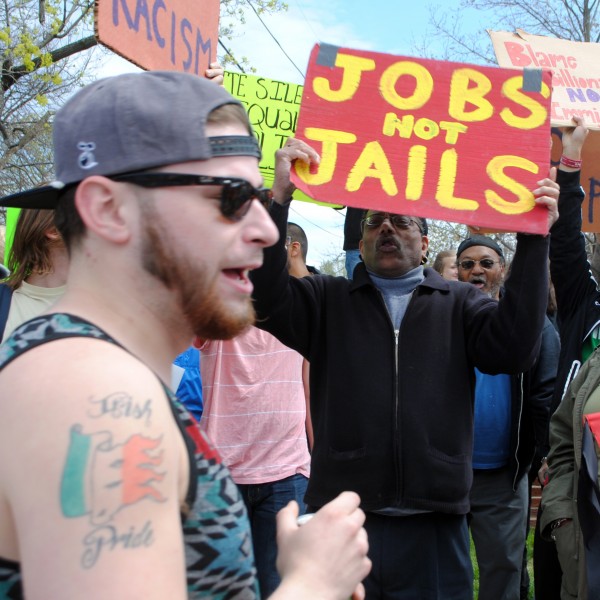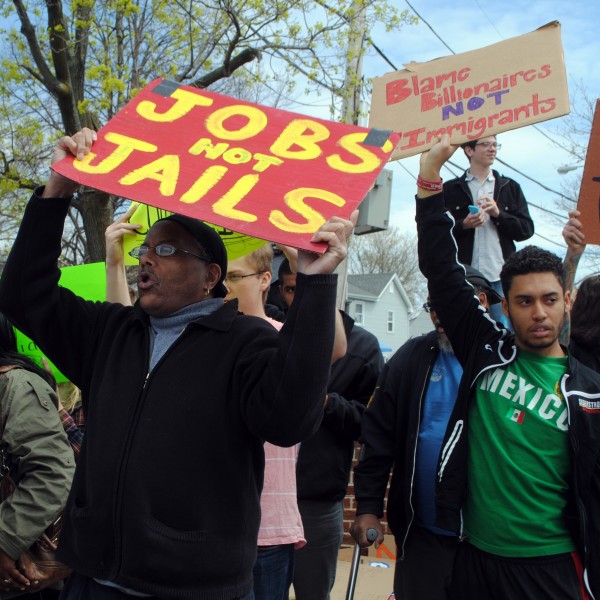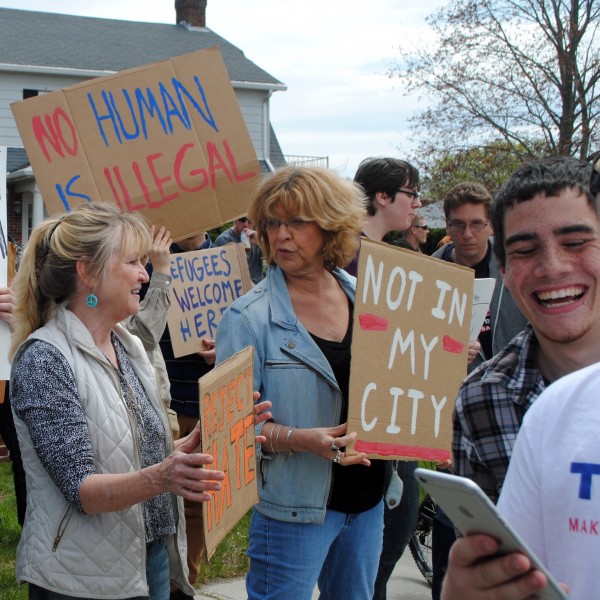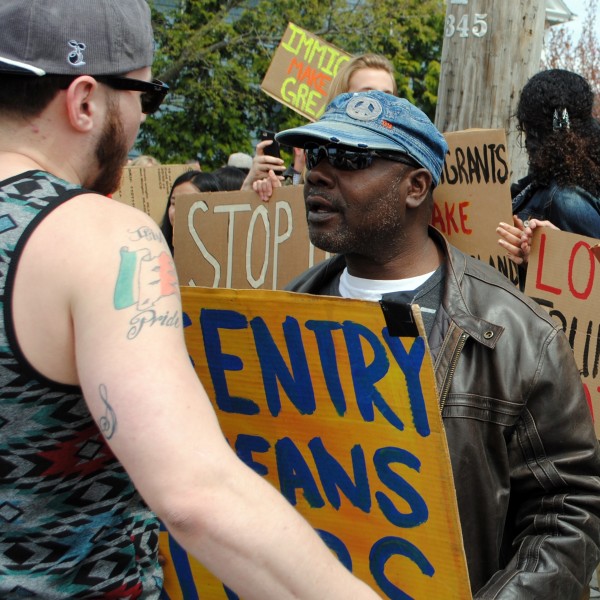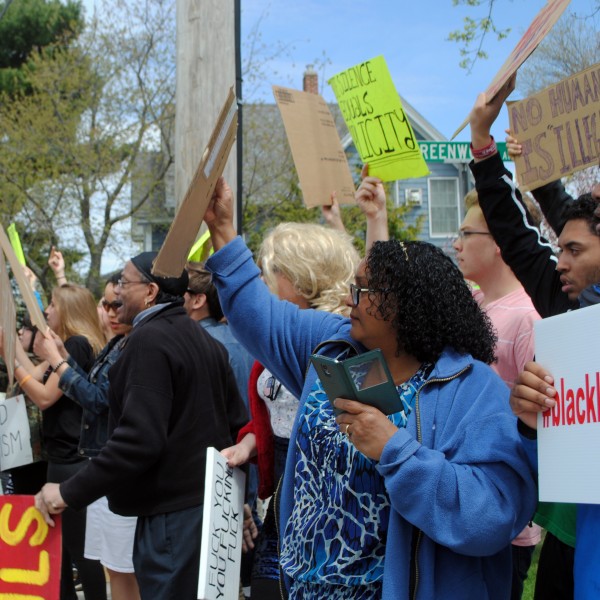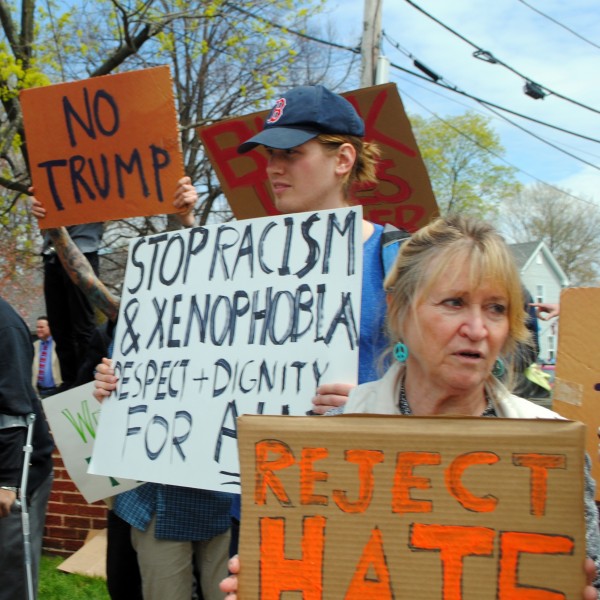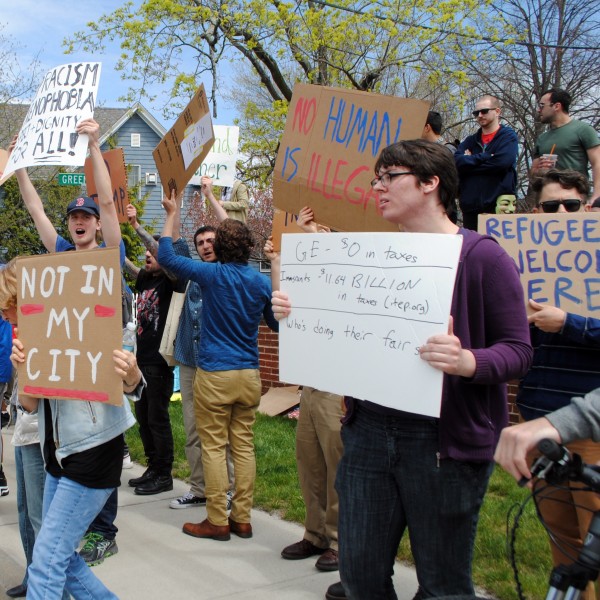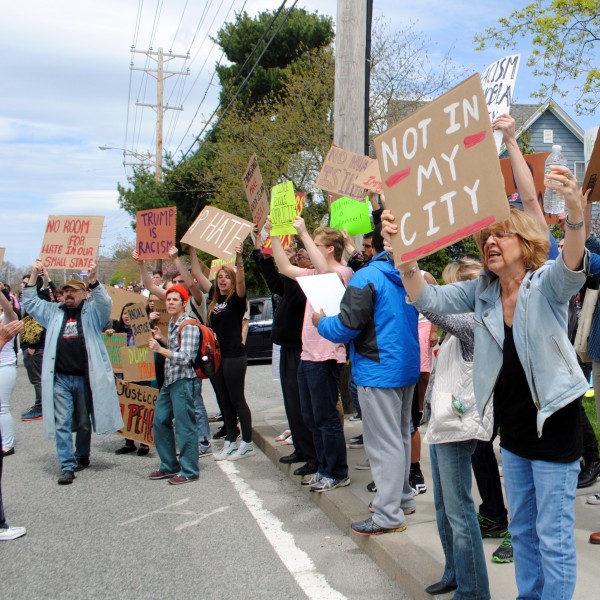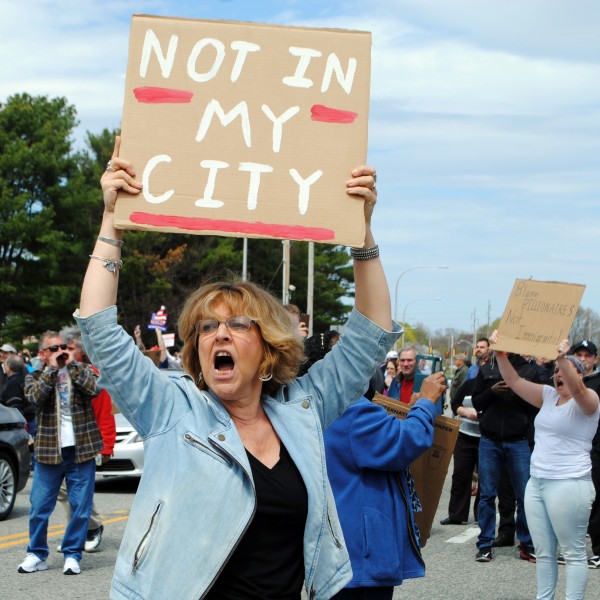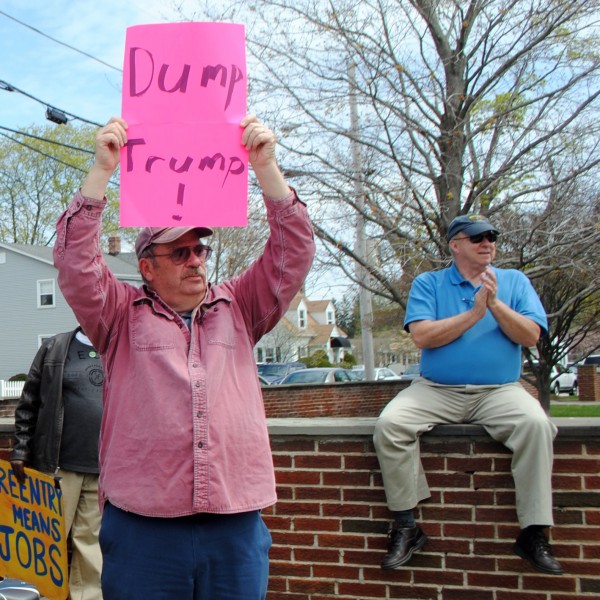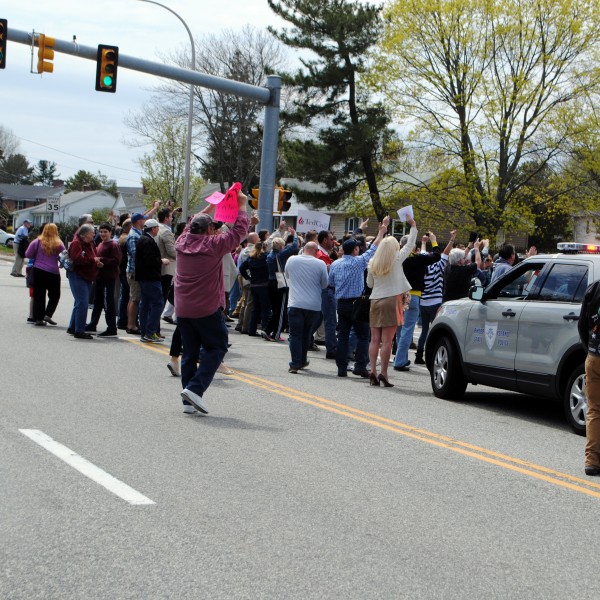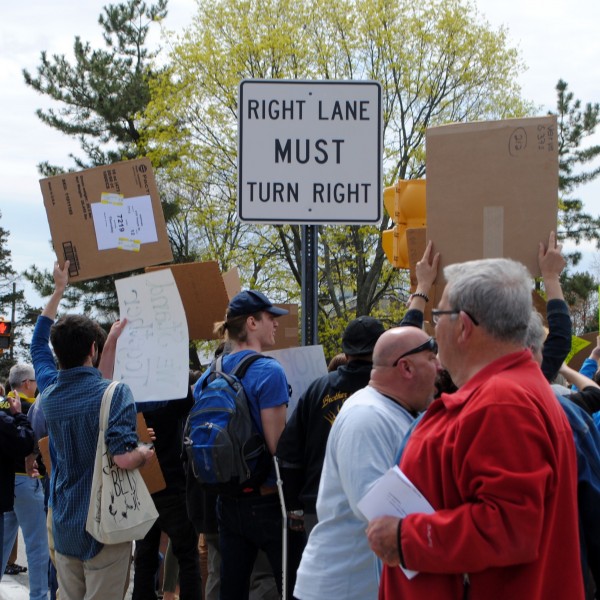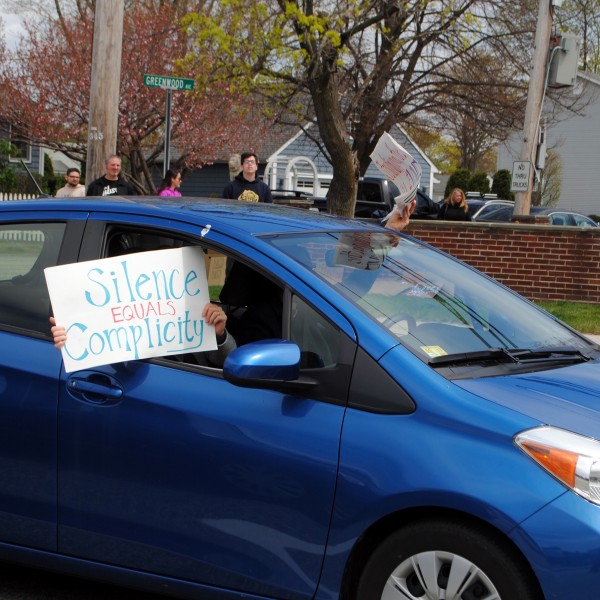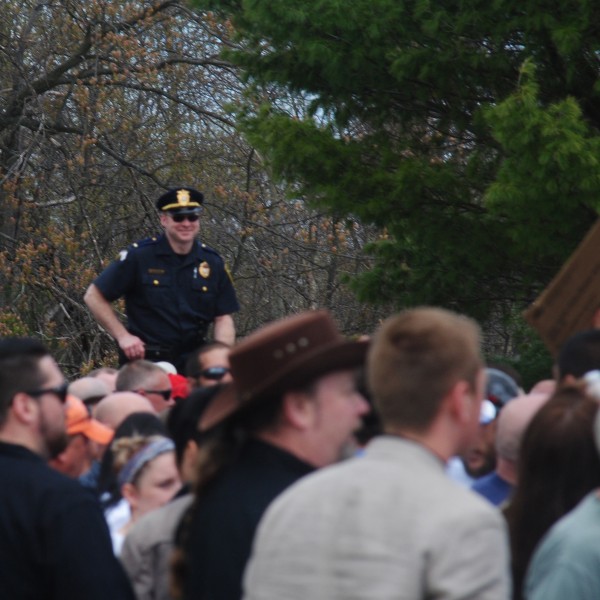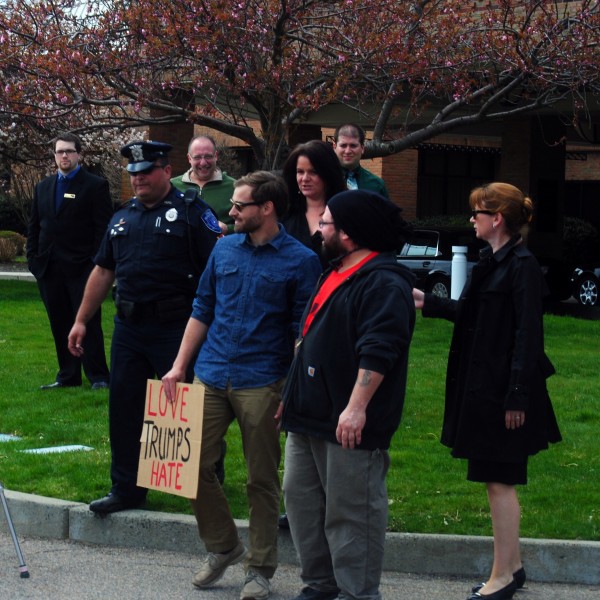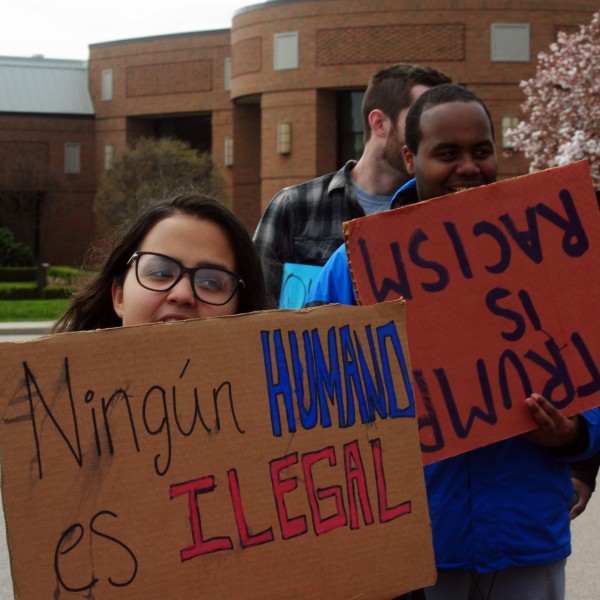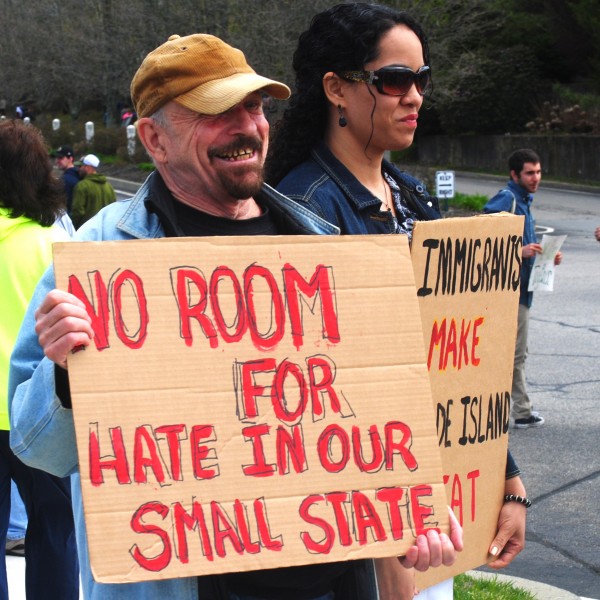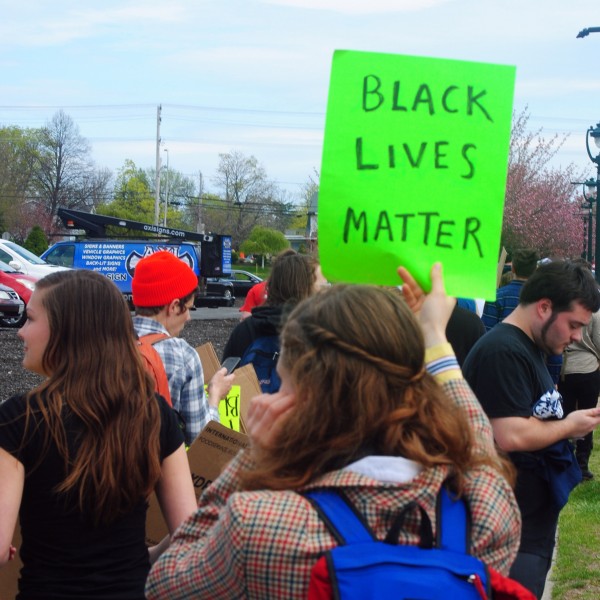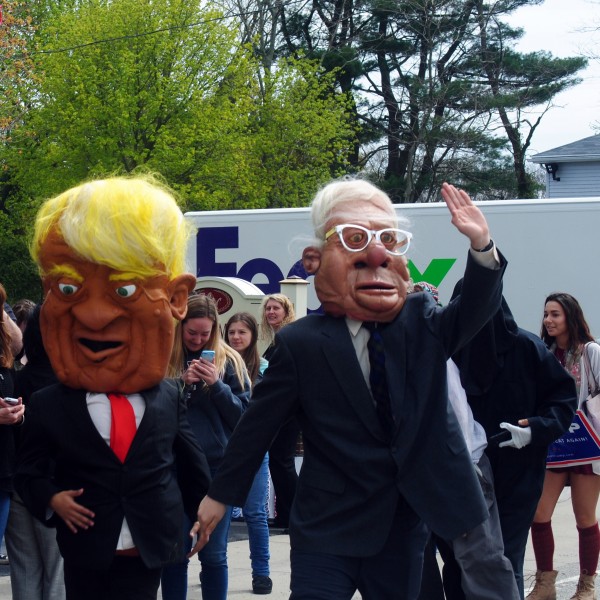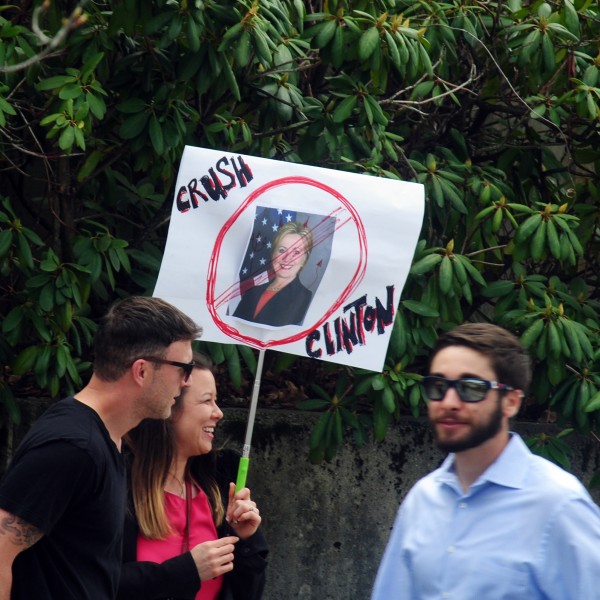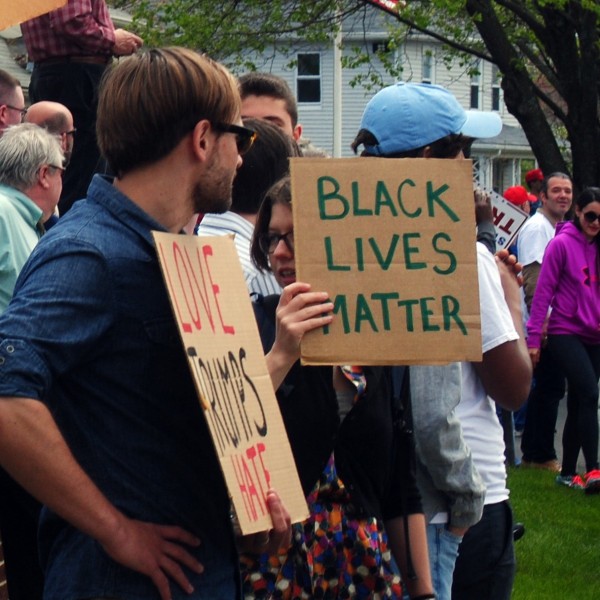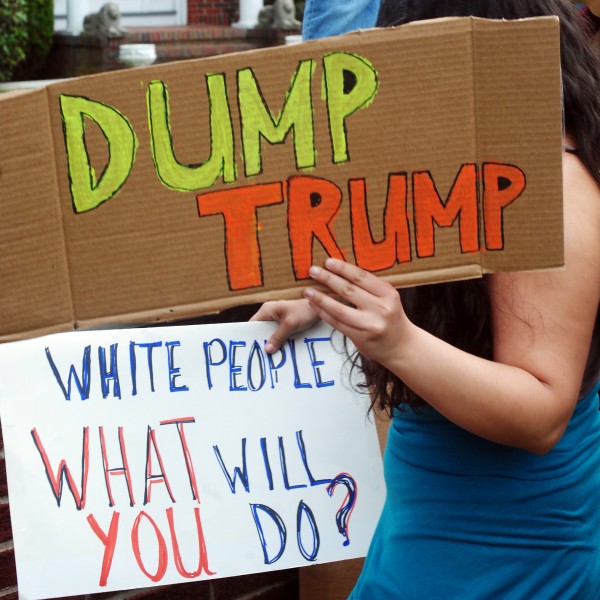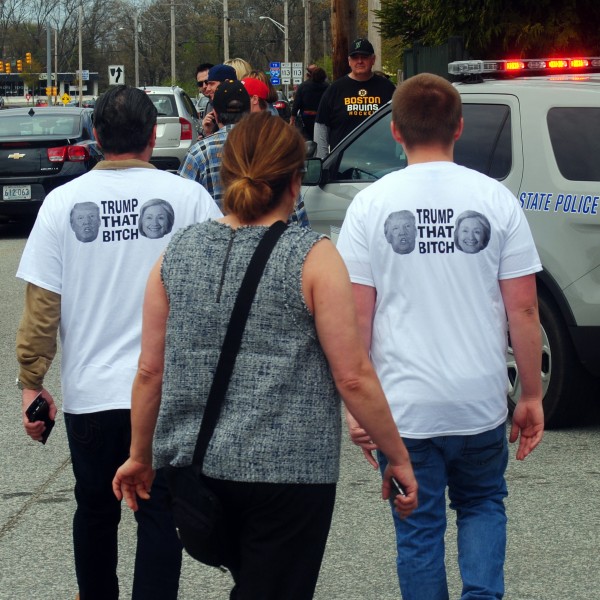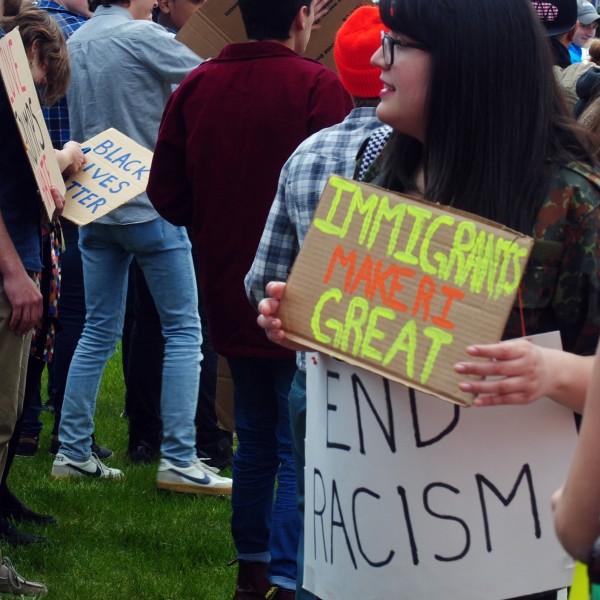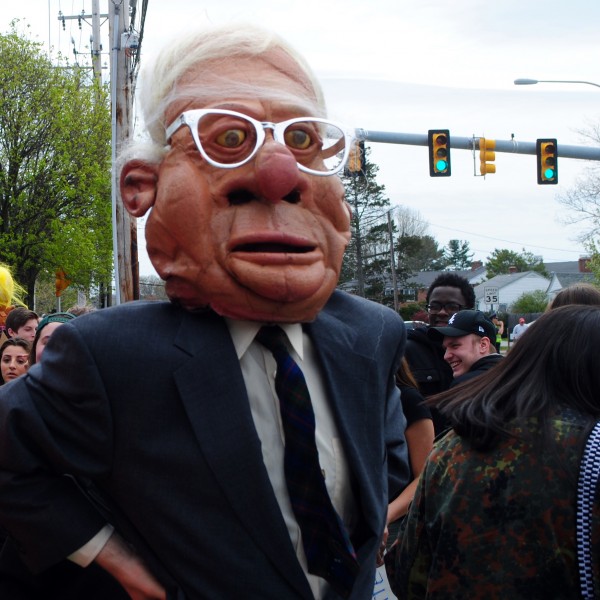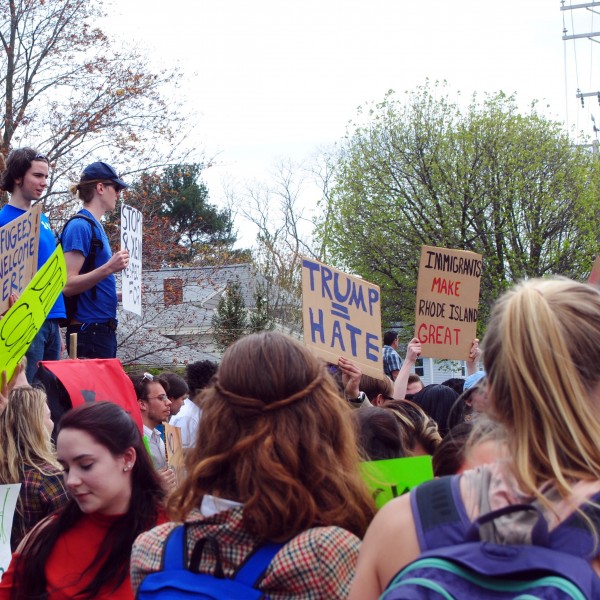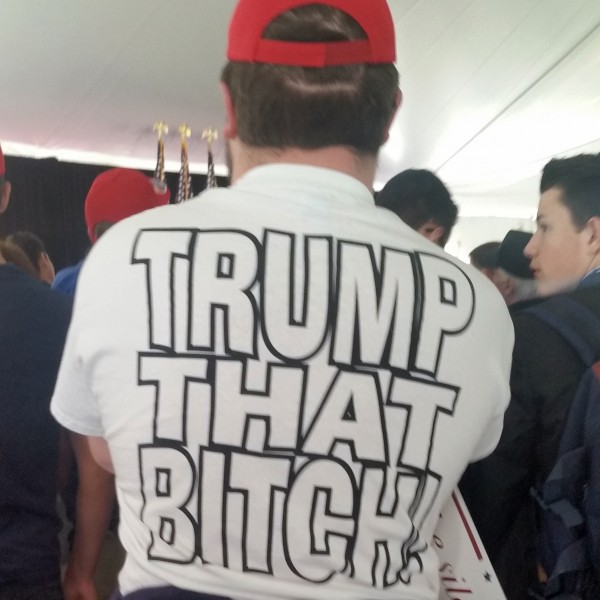 Trump comes to Rhode Island: The Good, the Bad and the Ugly

,