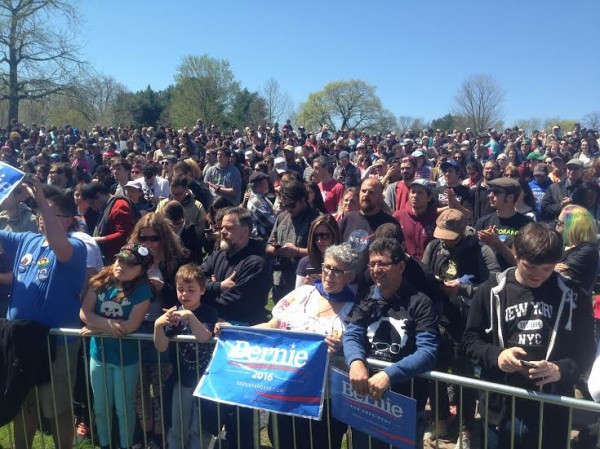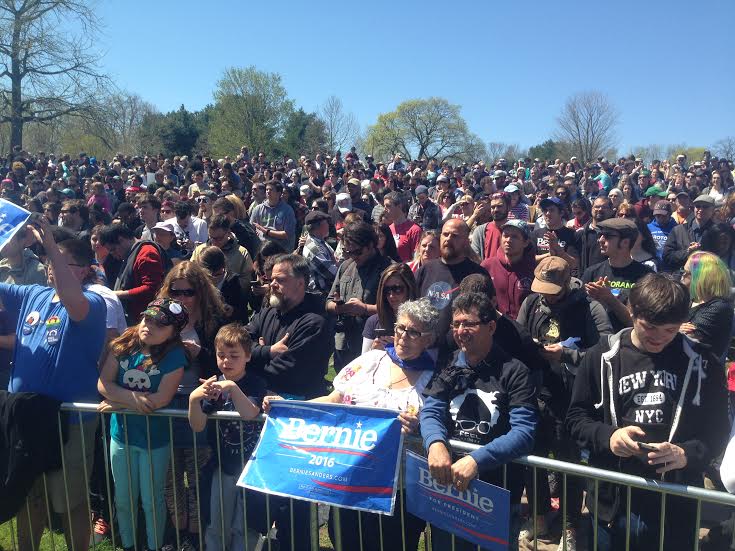 It's hard to imagine two more different snapshots of Rhode Island than when Bernie Sanders and Donald Trump visited this week in their respective upstart campaigns to become the next president of the United States.
Sanders chose an outdoor venue at a public park in Providence. He played Steve Earle and Bob Marley songs. People threw frisbees and sang protest songs. Trump set up a tent outside a hotel in Warwick. He went with classic rock standards like the Rolling Stones and Elton John. The police broke up several fights in the parking lot outside the event.
Throngs of young people came to see Bernie. The audience was diverse and colorful. They seemed happy and well-off. The vibe was beyond positive. It was a celebration of what's possible in politics. Even the jeers for Goldman Sachs seemed in good spirits.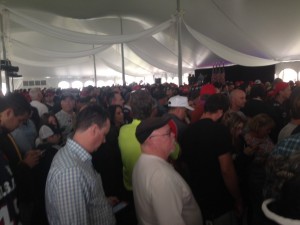 The jeers at the Trump event did not seem in good spirits. The audience was mostly older, white people. They were angry. The vibe was more of a protest. It seemed the rigged economy had genuinely left them behind.
There are great differences between Sanders, the socialist-leaning Senator from Vermont who is leading a progressive revolution in the Democratic primary, and Trump, the ionic Manhattan businessman who seems to have already taken over the Republican Party. But there was one striking similarity too.
Both Trump and Sanders railed against free trade agreements in general and lamented the loss of manufacturing jobs in Rhode Island.
Trump said he wants Apple to make its product in the United States. He said Hillary Clinton "is controlled by the people who don't want those jobs to come back" and he mocked Ted Cruz for supporting the Trans Pacific Partnership. Sanders mocks Clinton for supporting the TPP, and says Americans have to exercise their consumer power by not supporting corporations that outsource jobs.
Anti-globalization economic populism is the nexus between Bernie Sanders' political revolution and Donald Trump's promise to make America great again. I'm not sure if these two constituencies could or should ever come together, but they definitely have that in common.