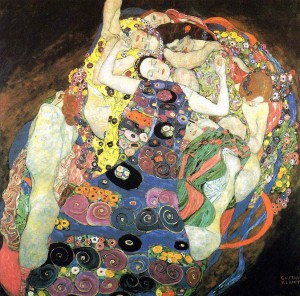 RIFuture is a fine institution that has made important contributions to the Rhode Island news culture as the ProJo has shrunk in both scope and talent while the news channels have become more corporatized.  It is our hope that this new feature – the 'Tuesday to Tuesday Arts and Entertainment Calendar' will bring a lighter side to the fare.  As we move into the dog days of summer, I'm open to tips and press releases regarding the events you or someone you know may be holding in the next few weeks.  Feel free to e-mail data to me at andrew.james.stewart.rhode.island@gmail.com.
MY PICKS
Here is my selection of events that you should definitely consider checking out this week.
7/21
HOME/RUN: A Play at Matthewson Street Church Black Box, 8 pm, $5-10
It would be a conflict of interest if I did not mention I know one of the writers here from my film festival days. But I honestly do think that this sort of interactive theatre is important, it helps generate a dialogue about our society and how it operates. And with Providence in the midst of all sorts of lunatic plots to gentrify the neighborhoods while bailing out billionaires so they can build baseball stadiums, we need these sorts of dialogues that democratize our understanding of home more than ever.

7/22
The (curious case of the) Watson Intelligence, 7:30 pm, Pay What You Decide
The author of this play previous was nominated for a 2014 Pulitzer but returned to the drawing board for a second draft.  This should be impressive.
7/23
Movies on the Block: THE SHINING at Grants Block, 7:30 pm, Free
Kubrick's classic horror film remains chilling after 35 years because he was making a truly amazing film.  Having studied him in college, I can also say that this is much deeper than you think and that the recent ROOM 237 was closer to the mark than you might think in terms of the subtext about genocide.
7/24
FringePVD: "WRITER'S BLOCK" BY RADIOACTIVE THEATRE COMPANY at AS220's Blackbox, 7 pm, $5-$10
To be honest, I have no idea what this play is about but, since I know very well what writer's block is, I imagine it might appeal to anyone inclined to epistolary.
7/25
Cultural Survival Bazaar at Tiverton Four Corners Art Center, 10 am-5 pm, Free
This is a arts and crafts festival featuring works from the so-called Third World, something that intrigues me to no end.
7/26
Outdoor Summer Concerts: French Roast at Roger Williams Park Botanical Center, 6-8 pm, $10 General Admission/$5 Children 12 and under/$5 Botanical Center Conservancy members
This is a Franco-American band that does especially Canadian and Bayou music, plus it's located in one of my favorite parks in the state.  What's not to love?
7/27
VIOLET / RRLEW / VALISE / MUYASSAR KURDI / GYNA BOOTLEG at Psychic Readings, 9 pm-1 am, $6
Six dollars for five bands at one of the best locations in Providence, why not?
7/28
Get Out! Cardboard Rockets at Providence Children's Museum, 1-3 pm, Free with Museum admission of $9.00 per person
Something fun to do with the kids and probably a minor refresher on the basic physics of aviation.
7/21
Get Out! Sundials at Providence Children's Museum, 1-3 pm, Free with Museum admission of $9.00 per person
The Newport Music Festival at Blithewold Mansion Gardens & Arboretum, 11 am, To purchase tickets, call Newport Festival Box Office at 401-849-0700
Stretch & Strength at AS220 Live Arts Dance Studio, 12-1 pm, $5
Open Life Drawing at AS220, 6 pm-8:30, $6
Intermediate Ballet Class with Danielle Davidson at AS220 Live Arts Dance Studio, 7:15 pm-8:45 pm, $13 per class, $60 for 6 classes
FringePVD: THE ROAD TO HIGH STREET: A BUSKER'S DIGITAL ROCK & ROLL STORY by Andrew Potter at AS220's Blackbox, 7-1:15 pm, $5-$10
Kid Fame, Jaz Marley, Adrenaline the Rapper, and Project Five Star at AS220 Main Stage, 9:30 pm-1 am, $6
Slouch + Noway + Disipline + The Daffy and Daisy Chain at Psychic Readings, 9:30 pm-1 am, $6
HOME/RUN: A Play at Matthewson Street Church Black Box, 8 pm, $5-10
Tuesday Night Film Series: THEY WILL OUTLIVE US ALL (RI Premiere) at The Arctic Playhouse, 7 pm, $10.00/$7.00 seniors/$5.00 children under 12
7/22
Vinyasa Yoga with Julie Shore at AS220 Live Arts Dance Studio, Noon-1 pm, $5
Open Level Modern Dance at AS220 Live Arts Dance Studio, 6:30-8 pm, $13 per class/$60 for 6 classes
Jenkins Construction presents A Concert by The Toe Jam Puppet Band at Ballard Park Quarry Meadow, 10-11 am, Free
Jenkins Construction presents A Concert by Meehan Krous at Ballard Park Quarry Meadow, 7-8 pm, Free
Wheels at Work: Backhoe Loader at Providence Children's Museum, 10-Noon, Free with Museum admission of $9.00 per person
The (curious case of the) Watson Intelligence, 7:30 pm, Pay What You Decide
FringePVD: "EN-SEM-BLE" BY FREQUENCY WRITERS at AS220's Blackbox, 7:30 pm, $5-$10
FringePVD: "a.vanishing.point" by PASSIVE AGGRESSIVE NOVELTY COMPANY at AS220's Blackbox, 8:30 pm, $5-$10
SURVIVORS OF THE KRAKEN // GELATINUS CUBE // GREGORY MCKILLOP // RYAN PRATT at AS220 Main Stage, 9 pm-1 am, $6
7/23
Best of Rhode Island Party 2015 at Providence Performing Arts Center, 5:30-9:30 pm, $55-$65
Hank West and the Smokin' Hots at The Towers, 7-10 pm, $15
Summer Concert Series presented by ALEX AND ANI at Carolyn's Sakonnet Vineyard, 6-9 pm, $10
newportFILM Outdoors! THE DIPLOMAT – presented by Lila Delman Real Estate I at Redwood Library & Athenaeum, 8:30 pm (sunset), Free
The (curious case of the) Watson Intelligence, 7:30 pm, Pay What You Decide
Evening Yoga at AS220 Live Arts Dance Studio, 6:15-7:30 pm, $13 per class/$60 for 6 classes
FringePVD: THE ROAD TO HIGH STREET: A BUSKER'S DIGITAL ROCK & ROLL STORY at AS220's Blackbox, 7 pm, $5-$10
FringePVD: "WRITER'S BLOCK" BY RADIOACTIVE THEATRE COMPANY @ AS220's Blackbox, 8:30 pm, $5-$10
Mmere Dane Group and Four Agreements at AS220 Main Stage, 9 pm, $5
FringePVD: "TOUCHSTONE/SALMON/FROSTING" BY THE ERGOT PLAYERS at AS220's Blackbox, 9:30 pm, $5-$10
Movies on the Block: THE SHINING at Grants Block, 7:30 pm, Free
VERONICA GUERIN at Warwick Public Library, 7 pm, Free
Fringe PVD: TRANS* at Paff Auditorium in the URI Feinstein Providence Campus, 8 pm, $5-$10
7/24
Family Fun Friday: Vanessa Trien and the Jumping Monkeys at Blithewold Mansion Gardens & Arboretum, 11 am-1 pm, Free
The (curious case of the) Watson Intelligence, 7:30 pm, Pay What You Decide
FringePVD: "WRITER'S BLOCK" BY RADIOACTIVE THEATRE COMPANY at AS220's Blackbox, 7 pm, $5-$10
FringePVD: "OXYPROBLEM" BY MCQUADE8PRODUCTIONS at AS220's Blackbox, 8 pm, $5-$10
FringePVD: "a.vanishing.point" by PASSIVE AGGRESSIVE NOVELTY COMPANY at AS220's Blackbox, 9 pm, $5-$10
Toad and the Stooligans, True Blue, and Bored with Four at AS220 Main Stage, 9 pm-1 am, $6
7/25
Cultural Survival Bazaar at Tiverton Four Corners Art Center, 10 am-5 pm, Free
Stars and Night Sky at Providence Children's Museum, 10 am-3 pm, Free with Museum admission of $9.00 per person
The (curious case of the) Watson Intelligence, 7:30 pm, Pay What You Decide
Introduction to the Laser Cutter at AS220 Labs, 10 am-1 pm, $80
Traditional Irish Music Session at AS220 Bar & FOO(D), 4-7 pm, No cover
FringePVD: "SEARCH FOR THE FORBIDDEN BLANK: AN IMPROVISED CHOOSE-YOUR-OWN-ADVENTURE WITH PUPPETS" BY THE IMPROVISED PUPPET PROJECT at AS220's Blackbox, 8 pm, $5-$10
Rampant Decay, Deathface and Timecop Beach Party at AS220 Main Stage, 9 pm-1 am, $6
WHITE MYSTERY (CHI), DIRTY FENCES (NYC), ATLANTIC THRILLS (PVD) at Psychic Readings, 10 pm-1 am, $10
Saturday Night Leftovers 2.0 PART III at The Parlour, 7 pm, $5
Halfway Home / Sic Vita / Shore City / SPC / Bears Bears Bears at The Met, 8 pm-1 am, $8 adv/$10 day of
Fringe PVD: TRANS* at Paff Auditorium in the URI Feinstein Providence Campus, 7 pm, $5-$10
7/26
Cultural Survival Bazaar at Tiverton Four Corners Art Center, 10 am-5 pm, Free
Stars and Night Sky at Providence Children's Museum, 10 am-3 pm, Free with Museum admission of $9.00 per person
Core Workout with Daniel Shea at AS220 Live Arts Dance Studio, 9-10 am, $5
Beginner Ballet at AS220 Live Arts Dance Studio, 10:30-11:30 am, $13 per class/$60 for 6 classes
Intermediate Ballet Class at 95 Empire Studio, Noon-1:30 pm, $13 per class/$60 for 6 classes
Spiritual Recess, Great News and Bukkake Moms at Psychic Readings, 9 pm-1 am, $6
Outdoor Summer Concerts: French Roast at Roger Williams Park Botanical Center, 6-8 pm, $10 General Admission/$5 Children 12 and under/$5 Botanical Center Conservancy members
7/27
BridgeFest Sunset Soiree at Sanford-Covell Villa Marina, 6-8:30 pm, $30
Newport BridgeFest at Queen Anne Square, 8 am-Midnight, Free
Intermediate/Advanced Modern Dance at AS220 Live Arts Dance Studio, 6:30-8 pm, $13 per class/$60 for 6 classes
VIOLET / RRLEW / VALISE / MUYASSAR KURDI / GYNA BOOTLEG at Psychic Readings, 9 pm-1 am, $6
7/28
Get Out! Cardboard Rockets at Providence Children's Museum, 1-3 pm, Free with Museum admission of $9.00 per person
Newport BridgeFest at Queen Anne Square, 8 am-Midnight, Free
Stretch & Strength at AS220 Live Arts Dance Studio, 12-1 pm, $5
Open Life Drawing at AS220, 6 pm-8:30, $6
Intermediate Ballet Class with Danielle Davidson at AS220 Live Arts Dance Studio, 7:15 pm-8:45 pm, $13 per class, $60 for 6 classes
Native Giant, Neutrinos, Eric and the Nothing, Pyramid at Psychic Readings, 9 pm-1 am, $6
Armageddon Shop Presents: Windhand, Pilgram, and Second Grave at AS220 Main Stage, 9 pm-1 am, $10