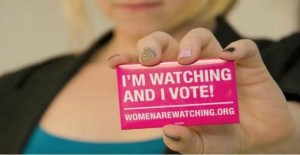 The Providence Journal published an identical Right to Life opinion piece that ran April 30th supporting Rep. Karen MacBeth's mandatory ultrasound bill.  And so the Providence Journal gave RTL a freebie to further their radical right wing agenda.
Politicians like Rep. Karen MacBeth (D-Cumberland) who sponsored the mandatory ultrasound bill should not interfere in women's personal medical decisions. Women do not turn to politicians for advice about medical decisions, including, birth control, mammograms or other cancer screenings, or pregnancy. Enough is enough.
When MacBeth's bill was heard, Planned Parenthood Southern New England was joined by the RI Medical Society, and the RI American College of Obstetricians and Gynecologists (ACOG) opposing the bill and all others that interfere in a provider's personalized medical care. This bill is one of many that exist to take away the relationship and trust between a woman and her health care provider and replace it with biased counseling. This bill would require physicians to deliver scripted information about an ultrasound even if the patient has made it clear she is not receptive to it. Politicians who attempt to mandate the use of ultrasounds shift the intent of services from medical care to political agendas.
A woman should have accurate information about all of her options. Information should support a woman to make a decision for herself based on knowledge of a medical expert, and enable her to take care of her health and well-being. This bill and many others like it pushed by Right to Life do not support Rhode Island women's health. It is one of thousands being pushed across the country in a political movement in advance of the next round of elections.
At Planned Parenthood Votes! Rhode Island, we respect and trust women to make the right decisions for their families. Over ninety percent of what our health centers provide are preventative services including cancer screenings, STI testing and treatment and annual exams.  We urge the RI legislature to also focus on preventative health and family planning programs and not be distracted by such overt political maneuvers like Macbeth's ultrasound mandate.
Women represent a majority of the voting age population and we do have the power to choose which candidates stand on our side and which candidates are simply using our healthcare as political bargaining chips. Women are watching, educating their friends, sharing, taking action, and we will be voting.
Paula Hodges is the RI Public Policy & Advocacy Director for Planned Parenthood Votes! RI, the Electoral and Advocacy Arm of Planned Parenthood Southern New England.  She may be reached at ppvotesri@ppsne.org. 
Mandatory Ultrasound Bill Disses Women, Doctors

,