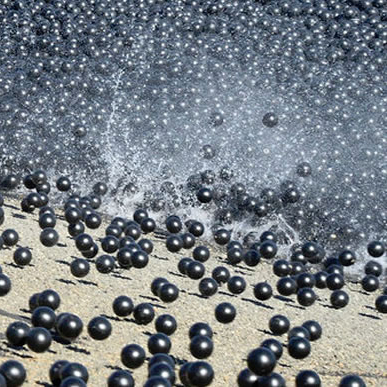 Today in the House Lounge, the House Environment and Natural Resources Committee is holding a public hearing on House Bill 7896, an act relating to Extended Producer Responsibility, introduced by Rep. Chris Blazejewski (D-Providence).
Extended Producer Responsibility (EPR) is a public policy approach that creates a framework for consumer goods companies to mitigate the environmental impacts of their products and packaging. Around the world, over one billion people live in jurisdictions where consumer goods companies that put packaging into the marketplace help pay – either in part or in full – for the costs of collection, recycling and litter prevention.
Though programs such as this have been implemented throughout both the developed and developing world, the most analogous one is in place in British Columbia. Across that province, local governments no longer pay for their recycling collection programs out of taxpayer dollars. Instead, they are paid for the service they are providing by the industry which sells the packaging, or municipalities have allowed that industry to take over their contracts with private haulers. In either instance, EPR has resulted in significant cost savings to local governments.
Beginning with the study commission created by S3073 (2012), Rhode Island legislators have been grappling with how to divert more material from the landfill into the state's recycling systems. Given the stagnation of municipal recycling rates, limited life for the Central Landfill, and the ever-changing type of material being put into our recycling system, there is a clear need for action. Legislative backing of EPR programs for paint, mattresses, mercury thermostats, mercury auto switches, and electronic waste in the past decade have proved to create new management systems without increasing program costs for municipalities.
"Everyone wants to boost recycling and prevent litter. The good news is that we know how to do it," said Jamie Rhodes, Program Director for UPSTREAM and Warwick resident. "The bad news is that many of these ideas cost money, and that money has to come from somewhere. It's fair for that funding to come from the companies who put the packaging out there in the first place."
"It is time for the state to step in and support the invaluable programs that our cities and towns have developed over decades," continued Rhodes. "Tipping fees are being raised, recycling rates are stagnant, and new material is being put into our recycling stream that does not match the investments made at RI Resource Recovery. An EPR program that covers what is collected in our curbside programs and at transfer stations will bring producers into the conversation about the critical role that they must play in partnership with local governments to reduce waste, reuse goods and recycle materials."
"The largest companies in the US and the world already operate under and support these programs as part of doing business in most of the world," concluded Rhodes. "Companies like Unilever, Coca-Cola, Apple, General Mills, GE, or any of the other thousands of companies that comply with these requirements, know that this program is the cornerstone of the Circular Economy, which is critical to creating a sustainable consumer-driven future."
[From a press release]

UPSTREAM supports Rhode Island's effort to increase private investment in recycling system

,