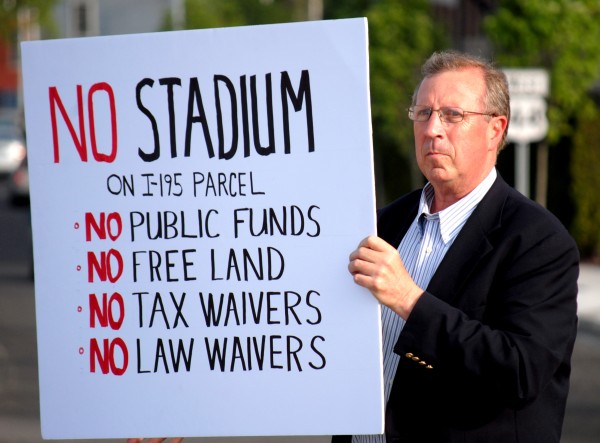 Dr. Tim Empkie came to Rhode Island 30 years ago for a job at Brown University.  In recent months, Empkie has become one of the most familiar and visible stalwarts in the ongoing campaign to prevent public funds being used in the construction of a new stadium in downtown Providence. He's one of the driving forces in the voter initiative profiled by RI Future here. I talked to Empkie during morning rush hour at the corner of Point and Wickendon St.
We didn't talk about the stadium so much as what the public reaction to his advocacy has been like.
Empkie also shared his thoughts on living in Rhode Island.
Video: Stadium opponent Tim Empkie

,