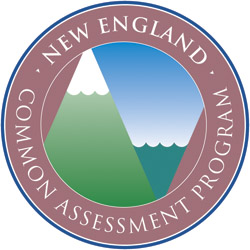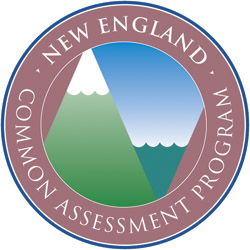 Saturday afternoon, I joined lawmakers, legislators, educators, and other concerned citizens in taking the mock NECAP math test sponsored by the Providence Student Union at Providence's Knight Memorial Library. I have to give the folks over at PSU a lot of credit for organizing this event. It certainly opened my eyes to what our soon-to-be graduates are facing in Rhode Island.
First, let me say this. I have not had any formal mathematics education in over 20 years. Even when I was taking courses in trigonometry, algebra, and pre-calculus on a daily basis, I struggled with the subject matter. I always managed at least a 'B' in these classes, but literature, history, and music were the areas in which I excelled.
Since high school, I have never entrusted my formal education to any particular institution. By that, I mean that I'm an over-read, under-educated multiple college dropout who, oddly enough, considers his life to this point to be a relative success. At the end of the day, I'm happy, and I sleep really well.
But I digress. I walked into the mock NECAP test on Saturday with no expectation of coming remotely close to passing, and when I opened the test booklet and read the first question, that expectation was immediately reinforced.
As I delved further into the test, furiously and with futility trying to brush the cobwebs from corners of my mind that never worked well in the first place, I started to think about the applicability of these conceptual and very specific mathematics within my daily life. To put it bluntly, I found none.
As an example, one of the questions was:
x>|x|
Name all the integers that make this expression true.
My mind raced. "How can x be greater than x? What do the open brackets mean? Is that absolute value? Why do I have the song Sundown by Gordon Lightfoot stuck in my head? Man, this is really difficult."
I suppose the point is this.
I saw, on this test, a set of very specific problems that — unless you are planning on a career in mathematics or the applied sciences — have little to no relevance within the vast majority of career choices. Unless you are planning on a career as a builder of triangular prism shaped holding tanks, knowing how to calculate the volume of one is pretty useless knowledge.
Side note: I scored 10 percent on the test, and given the sense of utter and complete failure I had when leaving the library, I'll take that as a victory.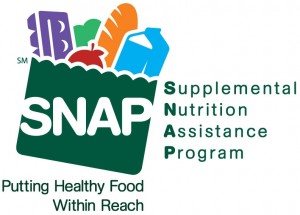 On Sunday, I woke to an inbox full of links to a Washington Post story on the boom-and-bust retail cycle created by the first-of-the-month distribution of Supplemental Nutrition Assistance Program, or SNAP, benefits in Woonsocket. One point of clarification for the Washington Post: Woonsocket is a city, not a town, thank you very much.
Sadly, a third of Woonsocket residents receive this assistance, and local food retailers experience a boom in sales on and around the first of any given month, and business drops off dramatically beginning in the second week of the month.
The young couple that is the focus of the story both work full-time at a local supermarket. They bring in about a combined $680 a week, before taxes. After taxes, that number shrinks to a bit over $450 per week. I would challenge anyone who dares say that those who collect state and federal assistance are "moochers" to attempt living on $1,400 a month without some type of assistance.
Now with the NECAP and mathematics fresh in my mind, a section of the article really jumped out at me. I read this paragraph in astonishment.
For the past three years, the Ortizes' lives had unfolded in a series of exhausting, fractional decisions. Was it better to eat the string cheese now or to save it? To buy milk for $3.80 nearby or for $3.10 across town? Was it better to pay down the $600 they owed the landlord, or the $110 they owed for their cellphones, or the $75 they owed the tattoo parlor, or the $840 they owed the electric company?
While I can certainly empathize with this couple, the fact that tattoos are an expense in a budget this small is patently ridiculous. Even for those with disposable income, body art should be considered a luxury.
Why do they not know this? Is this a failure of our education system, or a failure on their parents' part? Is it just poor decision making?
In any case, the esoteric mathematics knowledge supposedly assessed by the NECAP has no relevance in their lives. Knowledge of simple Home Economics, on the other hand, may actually help this young family squirrel away some money and someday be able to wean themselves from the teat of federal assistance.
I always thought that the point of teaching math isn't really to learn math, it is to learn reasoning and problem solving skills in order to have the ability to make sound decisions; an area in which this young family, whether by lack of education or prioritization, is clearly failing. And I've got some news for you, folks: When they fail, we — the royal we — have failed.