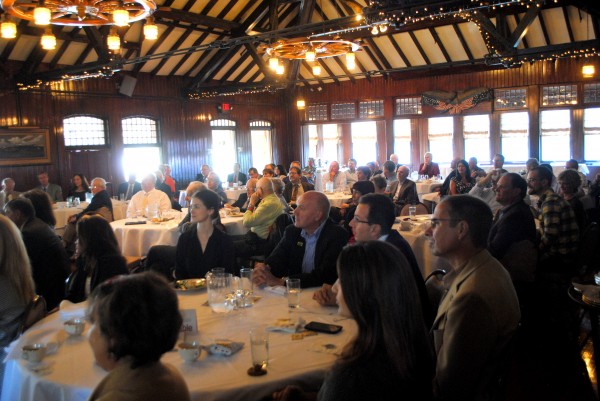 GoLocal ran a story claiming that a Center for Freedom and Prosperity poll indicates that Rhode Islander's strongly favor holding a Constitutional Convention. But the poll, as released, doesn't show that at all. What the poll demonstrates is that 70% of likely Rhode Island voters think "things" are on the "wrong track" in the state, that 59% think the economy is the most important problem we are facing, that 77% believe that our political leadership deals with problems inadequately, and 79% believe that state government is more geared to "special interest groups."
How is this news?
These results are hardly surprising given the state of the economy and government. Based on these poll results, Center CEO Mike Stenhouse urges voters to approve a Con-Con to address these issues, but the poll does not demonstrate that voters favor a con-con as a remedy. In fact, it seems that the results of the poll that might deal with a con-con, Q.8-Q.18, have been withheld from the public. You can view the poll here, and see plainly that the questions jump from Q.7 to Q.19.
In other words, the information released is only what the Center wants you to see, not a real picture of likely voter attitudes.
Some results from Q.16 were released by the Center. These are statements from participants on why they favor holding a Con-Con, but question 15, which perhaps asks participants if they favor a Con-Con, is not included. There are 96 statements in support of a Con-Con listed, out of 516 participants interviewed and weighted for this poll. If this is everyone in favor of a Con-Con, that's less than 20% support. Even if this is only half of the support the poll found, we're still left with less than 40% favoring a Con-Con.
Had the poll indicated a majority of likely Rhode Island voters were in favor of a Con-Con, the Center would certainly have included this in the poll results they released. In the absence of the full poll results, we can only assume that the Center did not get the results they were looking for, and that GoLocal made a huge mistake in mischaracterizing the results.
Based on the information released by the Center so far, it's obvious that Rhode Island voters see the Con-Con for what it is, a chance for special interests like the Center for Freedom and Prosperity to alter the Rhode Island State Constitution in favor of the corporate interests they front for.