Browse:
Home
/
GoLocalProv
By Bob Plain on July 29, 2018
GoLocalProv's company catchphrases is: "See it. Read it. Share it." But the often-abrasive tabloid-esque news website doesn't always make it easy to share – or even see – its content on Twitter. Especially for local reporters.
Posted in Featured, Media | Tagged ABC6, Alana Cerrone, Amanda Milkovits, blocked by GoLocal, Dan McGowan, Ethan Shorey, GoLocalProv, Ian Donnis, Josh Fenton, kathy gregg, Katie Mulvaney, Kim Kalunian, Linda Borg, Linda Levin, Madeline List, Michelle Smith, Mike Stanton, nbc10, Parker Gavigan, Patrick Anderson, phil eil, projo, ripr, Steph Machado, Ted Nesi, Tim White, twitter, valley breeze, Walt Buteau, wpri, wpro | Leave a response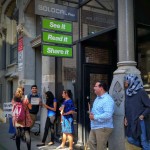 By Bob Plain on March 22, 2017
Did Senate President Teresa Paiva Weed call GoLocalProv illegitimate to three reporters at the State House last night? At the very least, she said it was "fair" to be concerned about some outlets publishing rumors while others play by the proper rules of journalism. It's not the first time a local journalist has tried to […]
Posted in Featured, Media, State House | Tagged breaking news, GoLocalProv, media, teresa paiva weed | Leave a response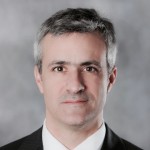 By Steve Ahlquist on August 23, 2016
It's nice to learn that GoLocal is learning about journalism from closely reading RI Future, but I think they might need a few more lessons.
Posted in Class Warfare, Corporate Greed, Criminal Justice, Featured, Media, Opinion, Politics, Rhode Island, State House | Tagged General Assembly, GoLocalProv, jan malik, Jason Knight, John DeSimone, Kate Nagle, Marcia Ranglin-Vassell, RI Future, Steve Ahlquist | 2 Responses
By Steve Ahlquist on October 12, 2014
A poll release by the RI Center for Freedom and Prosperity does not show voter support for a Con-Con. If anything, what little has been released from the poll demonstrates the opposite.
Posted in Civil Rights, Media, News, Rhode Island | Tagged concon, GoLocalProv, media, mike stenhouse, RI Constitutional Convention | Leave a response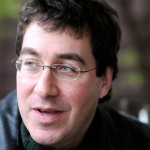 By Mark Binder on May 16, 2014
Last week I wrote an op-ed in response to Mike Stenhouse's op-ed Left won't defend failed RI Policies lambasting Tom Sgouros and Sam Bell . My first draft went to the Providence Journal, but the conversation with the editor didn't go well for a variety of reasons. Next I sent it to GoLocalProv with the […]
Posted in Activism, Featured, Politics | Tagged GoLocalProv, mike stenhouse, Providence Journal, Sam Bell | 1 Response
By Samuel G. Howard on November 27, 2013
In between telling its readers the street price of pot, claiming exclusives and scoops other outlets have already covered, and trying to force-feed readers another slideshow, the misnamed GoLocalProv also publishes a few right-wing to "centrist" commentators. The one who is (in Douglas' Adams' famous words) "mostly harmless" is Russell Moore; the former Warwick Beacon […]
Posted in Featured, Media | Tagged GoLocalProv, public service | 3 Responses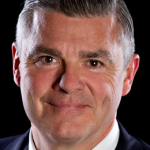 By Samuel G. Howard on July 16, 2012
So, on Sunday GoLocalProv ran a story entitled "Democratic Attack Book Against Brendan Doherty Revealed." There was also a slideshow of accompanying bits from the "attack book." Essentially, the story is that the Democratic Congressional Campaign Committee (the Democratic Party organ which works to get Democrats elected to the U.S. House of Representatives) has a […]
Posted in Elections, Featured | Tagged Brendan Doherty, CD1, Dan McGowan, DCCC, GoLocalProv | 6 Responses