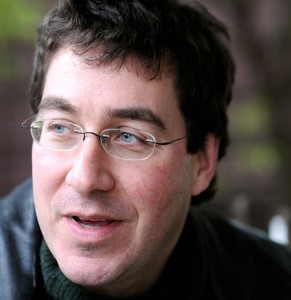 Last week I wrote an op-ed in response to Mike Stenhouse's op-ed Left won't defend failed RI Policies lambasting Tom Sgouros and Sam Bell .
My first draft went to the Providence Journal, but the conversation with the editor didn't go well for a variety of reasons.
Next I sent it to GoLocalProv with the intention of it being the first of a series of weekly columns. I made the mistake of sending an invoice to GoLocal, and evidently the idea of paying for content was so far out of the framework, that they immediately removed the article.
I'm not saying this is my best piece of work. But it does reflect my thinking these days.
I believe that people are more important than corporations, that government's job isn't to prop-up business interests and who also think that the system of our government needs repair. Enjoy the article. Too bad you can't read the slew of negative comments that popped up on GoLocal.
– Mark Binder
Government FOR the People
Enough about Left versus Right and Liberal or Progressive versus Conservative. Mike Stenhouse is a shill for the wealthy, who thinks that his ideas and opinion should be treated as gospel.
I'm not sure if I'm a leftist, a liberal, or a progressive. I know there's waste in government: just look how much education funding has been funneled into the testing industry and how many dollars enable cars rather than RIPTA.
Stenhouse claims that the left won't defend failed RI policies, damned right. Because the State government's policies aren't "left" policies, they're just lame. Our State is run by a pair of appointed "leaders", who bully our elected legislators, who are funded and buffaloed by corporate lobbiests and are too poorly paid to fight for the interests of citizens. At the same time, Stenhouse and his band of so-called experts spout nonsense, ignore facts and "chuckle" when faced with inconvenient truths.
Let's lay it out. There is a myth created by followers of Reagan and Rove that cutting taxes will create jobs. It's bull. We know because we've tried it. We've seen corporations outsource manufacturing and cut retail price by lowering wages, driving out small businesses, and putting the cost of underpaid employee health care on taxpayers. Then they wonder why nobody's trained for a "job."
Here's what happens when you cut taxes. You also have to cut services and funding for transportation and funding for education. You get a race to the bottom, with municipalities and states trying to "attract" businesses that pit government against government and move on when the next best deal comes. (Hello New London.)
Our government stinks at "job creation." (Hello 38 Studios.) In the old days, when a politician was running for election, he (not she) created jobs to get votes. This is effective politically, but produces bloat and inefficiency. The job of government is to protect the people and to organize projects that benefit the people.
Now, though, billionaires and multinational corporations fund non-profits and hire consultants to sway the rhetoric. Remember how staunchly George W. Bush denied climate change? (Hello, Matunuck.)
But enough about "them." Let's talk about what we, the people, really want.
We want more money for public education so that we can hire more teachers, because the single most important factor in improving learning is the ratio of students to teachers. At the same time, we want to create a testing policy that helps teachers assess students, not one that puts fear in the heart of educators and learners.
We want more money for public and alternative transportations. Europe and Japan had high taxes on petrol for years while we laughed and drove. Now they've got rail systems and lead in energy efficiency. We've made little progress since the so-called "energy crisis" of the 1970s.
We want corporations to pay to keep our environment clean, not sweep regulation aside to make it easier for them to pollute.
We want universal healthcare, not a bloated compromise designed to keep insurance corporations and non-profit boards fat and healthy.
We want our government to raise taxes so we can stop the borrowing that funnels citizens' money to investors who manipulate bond ratings to get the best deals.
Don't cut taxes on the arts and pretend that everybody's going to run out and buy a painting. This is a benefit for the wealthy. And then, because the arts aren't generating revenue, don't push for a so-called bond issue that's going to be run by the renamed EDC. If government believes that arts generate revenue, increase funding for the arts!
Don't even consider the pathetic pleas from real estate interests (hello Superman building) to borrow money to bail them out. And face the truth that rebuilding in a flood zone is building on sand.
We want the wealthy to pay more, exactly because their fair share isn't the same as the poor's fair share.
And we want the opposition to stop ignoring facts, figures and realities.
My company published Tom Sgouros's most recent book, "Checking the Banks" because it explains in simple terms how banks and investments firms scam governments. One of the tactics of Stenhouse and his lot is to ignore the facts and restate dogma.
When Tom debated Stenhouse's out-of-state expert, he realized that the man knew nothing of the actual history, facts and policies of Rhode Island. Tom didn't say that those failures were good things. Checking the Banks> suggests that rather than borrowing, our taxpayers would do better if Rhode Island created its own internal bank. But the chuckleheads laughed, and then swiped some of the copies of the book that Tom had for sale.
That's exactly the challenge that honorable human beings face. Wealthy people aren't satisfied with what they have. They want to us begging for scraps. They blame us for laziness and waste and then steal even more from those of us who are trying to make a living.