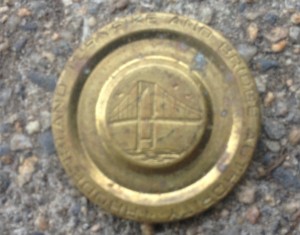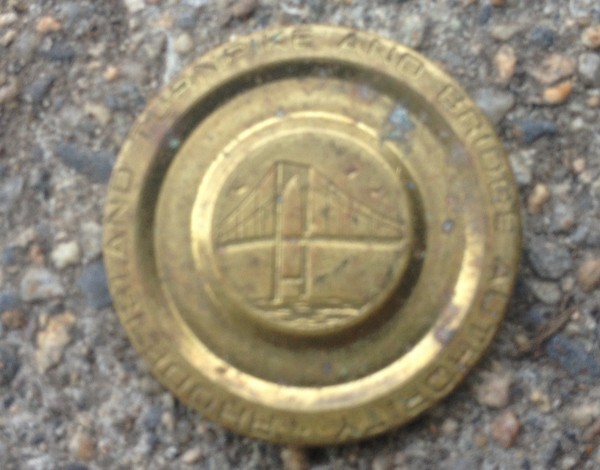 When I was a cub reporter I subsidized my habit of writing for the Jamestown Press by working as an arborist on Aquidneck Island. To do so, I had to pay a lot of tolls going over the Newport Bridge. And not the ten cent kind like those crossing over the brand new Sakonnet River Bridge this morning. To get to Newport back then it was shell out 10 bucks for 11 tokens or pay 2 bucks each way.
So I can certainly sympathize with the folks who live in Tiverton and Little Compton – as well as Fall River and Westport – and need to get to Aquidneck Island, or vice versa. It adds up, I know. (On some days I would toss as many as six tokens in that blight at the bottom of the bridge!)
In political theory, too, I support this cause. Bridges, like buses, have a value to users and non-users alike and – in a perfect progressive world – both should be paid for communally through taxes not user fees.
But paying for anything, especially something as expensive as a bridge over Narragansett Bay, with such a simple solution is not so easy in Rhode Island in no small part because of the same conservatives fighting against the tolls.
Justin Katz, one of the most outspoken Tivertonians on tolling, says the expense should be borne by taxpayers. Meanwhile, his day job is to advocate against taxes. WPRO made the Providence Journal last week when fictional small government hero John Galt call into the Matt Allen Show to advocate against tolls. The yellow "don't tread on me" snake shirt that graced yesterday's protest is an iconic emblem of the tea party movement.
WPRO, Allen, Katz and the tea party are among the most vocal critics of government spending in Rhode Island politics. It stinks that people have to pay a user fee to cross the Sakonnet River Bridge but it stinks because of what small government and austerity actually look like when not fictionalized in novel or talk radio or blog post.
This isn't big government sticking it to John Galt, Matt Allen and Justin Katz. This is what small government looks like.
The whole thing reminds me of the HL Mencken quote: "Democracy is the theory that the common people know what they want, and deserve to get it good and hard."
Picture of old Newport Bridge token: