Contrary to popular belief, East Beach isn't just a summer haven for folks wealthy enough to afford a second home. People of all economic stripes come for the pristine surf casting conditions here on the coast of western Charlestown, where a wide swath of sand dunes is all that separate the salt pond from the steep and deep drop-off into the Block Island Sound.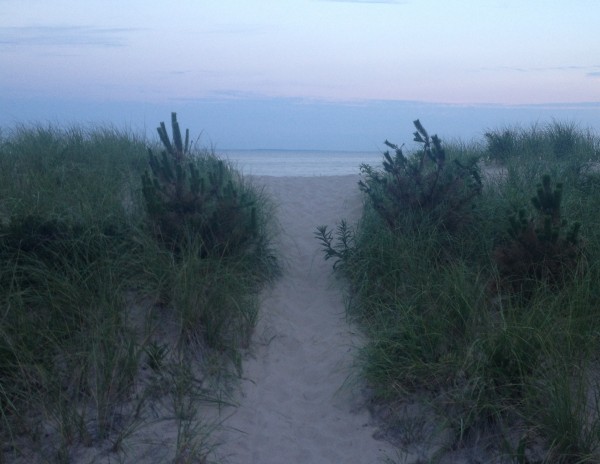 To the west, a father and son cast at sunset.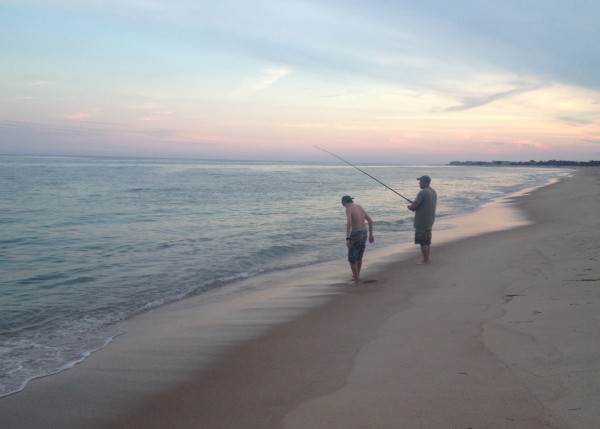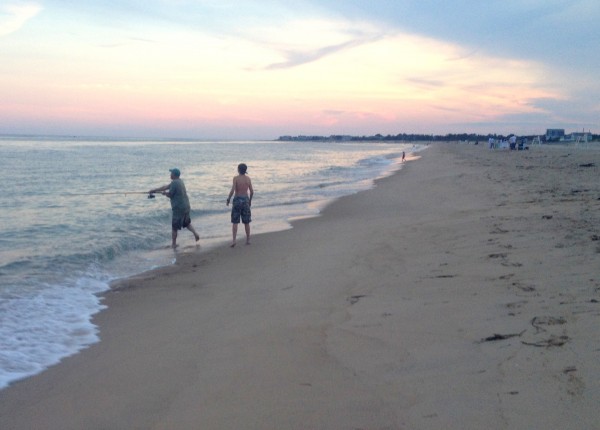 To the east, there is a much larger contingent of fishermen surf casting into the Block Island Sound.
Of course, East Beach is best known for long empty stretches of sand.