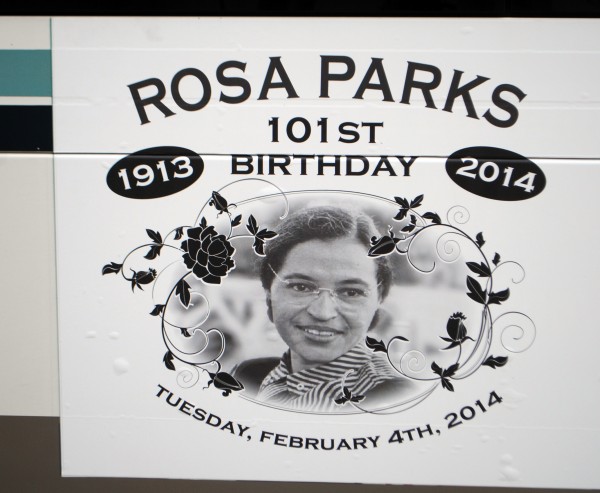 Civil rights activists spoke yesterday in South Providence as part of the seventh annual Rosa Parks Civil Rights Day Commemorative. The speakers drew parallels to Rosa Parks' brave action of 59 years ago when she was arrested for refusing to give up her bus seat to a white passenger in Montgomery and the rising protests against racial profiling and the militarization of the police today, highlighted by events in Ferguson.
The speakers highlighted some of the differences in tactics among the various activists and groups, but all agreed that the activism of Rosa Parks and the election of Barrack Obama as president was not the end of the fight against systemic racism in America. There's still a lot of work to be done.
Malcus Mills is a prominent member of DARE, as well as a member of the Rosa Parks Human Rights Committee and the Peoples Assembly.
"If you look back through history, change has never happened quickly, and never without those who have lost their lives…"
Joe Buchanan is a member of the Rosa Parks Human Rights Committee.
"In 1955 I was three years old when Rosa Parks, this working Black woman got on the bus. She is one of the many great Black women through history…"
Providence City Councillor elect for Ward 11, Mary Kay Harris, is also a member of the Rosa Parks Human Rights Committee.
"It's very important that we continue to look at human rights, the rights of people, the right for a movement, the right of people to have a voice…"
Native American Ray Two-Hawks Watson gave a fiery speech in defense of last Tuesday night's Ferguson protesters who blocked the highway here in Providence.
"…everybody was up in arms about it. Oh, it was dangerous and this, that and the other, but to that I say it's dangerous being a youth these days. Because not only do you have to worry about gangs, not only do you have to worry about drug dealers and all that but you also have to worry about police officers who should be protecting you from those elements treating you like you're one of them."
Sheila Wilhelm, of Direct Action for Rights and Equality (DARE) was unapologetic in her defense of the protesters.
"Dr. King said, 'Riots are the voices of the unheard," and it's a shame sometimes what we have to do to get our voices heard, but also, 'by any means necessary.' Especially, especially when we're fighting for our children… Personally, when I saw the actions of last week and the protests, I was humbled. I was honored and I was so, so, so proud…"
Jim Vincent, of the Rhode Island branch of the NAACP was one of the more vocal critics of blocking the highway, but he kept his comments here to Rosa Parks and civil rights in general.
"We've always heard things in America like, 'We hold these truths to be self evident, that all men and women are created equal' and "justice and liberty for all' but where has that been over the decades for people of color and black people in particular?"
Lauren Niedel of the Rhode Island Progressive Democrats saw the great lady as an example, and said, "Everybody here can be a Rosa Parks."
Camilo Viveiros of the George Wiley Center tied racial to economic justice.
"Economic injustice has caused many to not have utilities throughout the year…. There continues to be a war against poor people, but many have given up on the war on poverty…"
Freethinker Peter Nightingale, of Occupy Providence and Fossil Free RI, gave a wonderful, and the most radical talk of the bunch.
"We need to change everything to break the chains of predator capitalism… We need degrowth, and we need a four hour workday. Degrowth means shrink the economy. I said it, put it on TV. He's nuts…"
After the speakers there was a re-enactment of Rosa Parks' nonviolent resistance on board a RIPTA bus, which was crowded to overflowing with onlookers and news cameras. Deborah L. Wray played the part of Rosa Parks.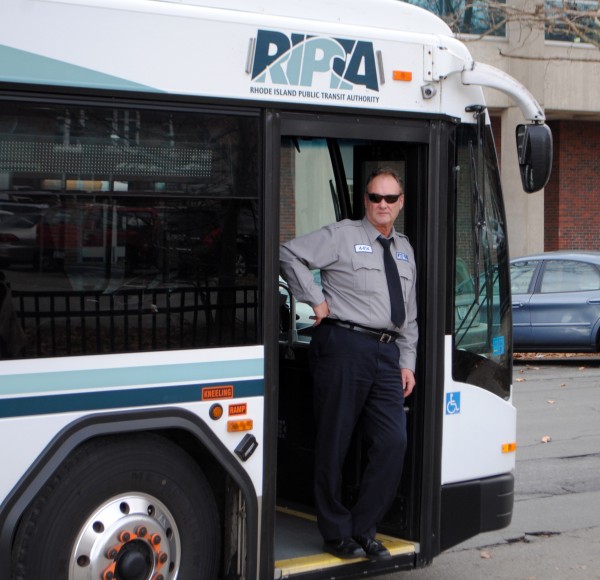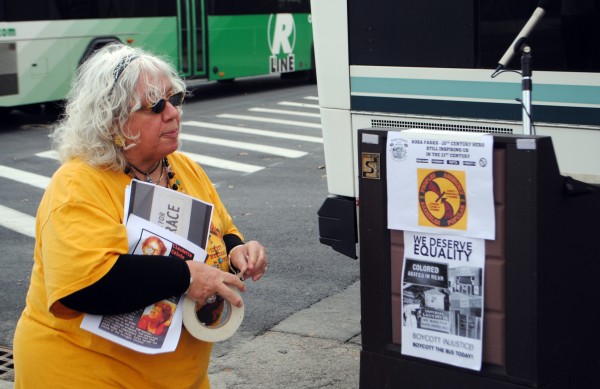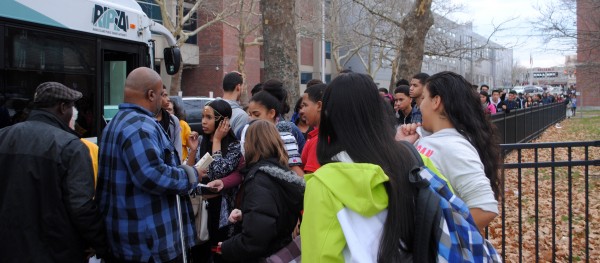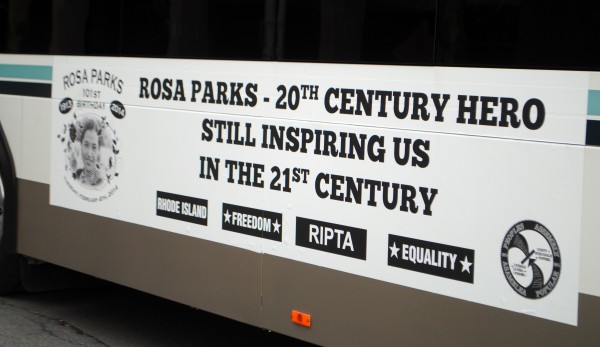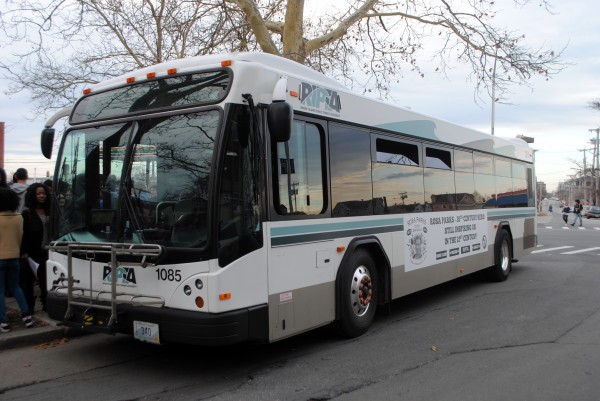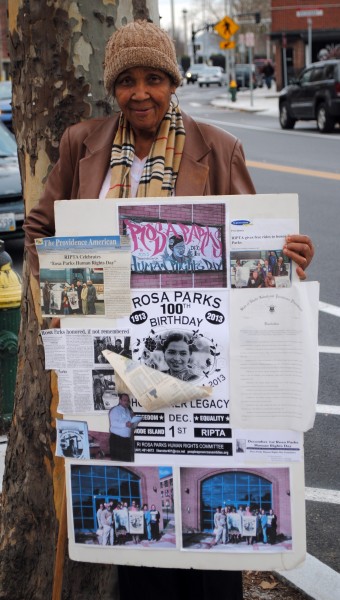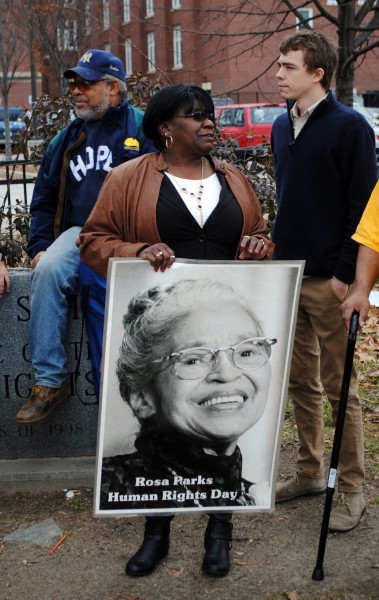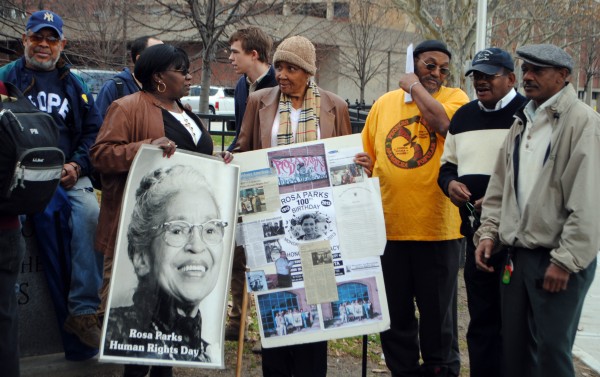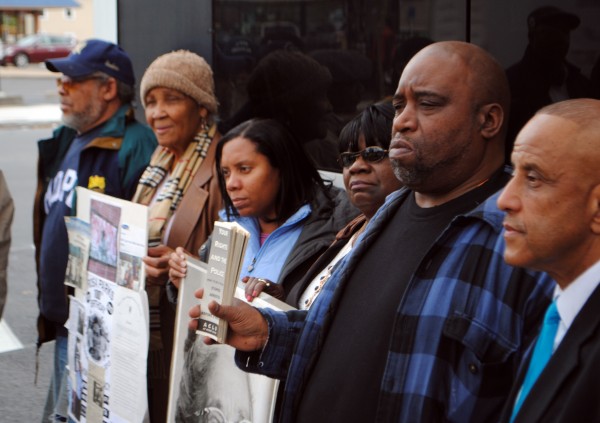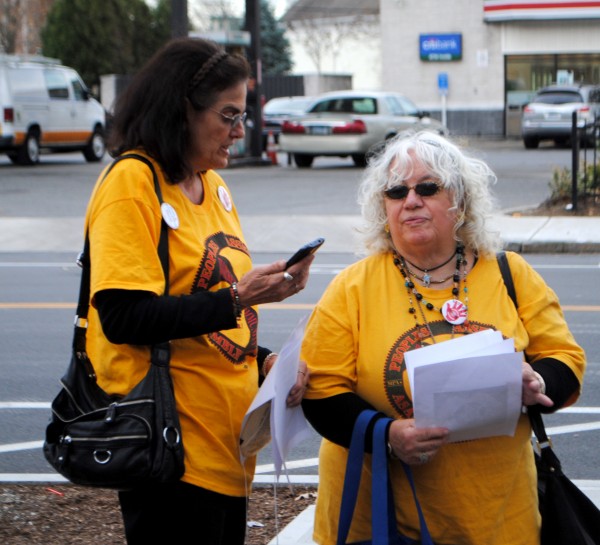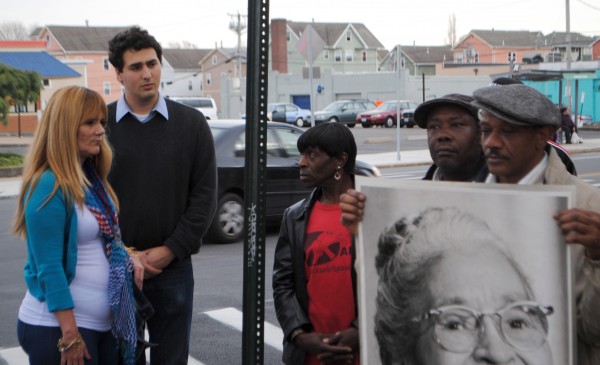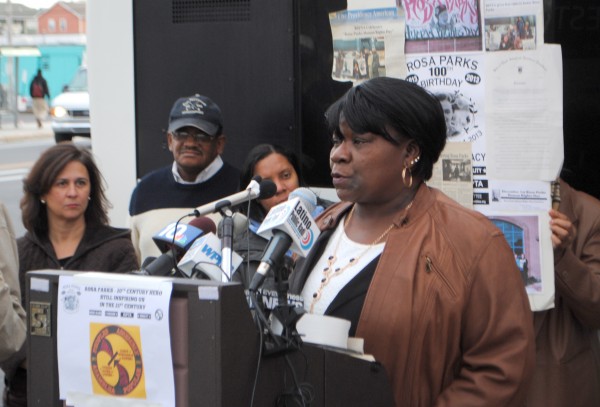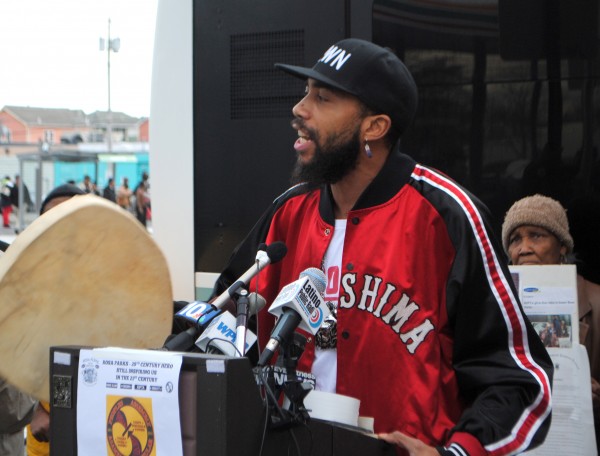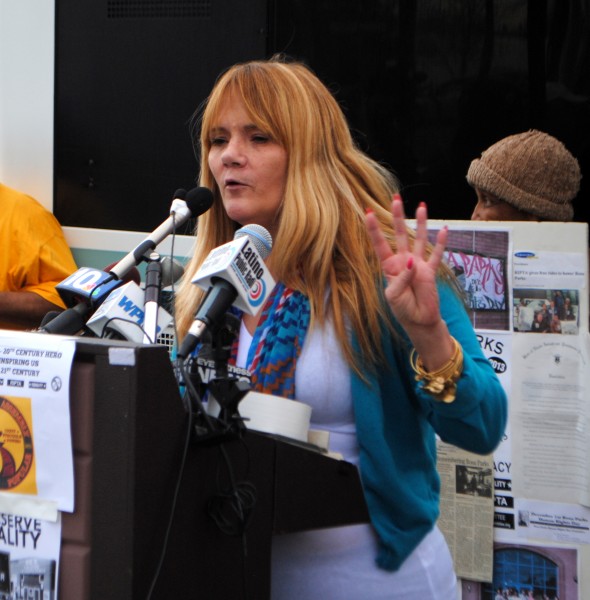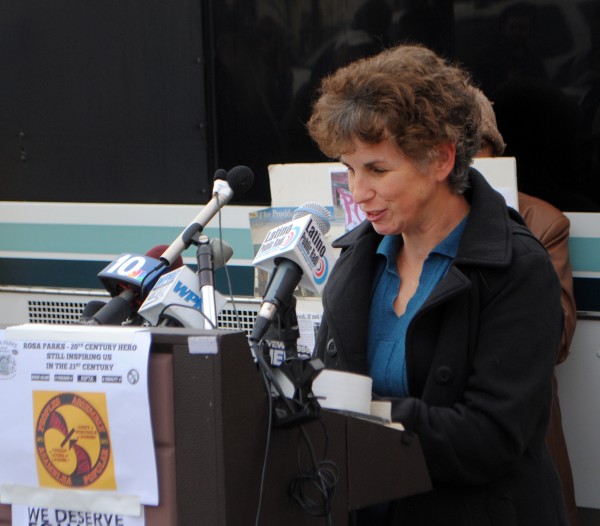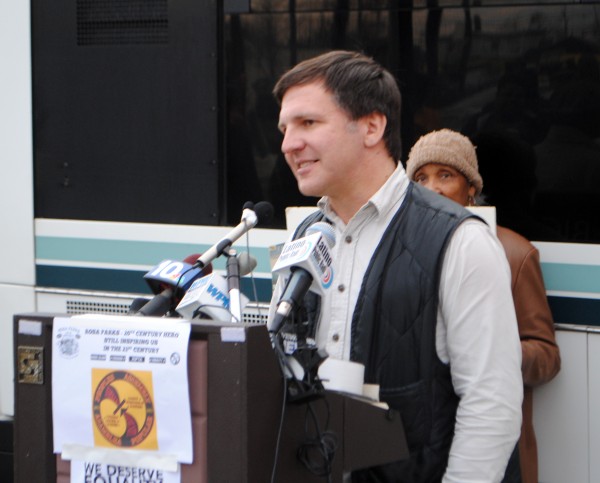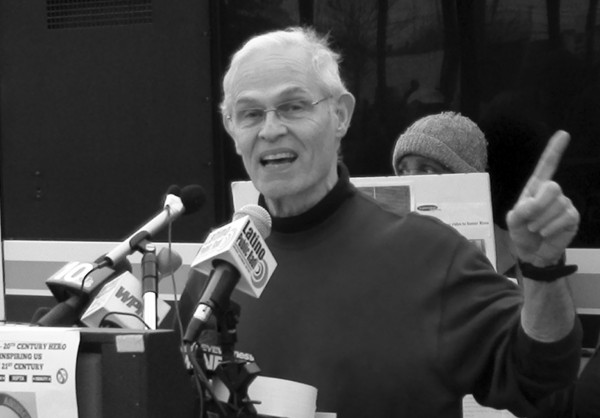 ---
---
Support Steve Ahlquist!
59 years later, Rosa Parks' fight isn't over

,