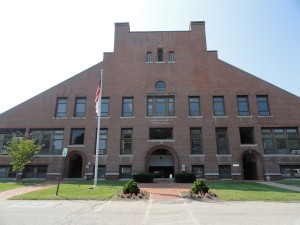 The town of Narragansett issued overnight parking passes to three URI grad students in September. But they still got parking tickets in January. Why?
"It's the latest in continuing series of petty attempts to make students feel as unwelcome as possible in the town," said Steven Brown, of the RI ACLU. "It seems like such a minor and trivial thing but town seems to want to go out of its way to make things difficult for students and this is another example."
The ACLU is suing the town saying they are violating the students constitutional rights by not extending to the students the same rights that other residents enjoy – especially after issuing the students parking passes.
"The new parking ordinance is upsetting to us because it is taking away a right, a right that everyone else on our street has," said one of the students, Caitlin Dowd. "We are hurt because we have done nothing to warrant this discrimination against us. My roommates and I love this town, we love living in Narragansett and care about this community, but it is really frustrating that the town refuses to acknowledge our rights or even consider us members of the community."
The three grad students got their parking permits in September, after the town passed an ordinance banning overnight parking without a permit. So, the students got permits. But they kept getting tickets that said overnight parking is limited to full time residents. At first, the police agreed to erase the tickets. But later they said the rules had changed and the town no longer considered renters with a nine-month lease, as most students have, to be residents.
"The initial ordinance did not address what a 'resident' was determined to be," according to an email from Narragansett Police Chief Dean Hoxsie to Dowd. "The ordinance had to be amended after the town solicitor provided an opinion that a 'resident' was someone that holds at least a 12 month lease or resides permanently in the town. This was the reason for the change in enforcement and the notices that were placed on vehicles."
According to the ACLU, "however, there is no documentation of any amendments made to the ordinance that limits permit holders to so-called "permanent" residents."
Narragansett officials could not be reached for comment. If they get back to me, I'll update this story.