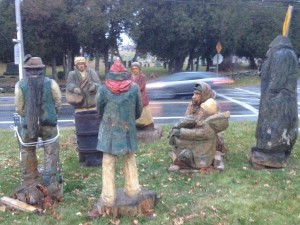 "Without a doubt we are joined together for a purpose," said Ani. "I will study all my charts again. Perhaps with the information you have shared with me, I will be able to better understand what they are foretelling and what is expected of us. I have the feeling we should not waste any time. You two are surely very tired from your trip here. Get some rest. I will go back and study the charts."
With that said all three stood up and left the tea room. Isma'il and Appar returned to the retreat center to rest. Ani headed to Library of Tibetan Works and Archives to consult the astrological and astronomical tables and charts. She wished she were back at the Tibetan Medical and Astrological Institute in Gangchen Kyishong, the center for the study of traditional Tibetan medicine. There would have been a greater depth of materials. She would just have to make do with what was here in McLeod Gunj.
The hours of study flew by. Ani had forgotten how much she had enjoyed her five years studying to become an astro-practitioner. Still this project was proving almost too difficult, even for Ani, who had a special talent for interpreting the signs. All her arranging and rearranging of numbers around stars and planets did nothing to lift the veil of secrecy. Just as she was about to give up, Ani remembered the new light she had seen in the northern sky recently. It had puzzled her, because she had never seen it before and because it stayed in a constant, stable position in relationship to the North Star.
Ani added this new object on the horizon to her calculations. Adjusting the charts accordingly, she began to read the results, and couldn't believe what she saw. Bounding from her chair, quickly putting the charts and books back in their place, Ani left the library and ran as fast as she could back to Tushita Retreat Centre. Without even noticing that it was after midnight Ani began to pound on the guest room door. After what seemed like forever, Appar opened the door and Ani burst in.
"You won't believe what I have found out!" she exclaimed. Standing and panting Ani looked into the bewildered faces of Isma'il and Appar.
Disappointed, but determined, they sat outside the embassy gate, filled out the form, and waited for the office to reopen. When the gates opened, they were ready. Appar lifted up his robe and ran ahead of the crowd to the visa office door. As the door opened, a voice said, "First!" and all three stared to enter. A gruff voice from a man in uniform followed with, "One at a time!"
Appar turned to the man who had spoken and said quietly, "We are traveling together."
"I don"t care," the Marine said harshly. "The rule is one at a time, and so you will enter one at a time."
Not wanting to make a scene, Ani and Isma"il stepped back and waited. Appar walked to the desk in front of him. Sitting behind the desk dressed in western attire was a native of India. He looked up as Appar approached and raised one eyebrow with both an amused and bewildered look. He studied Appar for a full minute, looking him up and down, from his long, stringy, unkempt hair and beard, to his tattered, faded yellow robe with a small bottle around his neck, to his bare feet.
Appar waited. Finally the man spoke, "A sannyasin? By all appearances from southern India, I would say. You are here seeking a visa? I know your devotion is to wander, but is not the United States a bit too far? You supposedly renounced all the material goods of this world. How do you plan to pay for your travel?"
"I travel with friends," Appar said, pointing to Isma"il and Ani. "They are financing my trip." The clerk looked back at the two standing in the doorway.
"Wait a minute. A sannyasin from south India in the company of an African Muslim and a Tibetian Buddhist nun. What are you doing in the north? Why do you wish to go to the United States?"
Uncertain of exactly how to explain their mission, Appar replied, "We are following a vision. We feel there is something of great importance in or near Chicago. And time is of the essence."
"Not so quick, friend," the clerk said haughtily. "These things take time and this is a most unusual group. We will have to do a background check. Leave your applications with me and come back in a week."
Frustrated, the three handed the clerk their forms and left. They had been given and appointment for an interview the next week, so they would not have to wait in line again.
The week passed slowly. They wandered the streets of Delhi, looking at the sights of India"s capital, but their thoughts were filled with the journey that lay before them. When the time for the appointment came, they arrived early, sitting on the hard, wooden chairs outside the visa office. Their appointment was for 9:30 a.m., but it was well pat 10 before they were called into the office.
The official behind the desk, an American, welcomed them, said his name was Harold, and apologized for the delay. After studying the paperwork, he looked up and considered the trio.
"This is a most unusual request, from a most unusual group travel ling together. Our background check on all three of you came back negative. Our relations with the Sudan are not favourable." He paused, then continued, "I don"t recall ever receiving a visa request from an Indian sadhu.
And you, Ms. Rinpoche, according to our reports, have gone through much in your lifetime. Only your request for a visa has been cleared without question."
Harold asked them for more information about their relationship to one another and about the vision that was leading them to the United States. Isma"il, Appar and Ani answered all his questions openly and honestly.
Closing out his interview Harold said, "It is a curious mission, but I see no danger to my country in your traveling there. In fact, listening to what you have said, I would say what you are looking for is not in Chicago.
____________________
Check back here tomorrow for the next installment in Rev. Bill Sterritt's modern adaptation of the nativity story. RI Future is serializing Sterritt's 26-page short story throughout the holiday season.  Here's my post on the Amicable Congregational Church's nativity story and scene.