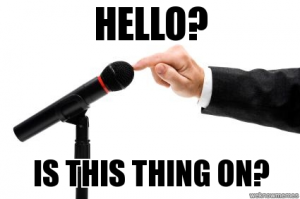 Hey there, guys and gals.
I was just having a coffee cabinet and some dynamites, thinking about yesterday's SCORI decision in the Woonsocket and Pawtucket School Committee's case to alter and accelerate school funding for these two cities, when it occurred to me that I should reach out to you all because, who knows better what's good for a city than the city itself? Am I right?
So, my  good friend, Dave Fisher has allowed my the use of his mind and body to pen this missive, as it were. (For the record, this guy drinks way too much coffee, and is absolutely the worst typist in the world.) So here goes. I know you don't get a constituent request from an actual community every day, so take a minute. Have  a seat. Drink some water. Continue when you've regained your senses.
Scratch that. That might take forever for some of you.
I think I should get a bonus for exceeding state affordable housing guidelines. Frankly, so should my brothers Providence, Central Falls, Newport, New Shoreham – or Block Island to the natives, and…oh, right, that's it. That's right. Only 5 communities in Rhode Island meet and exceed state minimum housing requirements.
Notice that last word.
Requirements.
As in required.
You see, my four stalwart brothers and I have, in good faith, not only met – but exceeded – your requirements, leaving my remaining 31 brothers seemingly remiss in their dedication to a diversified Rhode Island; a place where people of all colors, creeds, orientations, and tax brackets can live peacefully. I would suggest the carrot and the stick. Those communities who fail to make efforts and progress toward the just goal of a mere 10 percent of their housing stock qualifying as affordable, shall have a proportional reduction in any state education and human services assistance. The withheld assistance shall be proportionally distributed to towns that exceed the state's requirements.  There's that pesky word again!
While we're on housing, can you do something about all the old mills around. I've lost count of how many mill fires have happened on my soil. How about a tax incentive for developers who refurbish existing commercial structures and land into mixed use developments, provided that the development meets LEED standards.  Those old structures aren't typically very good when it comes to energy efficiency. I think the building trades would love this!
Dave has assured me, that I could use his corporeal form as a vessel whenever I choose, so until next time.
Love,
Woonsocket