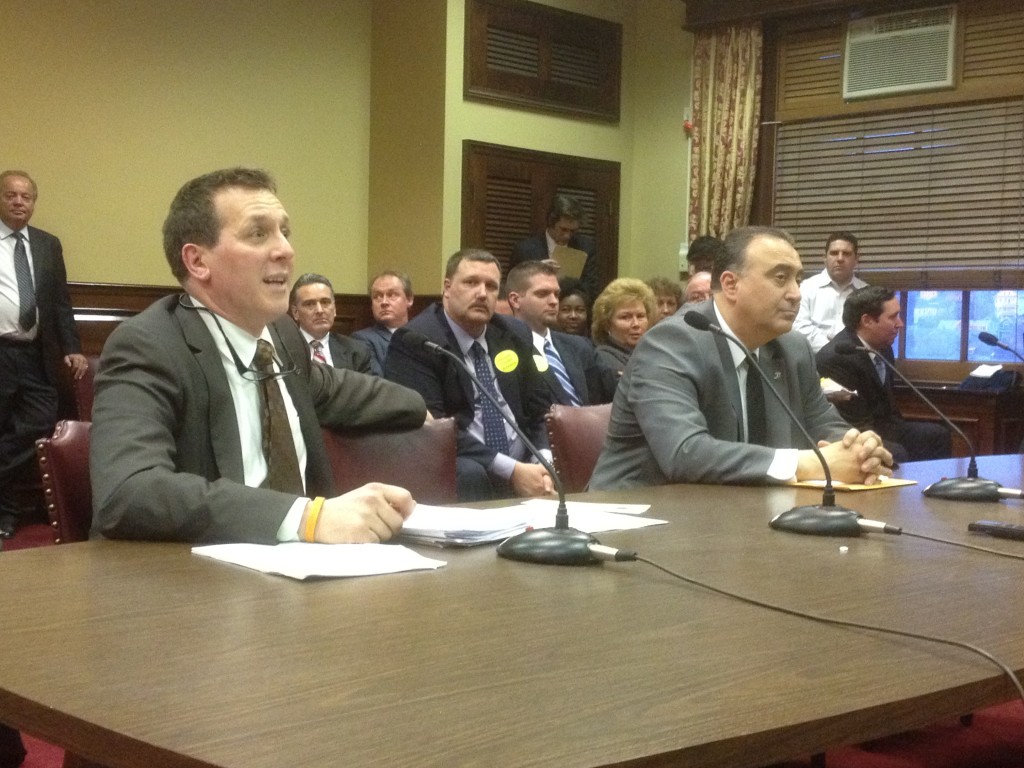 Warwick state Rep. Frank Ferri says he's considering running for lt. governor.
"Our next lieutenant governor must be a strong advocate for entrepreneurs and job creators; protect the critical health care reforms shepherded by Lt. Governor Roberts, and speak truth to power when government isn't acting in the best interest of all Rhode Islanders," he said in statement released today.
He added, "I wouldn't be considering this position if I didn't think I could make a difference, and so [my husband] Tony and I will continue to explore this unique opportunity to serve over the coming days and weeks. We look forward to making a formal announcement at the appropriate time."
Ferri has served in the House for six years. During that time he's been at the forefront of several progressive issues, such as marriage equality and payday loan reform, a bill he first sponsored after his employee fell victim to their cycle debt (that right there says something about Ferri's progressive chops, I think). He's championed rolling back income tax breaks to the rich and NECAP graduation requirements for high school students. Earlier this session he told me the General Assembly should legalize marijuana this year.
Political analysts believe Ferri can compete against incumbent Ralph Mollis and Cumberland Mayor Dan McKee, both of whom might pull from the same pool of moderate to conservative Democrats. Ferri, on the other hand, would have the progressive vote pretty much all to himself.
In a satirical look into the future, this blog envisioned Ferri would be governor of Rhode Island some day.