Following Steve Ahlquist's coverage of the vigil in memory of murdered sex workers, it seems appropriate to further discuss the nonprofit industrial complex – colloquially called the "rescue industry" – that profits off the stigma of sex workers and the key role played by the police, courts, and elected officials. An instance of this is the ongoing pursuit of sex workers and clients who utilize the website BackPage.
Local sex worker and activist Bella Robinson, who has previously faced police harassment due to advertising on Craigslist, a forum akin to BackPage, told me in the final part of our interview that the various experiences she has had with the civil infrastructure, her own reflections on reforms necessary to improve lives for sex workers, the plight of under-aged persons who turn to sex work when homeless, and blatant flaws in the nonprofits that claim to advocate for sex workers that are called victims of human trafficking.
Last May, Providence Mayor Jorge Elorza oversaw 13 arrests of men in a police sting called Operation Backpage, covered by the prohibition-toned Providence Journal:
Mayor Jorge Elorza said the stings aren't over.
"We are speaking to anyone out there thinking about trafficking or soliciting for sex on BackPage," Elorza said. "Beware: If you're coming in to Providence to take advantage or abuse women, watch your back, because we're going to get you,"
Standing at the Public Safety Complex on Tuesday afternoon with police commanders, the city solicitor, and executive director of Day One, Elorza promised more action to combat sex trafficking crimes. The police will arrest sex buyers. Day One will assist girls and women caught in prostitution.
And Elorza said he is looking at joining a federal lawsuit against Backpage.com that alleges the website is used for sex trafficking. The lawsuit was filed in U.S. District Court in Boston by three women who allege they were trafficked on Backpage.com — two of whom were 15 years old when they were first advertised as escorts on the website. The Massachusetts attorney general and the cities of San Francisco and Denver have joined the lawsuit.
This BackPage lawsuit has caused much consternation. By shutting down the websites that allow sex workers to manage their own business with a degree of autonomy, it would close a major revenue stream and give way to a return for those who victimize sex workers, the ranks of which have decreased with the rise of the internet. It is worth emphasizing that the Journal, which has a long-standing anti-labor and anti-sex worker editorial position, is sloppily misconstruing the international crime of human trafficking with a business exchange between consenting adults that was once legal in Rhode Island while simultaneously promoting so-called 'free-market' ethos in the business pages. This kind of yellow journalism is akin to when the press used to conflate homosexuality and activity between consenting adults with pedophilia and the rape of minor children. There is a genuine problem with human trafficking in this world but we are seeing the notion invoked to target working adults engaged in consensual activity. Meanwhile, Cardinal Bernard Law continues to not be prosecuted in Boston for one of the most widespread and systemic examples of human trafficking in recent American history. Much like the word socialism, the definition has been so totally abused and misused it has taken on two different meanings. For one group, it means protecting the vulnerable from sexual abuse. For another, it means harassment of laborers who want to remain in their line of work and pay taxes on their wages.
The mayor's call for more BackPage sting operations is especially disingenuous because, by painting all those who utilize the website as human trafficking victims or human traffickers, it creates no gradation or allowance for variety and exercise of constitutionally-protected rights. If a sex worker is just using the site to offer legal BDSM services that do not involve actual coitus, they still can be charged with human trafficking, as was the case with Frances Franson in 1993 or the experiences of writer Kitty Stryker in 2014. The way police target legal BDSM participants is particularly disgusting. According to the National Coalition for Sexual Freedom, BDSM activity, even when totally consensual and legal, can be prosecuted under state criminal laws dealing with assault, aggravated assault, sexual assault or sexual abuse. Police can play cruel games where, if even a man's breast is touched, that qualifies as contact with genitalia, or if blood or other non-sexual bodily fluids are even accidentally excreted due to chafing or abrasions, the participants can be arrested under prostitution and trafficking statutes. This type of state violence towards honest workers would be unacceptable in any other industry yet, because sexuality is involved in the equation, all existing norms of decency and respectability are ejected in the name of sensationalism.
Robinson points out a September 2015 news story from Oklahoma with the headline Prostitution sting: Police use Backpage.com to make 300-400 arrests since 2012; four arrested Monday and says "When the [legal] escort wouldn't agree to [engage in a] sex act, they couldn't arrest her for prostitution so they charged her with trafficking herself. Do we really believe that all 300 women verbally agreed to have sex for cash?" Police have even arrested suspected sex workers for charges of soliciting prostitution because they were carrying condoms! If a sex worker was to give their spouse or child monies gained from their sex work income, that beneficiary could be charged with trafficking, pandering, promoting prostitution, or profiteering based on these 2014 federal definitions and Rhode Island's 2009 Prostitution and Lewdness law along with definitions provided in the law.
There have been instances where giving a sex worker a ride or shelter has resulted in the provider being charged with pimping or trafficking. In August 2014, Priscilla L. Franz, 31, of Chicago was arrested and booked on prostitution charges because she posted an ad on BackPage. Robinson says of this story "Ironically none of the BP ads are prostitution ads, but the cops tell the media it is so. The articles will always say this but when we pull charging documents we find the [legal] escorts did not allow cops to verbal solicit them for an illegal sex act." Tara Burns, commenting on the extremely important BackPage v. Dart case where the court ruled in favor of BackPage's right to host adult ads that were the target of an over-zealous sheriff, told reporter Susan Elizabeth Shepard:
"Several people contacted me and asked if I would post their ads, and I'm like, 'No, I can't, because that's sex trafficking,'" Burns said. "Then once people figured out how to mail in money or use Bitcoin, then they would have other people asking them to post their ads, and I kept telling people, 'Don't do it, it's sex trafficking.'"
This is what prohibition does, it forces sex workers to support the status quo of dissuading co-workers who want to work by any means necessary from doing so. These Kafkaesque laws, much like drug laws, could hypothetically also be used to target landlords who knowingly allow the operation of a sex worker venue without a license.
After a sex worker is handed over to the rescue industry, they oftentimes find themselves forced into low-wage menial labor and subjected to puritanical ethics that prevent them from private access to the internet, sexual activity outside of marriage, and contact with former associates. Or, as in the case in the film SELLING OUR DAUGHTERS, a documentary now in the final days of a crowdfunding drive on KickStarter, the head of the NGO will tell parents one thing about education of young girls in the Thai language while saying another thing about human trafficking of the very same girls in English (see video below).
While the nonprofits gain directly from sex workers, a whole cadre of professional hucksters build careers off hyperbole, ad hominen, and histrionics. They speak before legislatures while collecting handsome compensation for various publications, lectures, professional advisory opinions, speeches, public appearances, and other stops on the academia industrial complex. The war on sex workers is a racket, to paraphrase Smedley Butler. And all this for putting an advertisement on BackPage.
The publishing industry is loaded with both fiction and nonfiction titles about the sex worker who escapes the dastardly denizens of the industry. For example, the recent writings of the otherwise-decent Chris Hedges, who is giving a platform to prohibitionist and con artist Rachel Moran, are fully-loaded with typical hallmarks of the prohibitionist movement and slams those who support decriminalization as monstrous. In an earlier piece, he wrote "If we accept prostitution as legal, as Germany has done, as permissible in a civil society, we will take one more collective step toward the global plantation being built by the powerful." Hedges may say that sex work is a manifestation of the neoliberal agenda and that ending prohibition is allowing it to take more power over our lives, but it seems clear to most proletarian anti-prohibitionists that in fact his ideas are feeding directly into the neoliberal mass-incarceration project. Anti-sex worker laws have a vicious tendency to target poor people of color. And once they are jailed, low-cost labor provided by the prison generates cheap goods for major manufacturing corporations. And while this goes on, politicians who pursue these BackPage busts are able to use the arrests as campaign talking points while aiming for higher office.
As was said at the outset, it is an industry. In a future, post, we will discuss one particularly nasty instance of a rescue industry profiteer and in another policy moves that need to be taken to make life better for sex workers.
Sex worker readers interested in contributing their voices to this continuing project are invited to contact our publication. Conscientious of the challenges facing laborers, we will offer a variety of options to protect contributors. Interested parties can contact Andrew.James.Stewart.Rhode.Island@gmail.com.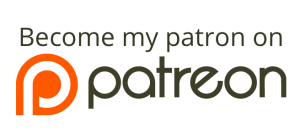 BackPage and bust: how to harass sex workers and influence people

,