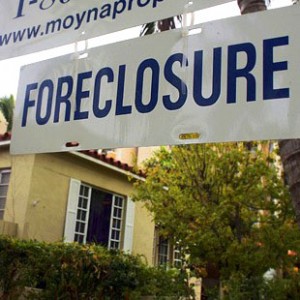 The foreclosure crisis hasn't only been bad for members of the ownership society, it hit renters hard too. Oftentimes, when landlords can't pay their mortgage, it's the tenants who lose their home. A bill before the General Assembly would change that by making banks adhere to the same rules that other people who profit from property have to follow.
According to Christopher Rotondo, of Direct Action for Rights and Equality, an organization that advocates for marginalized Rhode Islanders, the bill "would mandate banks accept rent from tenants who live in buildings that bank owns because of foreclosure. The title refers to "just causes" for eviction which are established by RI landlord-tenant law. The bill clarifies banks' ambiguous role as a landlord under that law."
Rotondo added, "If our bill became law, a bank – just like any landlord – would need a "just cause" to evict tenants (and the bill makes clear that people must be "bona-fide" tenants, not squatters). Currently, bank's general practice is to evict all of the residents once they take over a building, even if those tenants are up to date on rent and have done nothing to warrant eviction."
In short, the bill protects tenants from being punished for their landlords actions while closing a loophole banks were taking advantage of. It makes a lot of sense and, after meeting with industry lobbyists eight times and agreeing on language, advocates were looking forward to smooth sailing through the committee process. But in true end-of-the-session fashion, there are some last minute changes that Rotondo said violate their previous agreements.
"We were stunned to find out that House leadership had changed our bill right before it was scheduled for consideration in House Judiciary," Rotondo said. "We'd like to make clear that House and Senate leadership are siding with banks and against residents on this important issue."
Rotondo sent me an email detailing DARE's opposition to the amendments:
– Our bill makes banks that take over ownership of foreclosed buildings accountable to the RI Landlord – Tenant Act. This would mean a bank would be responsible for conditions, accepting rent, and other provisions of the act (just like any other landlord in the state) and tenants would be required to abide by the laws provisions as well. Our goal with the bill was to clarify banks' ambiguous role as property owners, especially when those properties are occupied, by making the same laws apply to them as currently apply to all other landlords.

The banking lobby wanted to be exempt from the RI Landlord-Tenant Act, but still wanted to collect rent from the tenants!

– Our bill mandated that banks maintain (law-abiding, rent-paying) tenants until the house is sold to a third party. Once a purchase and sale agreement was signed, the bank could evict tenants without just cause, if the purchaser made it a condition of the sale.

The banking lobby wanted to limit tenancy to 120 days, at which point tenants could be evicted without just cause. I was told this 120 day provision was included in the bill that came down from House leadership. A federal law already protects tenants in foreclosed property from eviction for 90 days. This means the bank lobby only wanted to extend the time allotted a tenant by 30 days.

– Finally, the bank lobby introduced a sunset clause into their "compromise" during the study commission, which would make the bill sunset on December 31, 2014. They claimed that the foreclosure crisis was a temporary situation and that the law would not need to remain on the books.

We did not agree to this sunset provision, given that our bill has a natural sunset – when the housing market recovers, and banks are no longer foreclosing on loans, or maintaining ownership of foreclosed property, the law would simply not apply. Their proposed sunset is the same date at which the federal law – the Protecting Tenants in Foreclosure Act – would sunset.