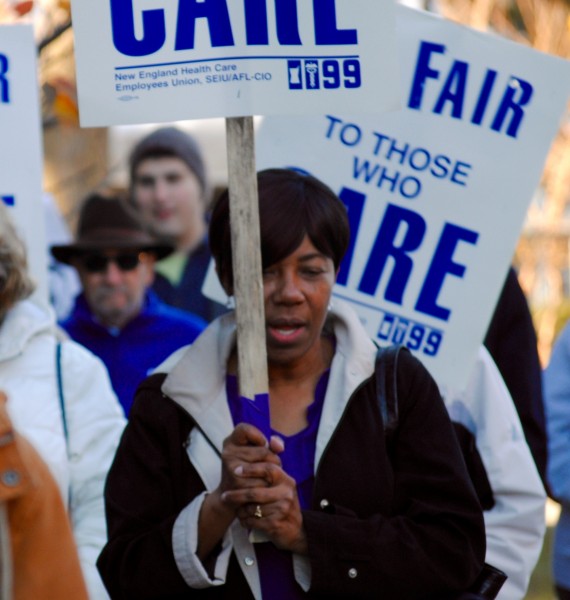 Bannister House workers and labor allies picketed outside the historic nursing home Tuesday afternoon to fight for fair wages and higher quality resident care.
"The informational picket was in response to Centers Health Care, a for profit out-of-state corporation with no track record in Rhode Island, attempting to lower standards at Bannister House," according to an SEIU 1199 press release.
"Earlier this year my co-workers and I mobilized to save a nursing home which has been in our community for generations, but now new management is attempting to drive down standards for workers, which would lead to high turnover and reduced quality care," said Shirley Lomba a C.N.A/C.M.T who has worked at Banister for 14 years, in the release. "We are standing up to be treated fairly."
Bannister House was founded in 1890 by Christiana Bannister "to provide long-term care to African-American women in Providence, many of whom were retired domestic servants with no resources or family to care for them." Earlier this year, the nursing home was saved from closing when SEIU 1199 members, community allies and political leaders urged the Providence City Council and the Rhode Island Senate to pass "resolutions calling on all stakeholders to keep the historic nursing home open."
The hard work paid off. Bannister House just celebrated its 125th anniversary.
Centers Health Care is described by SEIU 1199 as a nursing home chain "with a track record of layoffs." SEIU is calling on Centers Health Care CEO Kenneth Rozenberg to reach a fair contract with workers to keep turnover low and the quality of care high. The picketers were handing out flyers asking passersby to call CEO Rozenberg at (718) 931-9700 ext. 216 and. "Tell him to be fair to the staff and residents at Bannister House."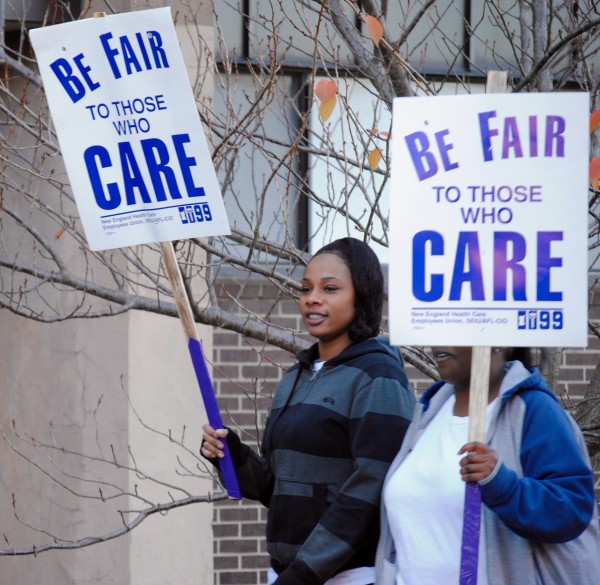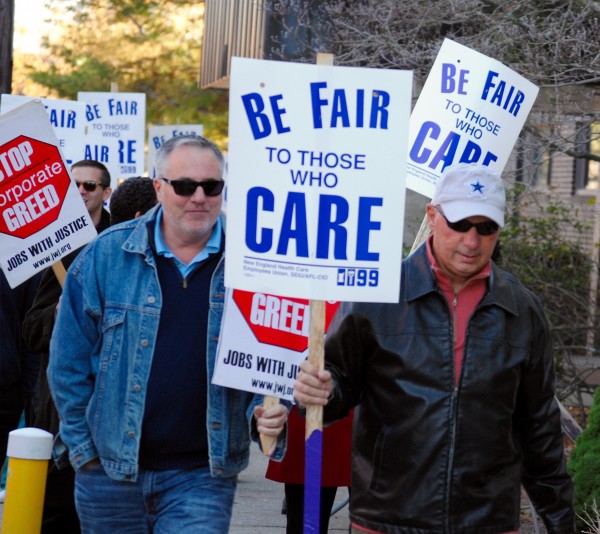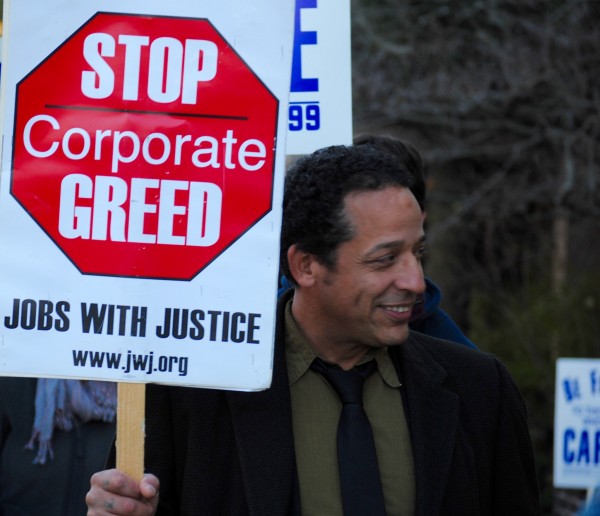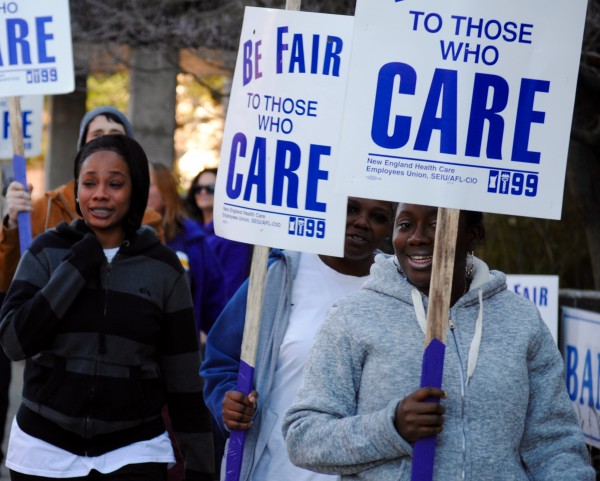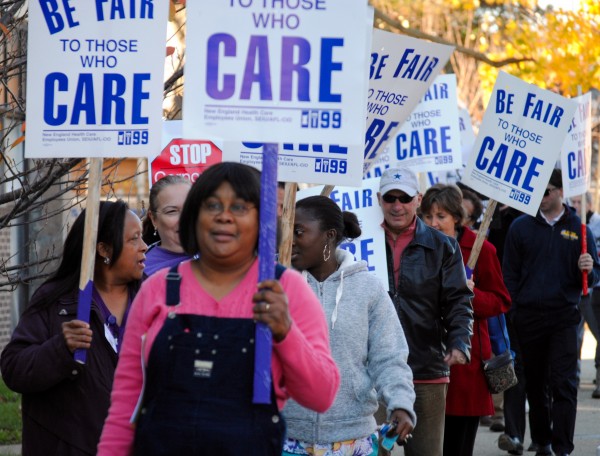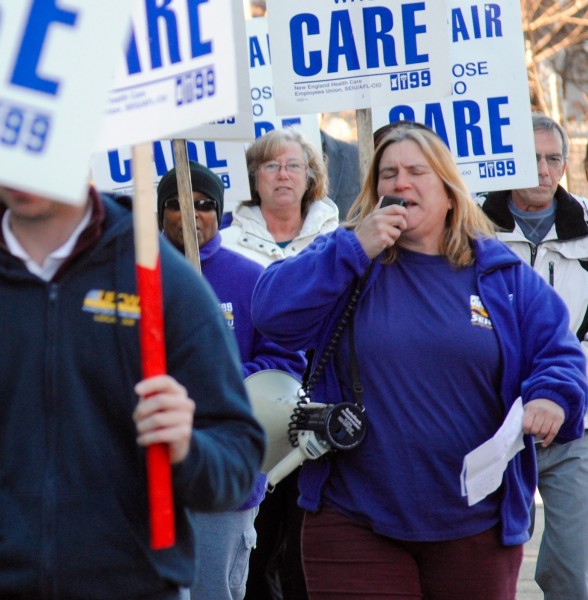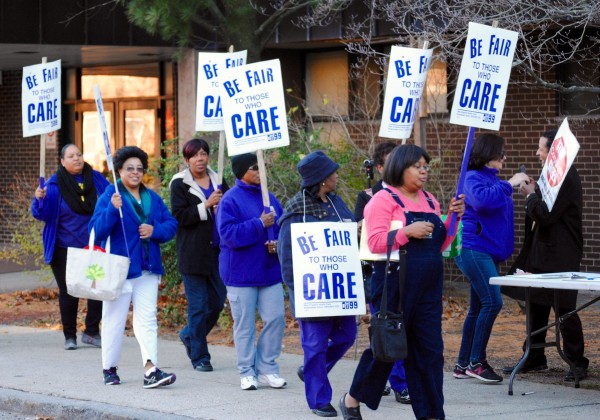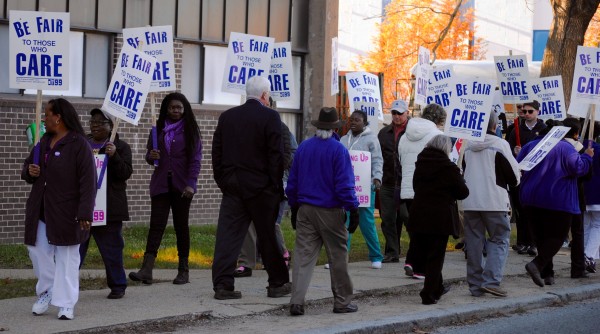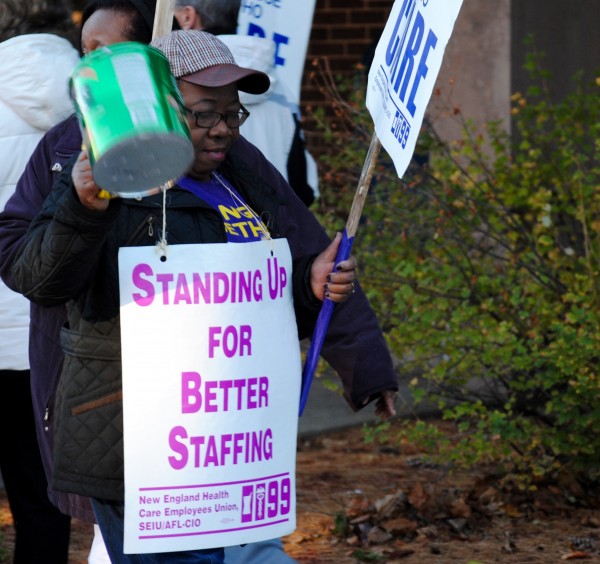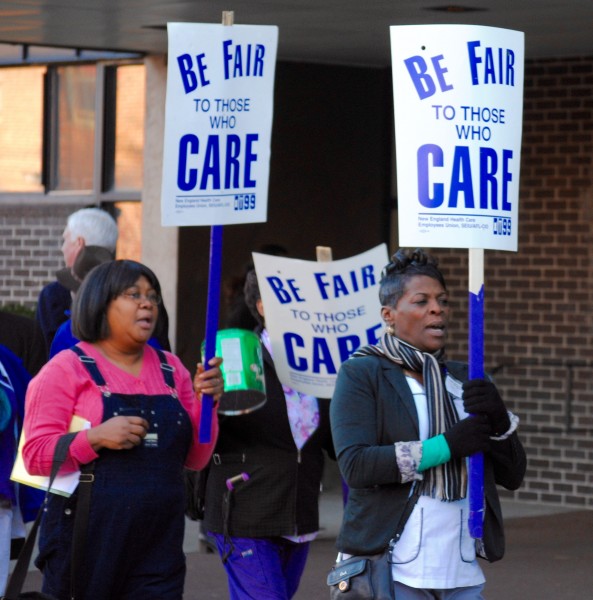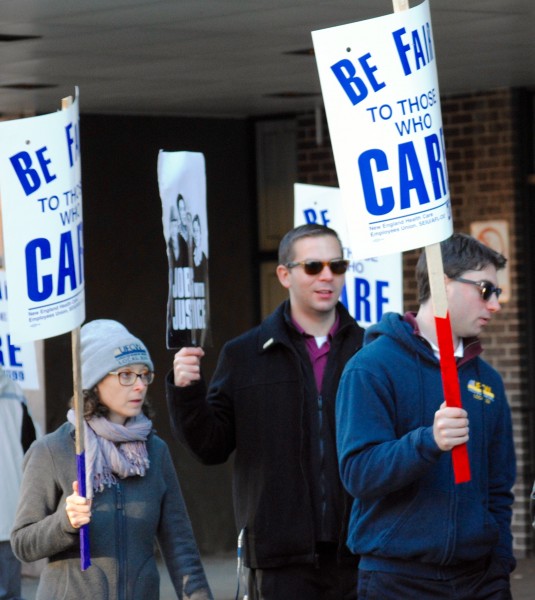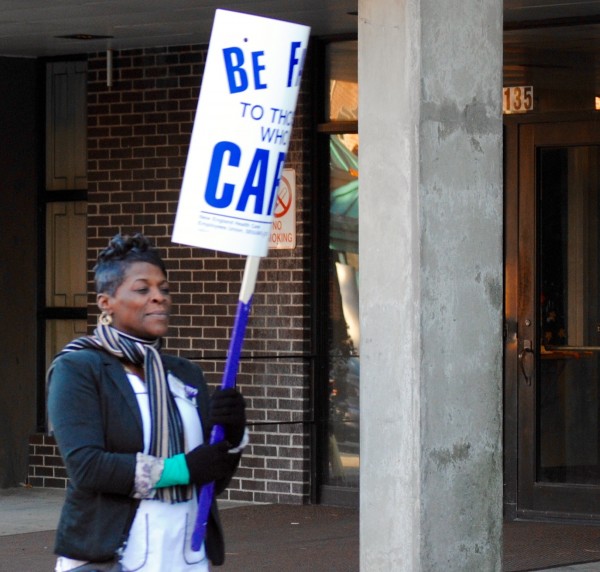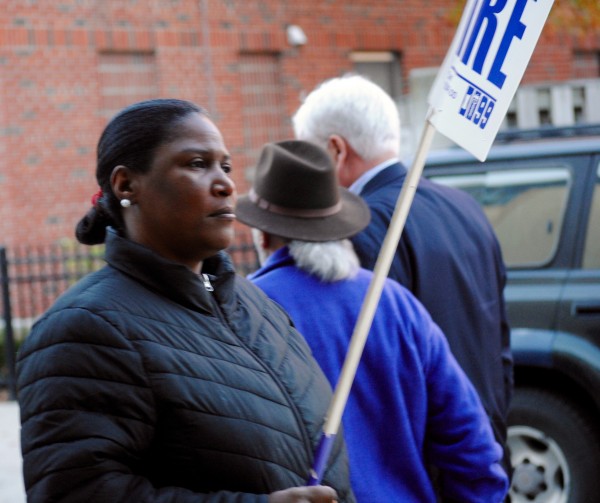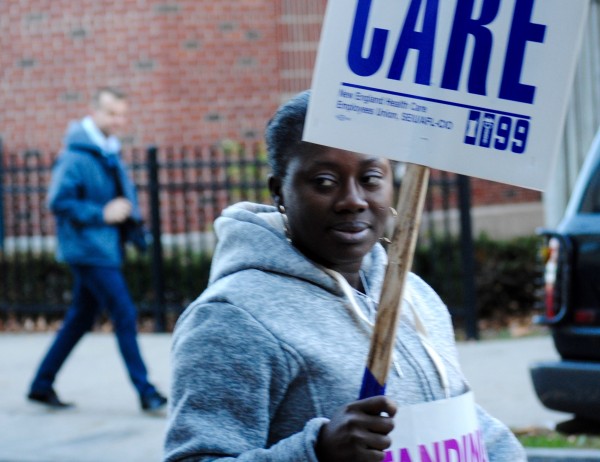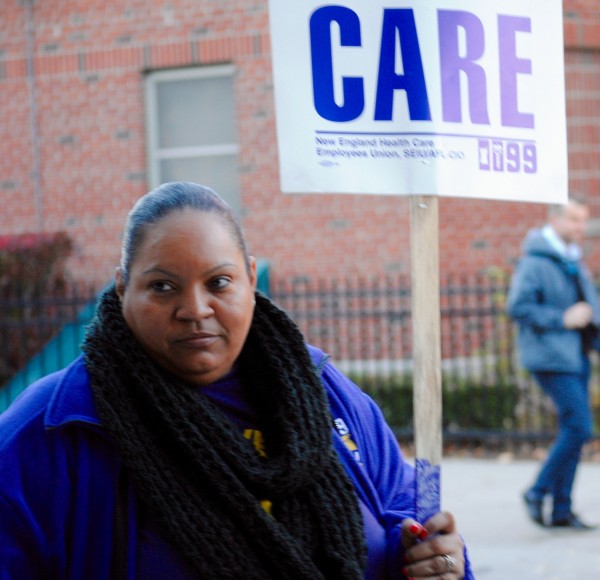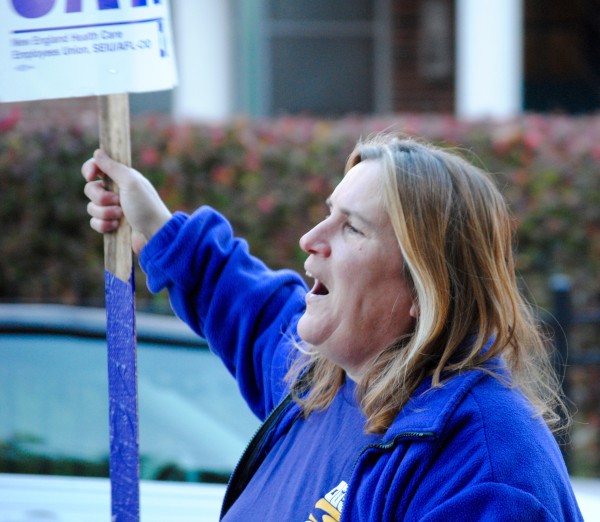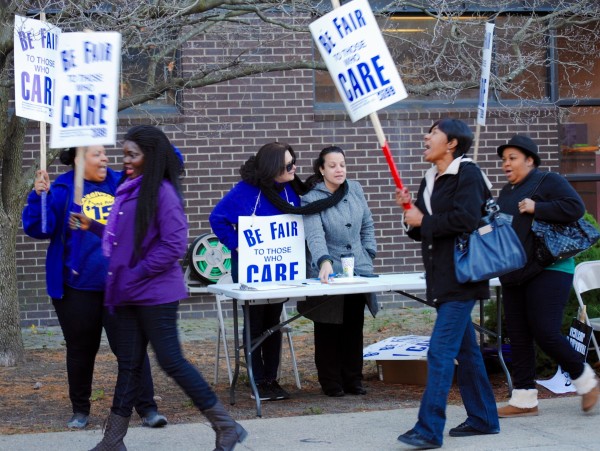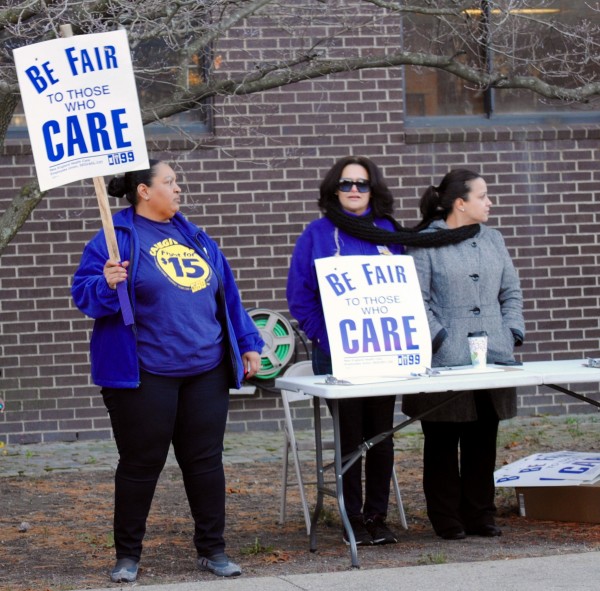 Bannister House caregivers picket against new ownership

,