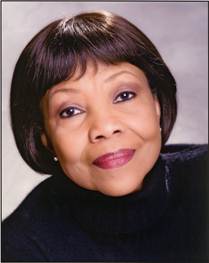 Stage and television actress Barbara Meek, most recently seen in the Trinity Rep production of JULIUS CAESAR, has passed away.
Born in 1934 in Detroit, Meek worked at Trinity beginning in 1968. Her starring role in THE VISIT was a historic first for a woman of color. It was one of the first instances of color-blind casting in American theater history and broke barriers for all. Over the span of her career, she would also appear in television shows such as ARCHIE BUNKER'S PLACE, a spin-off of ALL IN THE FAMILY, and television films such as Robert Penn Warren's BROTHER TO DRAGONS, Edith Wharton's THE HOUSE OF MIRTH, Harriet Beecher Stowe's LIFE AMONG THE LOWLY, MELBA, BIG BROTHER JAKE, SEE HOW SHE RUNS, and JIMMY B. AND ANDRE.
She earned the Elliot Norton Award for Sustained Excellence, the R.I. Pell Award, an Honorary Doctor of Arts from URI, the Foundation for Repertory Theatre Award, the Wayne State University Arts Achievement Award in Theatre, the Norton Prize for Sustained Excellence, and the Edward Bannister and Christiana Bannister History Makers Award from the Rhode Island Black Heritage Society over the span of her long career. She also performed at at Vienna's English Theatre, the Alabama Shakespeare Festival, the Hilberry Repertory Theatre, the Dallas Theater Center, the Cleveland Play House, The Repertory Theater of St. Louis, the Hampton Playhouse, The Eugene O'Neill Theater Center and the Brandeis University Theatre. A fan of jazz and opera, she leaves one child. She said that her favorite production was LESLIE MOLSON.
As news broke of her passing, figures from around the state expressed their feelings of loss.
I have known Barbara Meek for 35 years. We are both former Detroiters and grew up in a wonderful city that collapsed. 35 years ago Barbara and I went to the Biltmore Hotel for a get to know each other drink. She had one or two drinks and I drink four diet cokes trying to keep up. She could not understand why an ex-Detroiter did not need a good strong drink. We talked from 3 to 6pm and off she went to Trinity Rep to perform in a play. I went to that play later in the week and had been a Trinity Rep and big Barbara Meek fan every sense. Once or twice a year we would talk. I mean ready talk about Detroit or Trinity or Ed Hall or life. Ten days ago she and I had a drink over the phone. She had a good strong drink that a former Detroiter would have and I had ice tea. We talked 30 minutes about her start at Trinity Rep and how wonderful her career had been in Providence. She said it was a great opportunity to work all of the time with the most interesting people on a regional playhouse stage. We were preparing for a roundtable that she was to be a part of at Brown University later this month. She will be missed. On Tuesday I called her to make final plans for her involvement in the Stages of Freedom Roundtable. Her voice was strong and she told me to have Robb [Dimmick, a collaborator on the project] put everything in writing because it had been a rough day. But she expected to return to her role at Trinity Rep the next day. So I thought that this was just one of my many conversations not the last one. Great actresses don't die they just live in our memory. May God bless Barbara. – Ray Rickman, Executive director of the Stages of Freedom: Black Performing Arts in Rhode Island, a cultural nonprofit, and president of the Rickman Group.
I knew Ms. Meek only through her outstanding reputation. The NAACP Providence Branch is deeply saddened by her passing and wish to express our condolences to her family and friends. – Jim Vincent, NAACP Providence President
It is with deep sadness that we announce that long-time company member Barbara Meek has passed away. Barbara joined the company in 1968 with her husband, Martin Molson (1928-1980) and in that time, performed in over 100 productions on our stages.

She had a long and varied performing career, from her well-known role as Ellen Canby on Archie Bunker's Place, to world premieres at Vienna's English Theater and Alabama Shakespeare Festival, to the Broadway production of Wilson in the Promised Land. Fiercely intelligent, intensely funny and a brilliant and dedicated actress, Barbara will be deeply missed. Tonight, we raise a glass of her favorite spirit, Akvavit, in her honor. A complete obituary and information about services will be forthcoming.

Posted by Trinity Repertory Company on Saturday, October 3, 2015
This beautiful, funny, brilliantly talented woman, Ms Barbara Meek, has left us, and left us the poorer. My heart aches that I will not see her again. She left a legacy of wonderful work, but an even greater one of outrageous comments and observations that endeared her to all of us. Age could not wither her, nor custom stale her infinite variety. – Bob Colona, Rhode Island College Theater Department
RIP, Barbara Meek, a great actress and wonderful human being. I did some work for the ACLU with her and thought the world of the woman.

Posted by Bruce McCrae on Saturday, October 3, 2015
A legend has left our midst. Mixed Magic Theatre offers a final farewell and ovation to the incomparable Barbara Meek. An inspiration to so many, hers is a light that will be sorely missed.

Posted by Mixed Magic Theatre on Saturday, October 3, 2015
Counter-Productions Theatre Company would like to send our deepest condolences to everyone at Trinity Repertory. Dr. Barbara Meek was an inspiration to us all."Flights of angels sing thee to thy rest."

Posted by Counter-Productions Theatre Company on Saturday, October 3, 2015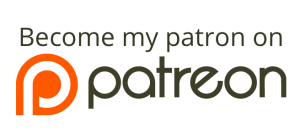 Barbara Meek has died at age 81

,