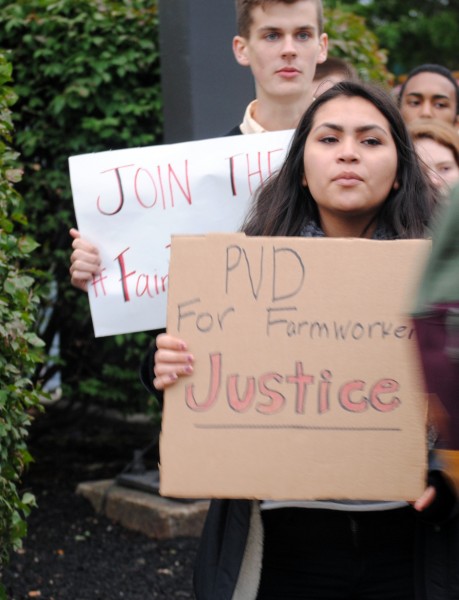 A Wendy's restaurant in Providence was the site of a protest Saturday evening as members of Brown Student Labor Alliance and Fuerza Laboral protested the chain's refusal to sign onto the Coalition of Immokalee Workers' Fair Food Program (FFP). After holding signs and marching outside the location, the thirteen Brown University students entered the restaurant until the manager on duty ordered them to leave.
Most of the restaurant patrons seemed okay with the surprise protest, some even joining in with the chants, but one family became extremely agitated. A man told me that if I turned the camera towards his kids he would assault me. The same man approached the protesters, took a sign from one of them and ripped it in half before tossing it on the floor. He was very angry.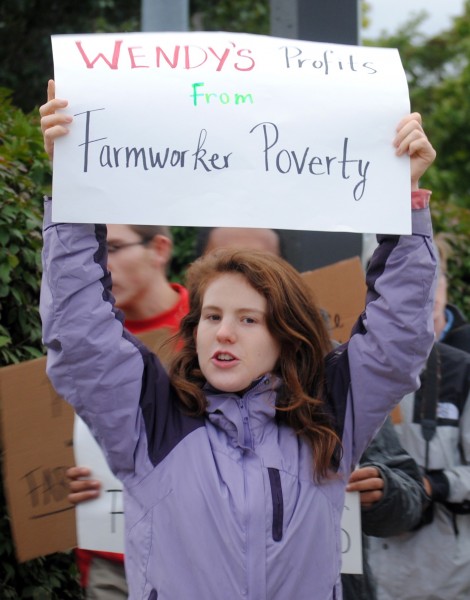 The protest was part of the Student/Farmworker Alliance's protest, "Schooling Wendy's National Week of Action" intended to pressure Wendy's into joining the FFP, described as a "ground-breaking model for worker-led social responsibility based on a unique collaboration among farmworkers, Florida tomato growers and 14 participating buyers." It is "the first comprehensive, verifiable and sustainable approach to ensuring better wages and working conditions in America's agricultural fields," say organizers.
According to their website, of "the five largest fast food corporations in the country — McDonald's, Subway, Burger King, Taco Bell, and Wendy's — Wendy's is the only one to not yet sign onto the Fair Food Program."
The program works by having companies pay one extra penny per pound of produce purchased. That extra penny goes into a fund that allows for six benefits to farmworkers, according to FFP's Code of Conduct:
1. A pay increase supported by a "penny per pound" premium paid by Participating Buyers;
2. Zero tolerance for forced labor, sexual assault, and other abusive conduct;
3. Worker-to-worker education sessions carried out by the CIW on the farms and on company time to ensure workers are aware of their new rights and responsibilities;
4. A worker-triggered complaint resolution mechanism comprising of a timely investigation, corrective action plans, and if necessary, suspension of a farm's Participating Grower status, and thereby its ability to sell to Participating Buyers;
5. Health and Safety Committees on every farm to give workers a structured voice in the shape of their work environment; and
6. Ongoing auditing of farms to insure compliance with each element of the FFP.
Organizers are asking people to boycott Wendy's until the corporation signs on to the FFP.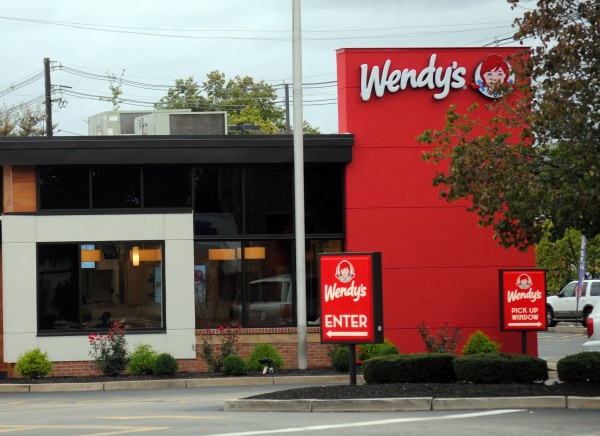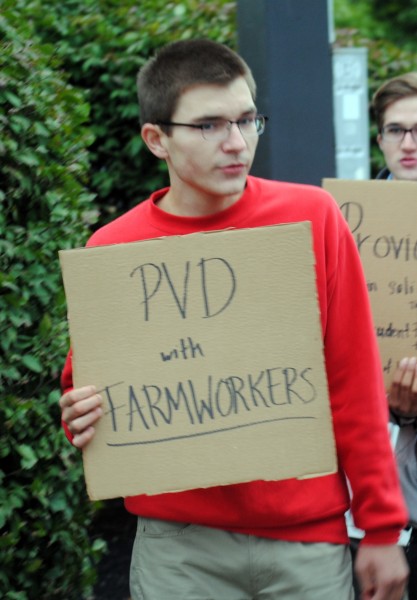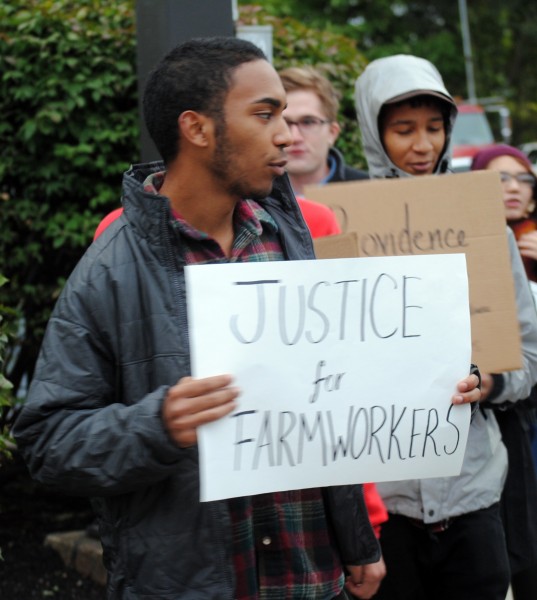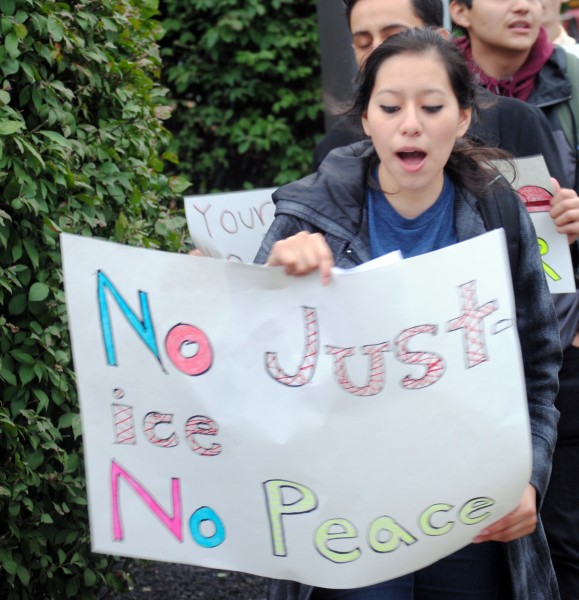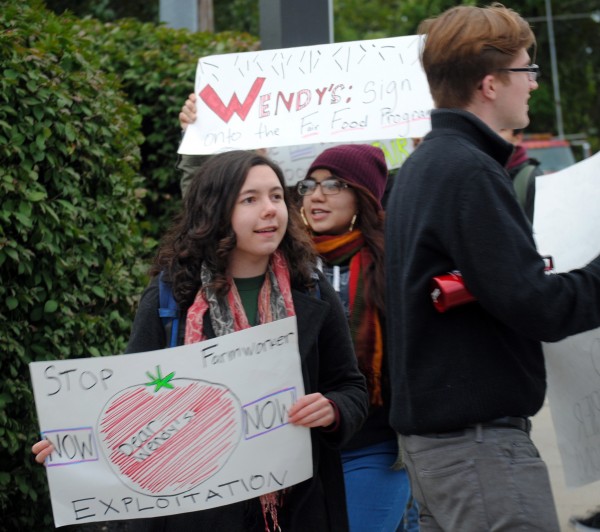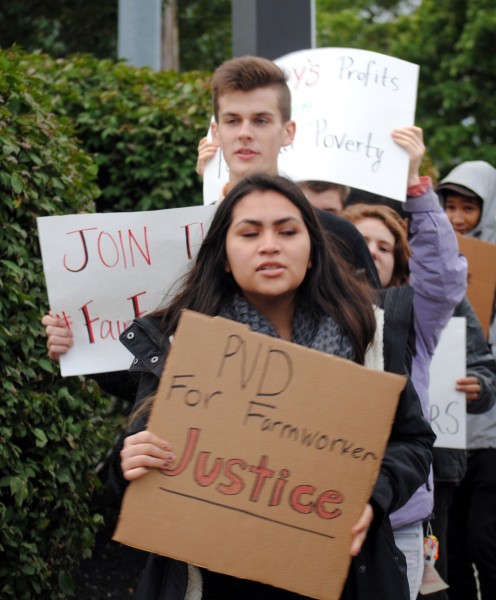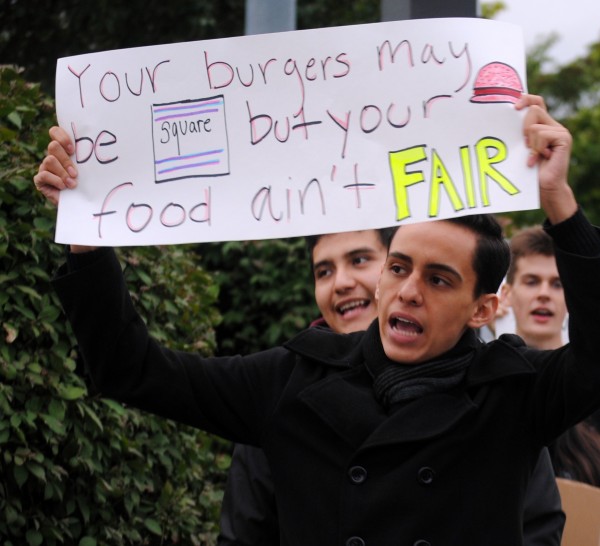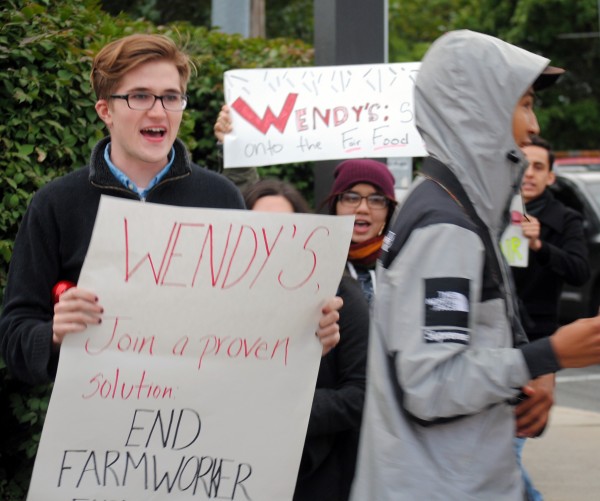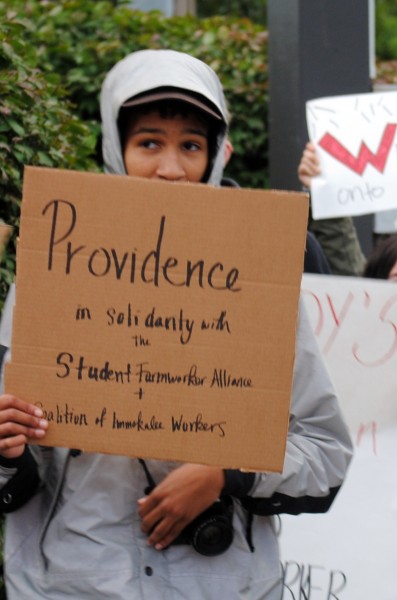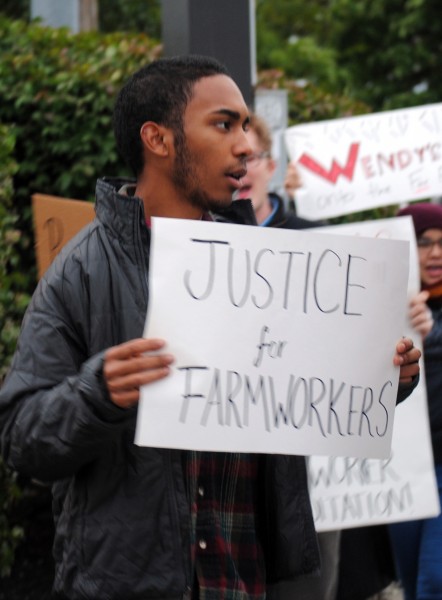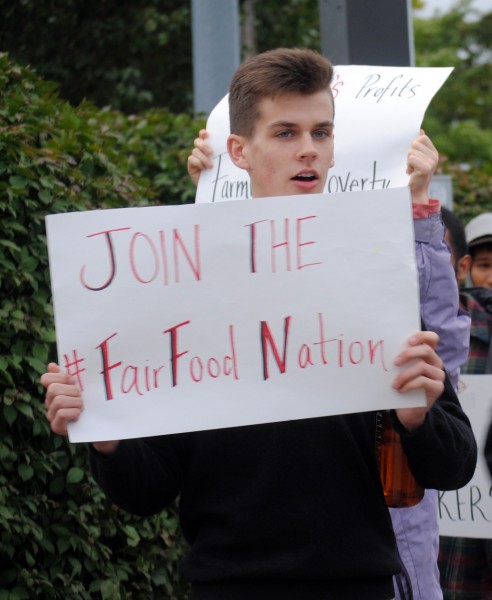 Brown students, Fuerza Laboral protest Wendy's over treatment of farmworkers

,