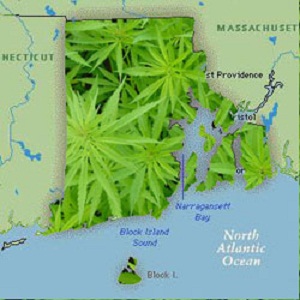 Allan Fung is the only candidate for governor in Rhode Island who openly opposes legalizing pot, and Angel Taveras is the "is the least open to marijuana regulation" among Democratic candidates, according to the Marijuana Policy Project.
The national group that lobbies states to legalize, tax and regulate marijuana sent an email to supporters today with its assessment of where the gubernatorial candidates stand on cannabis policy.
"Next year, the legislature will continue discussing whether Rhode Island should replace marijuana prohibition with sensible regulations, so it is important to know how the candidates for governor view the issue," said the email.
MPP has lobbied hard in Rhode Island in recent years as many believe the Ocean State could be the first state east of the Mississippi to legalize marijuana, and some speculate RI could become the third overall state after Colorado and Washington, though there are voter referendums to legalize in Oregon and Alaska this year.
Here's MPP's assessment of the Democratic primary:
Democratic primary gubernatorial candidates: When asked in March, all three major candidates — Gina Raimondo, Angel Taveras, and Clay Pell — indicated that they are monitoring the effects of regulation and taxation in Colorado and Washington. However, all indications are that Taveras is the least open to marijuana regulation — he stated that he is "not currently supportive of legalization." This is not too surprising considering Taveras has received public support from prominent marijuana prohibitionist and former Congressman Patrick Kennedy.
And the Republican field:
Republican primary gubernatorial candidates: On the Republican side of the coin, Ken Block has said he will withhold judgment until he can "see the results in Colorado and Washington." His opponent, Allan Fung, not only opposes "the legalization of marijuana for recreational use," but also makes no mention of even being interested in results from Colorado and Washington.