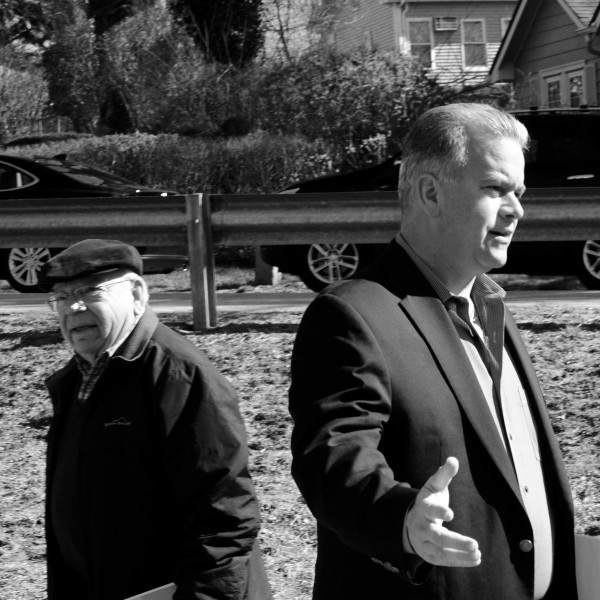 As the results of last Tuesday's primary show, RI Speaker of the House Nicholas Mattiello is seriously out of step with Rhode Island voters. Progressives in this state demonstrated the kind of change they want, yet instead of course-correcting, the speaker is doubling down on policies Tuesday's vote clearly rejected.
One key reform Mattiello has his eye on is lowering the estate tax, the tax levied exclusively on dead millionaires. In the ProJo, Mattiello said he is "'hearing from successful folks in Rhode Island pretty regularly lately' that, without assistance, 'they will be forced to leave the state,' adding that he is going to 'work hard to get [this] done in the budget.'"
This isn't a new idea for the Speaker. Back in January, at the 2016 Rhode Island Small Business Economic Summit, Grafton H. "Cap" Wiley IV told Governor Gina Raimondo, Speaker Mattiello and a room full of government officials and small business owners that "it would be great if we had enough revenue to get rid of the estate tax" or if we don't have enough revenue, "look at an increase in the exemption."
"That's something I've got my eye on," said Mattiello.
Here's the problem: Lowering or eliminating the estate tax does nothing for the economy. It doesn't lead to greater entrepreneurship, doesn't create jobs and doesn't put money back into the economy. It's a straight up giveaway to the 1 percent. And lest we forget, the care and comfort of the 1 percent has always been Speaker Mattiello's primary concern. Remember his comment last year that his "well-to-do" neighbors don't see any tax relief?
The suggestion that "successful folks" are being "forced to leave the state" because of the estate tax is frankly idiotic. This economic hokum has been debunked time and again, yet our speaker clings to this lie to justify giving more money to the already rich.
To quote the speaker, "that discussion has to stop."
Let your legislators know that you oppose these tax cuts for the rich. Tell them what their priorities should be. Remind them of the results of Tuesday's primary, and let's start using our newfound progressive political power to effect real, positive change.
Time for progressives to Bern down Mattiello's estate tax reform

,