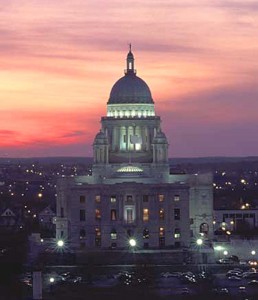 Here's an interesting instance of media bias: a WPRO preview story on a proposal to eliminate the state sales tax was less balanced than an op/ed in the Fall River Herald News written by the bill's sponsor, Jan Malik.
The WPRO report uses an interview between conservative talk show host Matt Allen, a supporter of the proposal, and Mike Stenhouse, the leader of the corporate-backed think tank that initially suggested the idea to explain the legislation. There was no counter perspective in the WPRO, even though no economists support the idea.
Malik's op/ed, on the other hand, did contained balance:
The Rhode Island Center for Freedom and Prosperity has backed the bill, while URI economist Dr. Leonard Lardaro and URI business administration professor Ed Mazze found fault with the idea.
For a little perspective on these three sources of information: Mazze and Lardaro are economists and URI business professors. The Center for Freedom and Prosperity is a corporate-funded political group that gets paid to claim that anything that shrinks government is good for the economy.
So while Malik's op/ed doesn't offer a lot of balance, it's worth noting that it offers more than the local talk radio outlet that bills itself as "the Station of Record."
Bill sponsor Malik more unbiased than WPRO news

,