Rhode Islanders who want to see both the regular and tipped minimum wage increased by the General Assembly this year should take note of those businesses and business associations that oppose raising the wage and consider spending their money at businesses that truly have the best interests of their employees at heart. It's all too easy for business owners to say, "I love my employees." It is harder and more significant for business owners to truly advocate for the economic well being of their employees.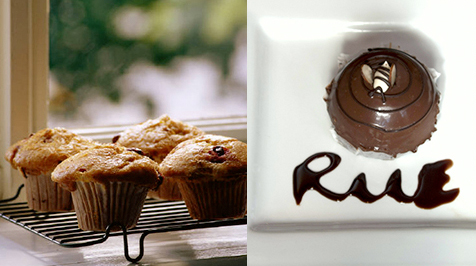 Deborah Norman has owned and operated restaurants in Rhode Island for over 38 years. Currently she owns Rue De L'Espoir on Hope St. and Rue Bis on South St., both in Providence. She has 30 employees between the two restaurants. Norman spoke before the Senate Committee on Labor in support of increasing the tipped minimum wage, an effort opposed by the Rhode Island Hospitality Association and other business lobbying groups.
"While I can only speak for myself and my two restaurants," said Norman, "it's difficult for me to imagine that my experience is so abnormal as to be incomparable to that of many other restaurants in our state."
"An increase in the sub-minimum wage would benefit women, men, families and the economy as a whole," said Norman, "I wanted to reach out personally as a restaurant owner and explain why I am confident that my restaurants could absorb a reasonable rate increase without a negative impact to my business."
Norman agreed that an increase done too quickly and too steeply might have disastrous effects, but an "incremental but significant change" could be dealt with. "For example, if Rhode Island were to raise the tipped minimum wage by $1 per year, for three consecutive years… my restaurants would have no problem adapting." Norman did not think the slight price increase and minor menu "tweaking" she would do to accommodate the change would be noticed by her customers.
"In my opinion," said Norman, "the biggest difference would be that 20,000 workers in our state would have more money in their pockets, putting them in a better position to actually come out and eat in the restaurants they may even work in."
"By legally raising the tipped minimum wage across the board, no single business would have to worry about being at a competitive disadvantage." This is significant, said Norman, because she already pays many of her workers at rates above the tipped minimum wage. She does this because she wants to be fair to her employees, but it puts her restaurant at a competitive disadvantage "because I know that competing restaurants might not act similarly. Raising the sub minimum wage would provide an even playing field."
Business owner: Restaurants can absorb reasonable tipped minimum wage increase

,