This is my third year writing about the Buy Nothing Day Winter Coat Exchange. (here and here) This is also the 19th year of the effort, in which donated coats are given to the people who need them while at the same time challenging the consumerism that plagues us every year on on the day after Thanksgiving, "Black Friday."
The weather this year was virtually Spring-like, which is both worrisome and enjoyable. Set on the lawn of the RI State House in the shadow of the Providence Place Mall, the line of people wanting a new coat stretched to the train station. When I arrived volunteers were still setting up. Among the volunteers I saw Don Rhodes of the RIPTA Riders Alliance and Greg Gerritt, who started this program nearly two decades ago.
Setting up at tables was Recycle Together RI, handing out flyers containing information on how to recycle, and the URI SNAP Outreach Project which "helps low-income individuals and families access the Supplemental Nutrition Assistance Program," what are commonly called food stamps.
Also on hand was Books Are Wings, which was preparing to send every child who attended the event home with a book, as well as a coat.
Though the continuing need for events like this serve as an indictment of our economic and political system, the fact that so many people respond with generosity speaks volumes about our deeper values. This event demonstrates a deep truth about us:
We can do better.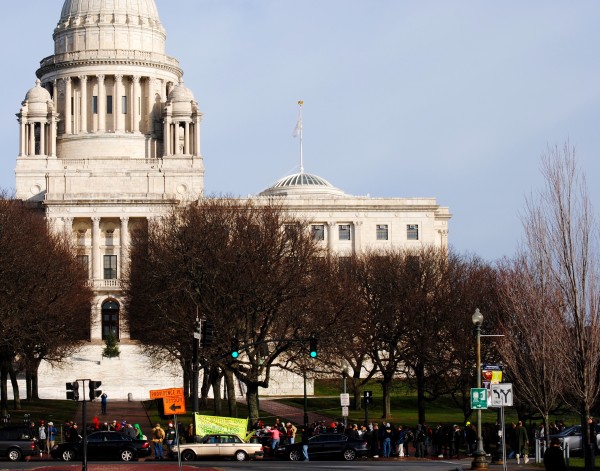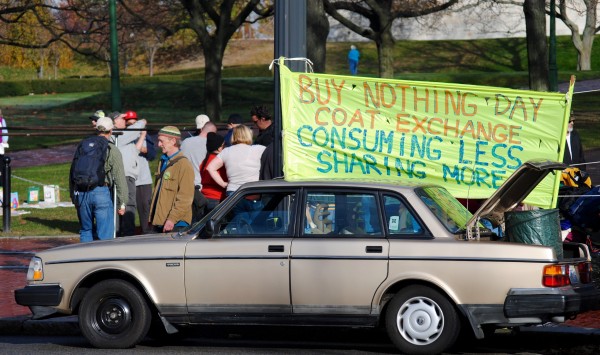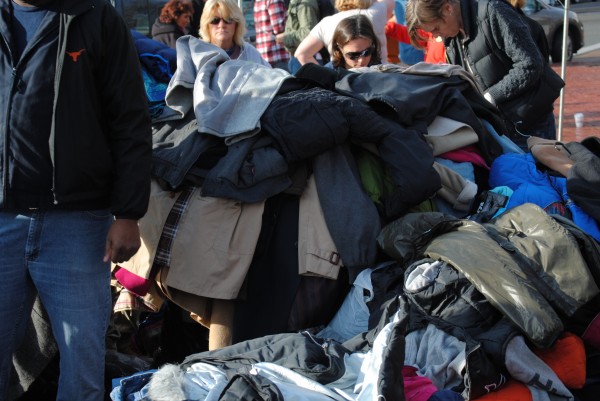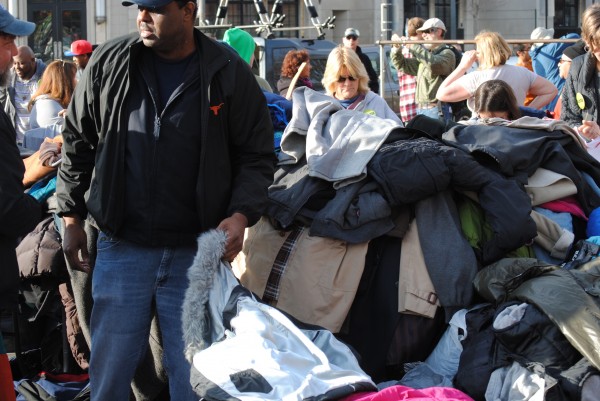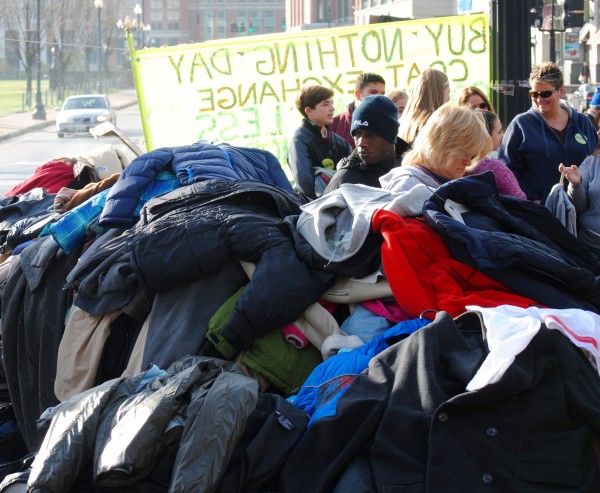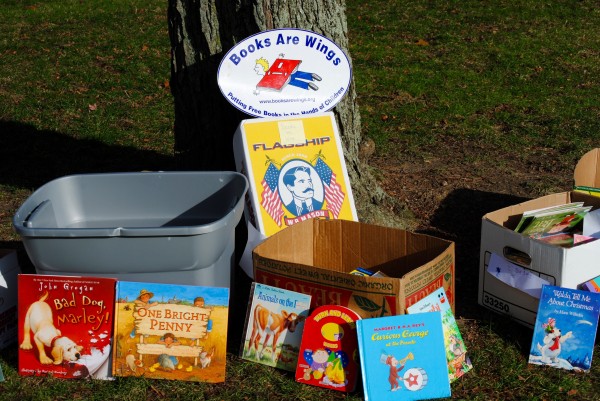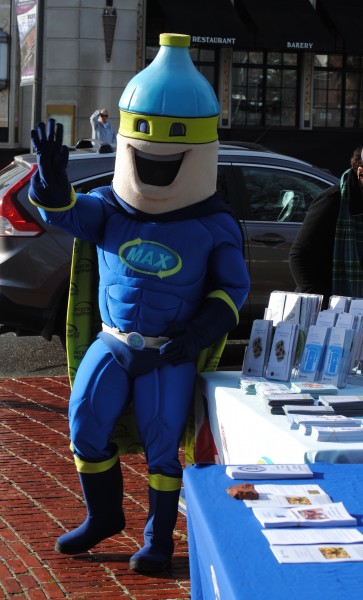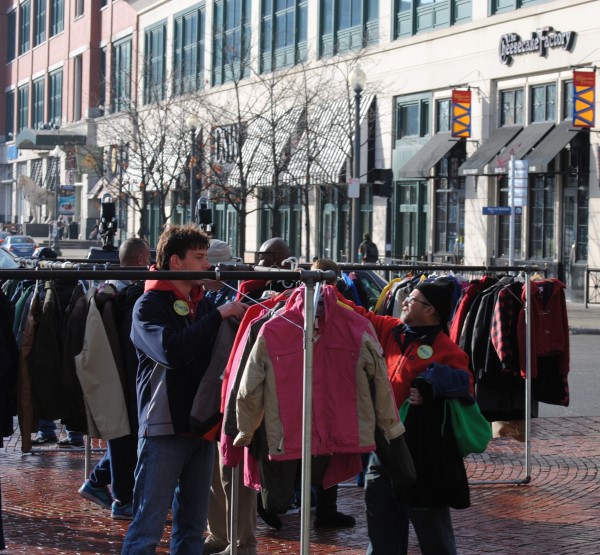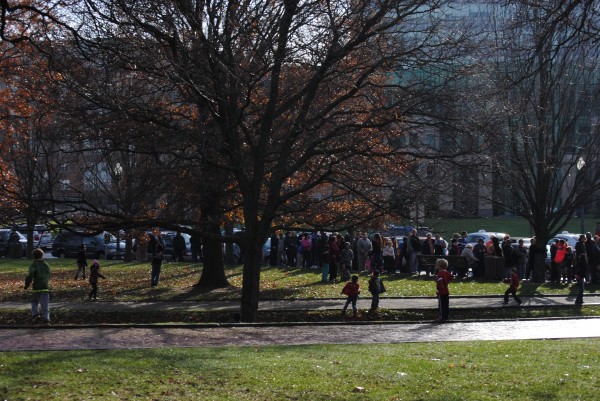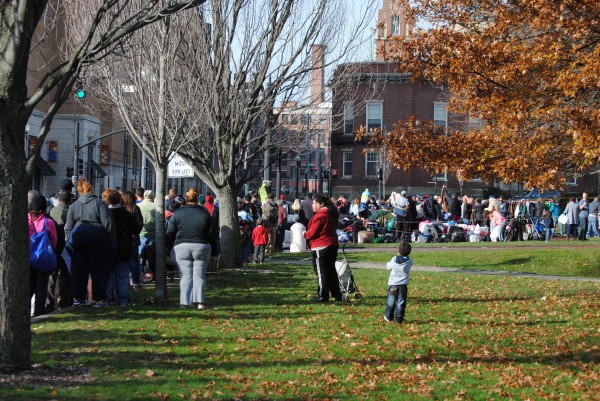 Buy Nothing and Exchange a Winter Coat

,