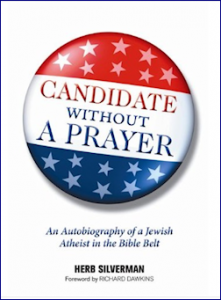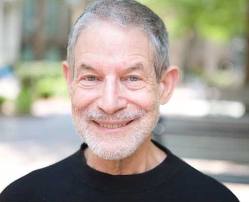 In 1990 Herb Silverman ran for governor and challenged a South Carolina law that prevented atheists from holding public office and won a Supreme Court victory, but not the election. He went on to become a prominent atheist and secular activist, and founded the Secular Coalition of America, "a 501(c)(4) advocacy organization whose purpose is to amplify the diverse and growing voice of the nontheistic community in the United States."
Silverman will be at Books on the Square, 471 Angell St. in Providence at 7:00pm  this evening to talk about his run for governor and his subsequent adventures to promote his book, Candidate Without a Prayer. (Even though I linked the book title to Amazon I suggest showing up and supporting Books on the Square, a fantastic local bookstore). This event was planned in conjunction with the Humanists of Rhode Island.
Silverman is a larger than life personality and a gifted storyteller, so this is sure to be a great event of interest to anyone with an interest in politics and religion and where the two intersect.
Candidate Without a Prayer in Providence Tonight

,