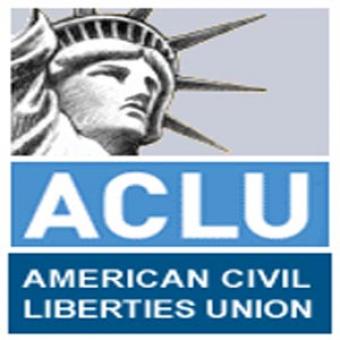 The American Civil Liberties Union of Rhode Island and R.I. Legal Services today applauded a Superior Court decision holding that the Cumberland school district could not charge a student a $700 fee in order to attend summer school to avoid repeating ninth grade. The ruling overturned a 2014 decision issued by former state Department of Education Commissioner Deborah Gist that, at the time, was denounced by educational advocacy groups as undermining decades of precedent guaranteeing a free and equal public education to all children in the state.
Then-Commissioner Gist had agreed with the school district's argument that it could charge the fees because summer school did not constitute a core element of education as defined by the state's Basic Education Plan. However, in a 25-page ruling issued yesterday, Superior Court Judge William Carnes, Jr. rejected that argument. The judge stated that "not only is there no statutory authority for the collection of fees for summer school, but also the charging of such a fee is contrary to the spirit of the school system itself—which is to provide a free public education to all students."
The judge pointed out:
In the instant matter, [the student] was given a choice: recover his required credits through additional instruction during the summer, or recover them by repeating the ninth grade. Assuming that instead of attending summer school, he had opted to repeat the ninth grade, it is beyond dispute that the school could not have charged him tuition for that additional year of schooling. Instead, however, [the student] opted to recover his required credits by attending summer school and, in doing so, he was charged a fee for his attendance. The fact that one option would have been free and the other option incurred a fee necessarily leads to an absurd result."
The ACLU, RI Legal Services and other groups were deeply concerned about the precedent the Gist decision would have set had it been upheld. Prior to her decision, the Department of Education, citing the importance of a free public education, had for decades routinely invalidated attempts to levy any fees on student programming as varied as night classes, after-school activities, interscholastic sports and Advanced Placement classes.
Susan Giannini, the mother who brought the lawsuit on behalf of her son, said today: "It was a real financial hardship for me to send my son to summer school, but we had no real choice because he probably would have dropped out otherwise. I feel for other families in a similar situation whose children are at risk of dropping out. This decision will help families that can't afford to pay fees have equal access to an education."
R.I. Legal Services attorney Veronika Kot, who represented Ms. Giannini in the lawsuit resulting in yesterday's decision, said today: "This ruling is in keeping with Rhode Island's longstanding commitment to equity in education. For over a century our state has prohibited fees for student programming and services due to their discriminatory impact on educational opportunities for lower income families. The Court's decision reaffirms this commitment to a free and equal system of public education for all students."
Steven Brown, executive director of the ACLU of Rhode Island, added: "If former Commissioner Gist's decision had been upheld, it would have institutionalized a two-tiered educational system, offering enhanced educational opportunities for those who could pay for them and inferior ones for those who could not. Nothing could have been more damaging to the fundamental notion that our children deserve a free public education."
The court ruling can be found on the ACLU of RI's website here.