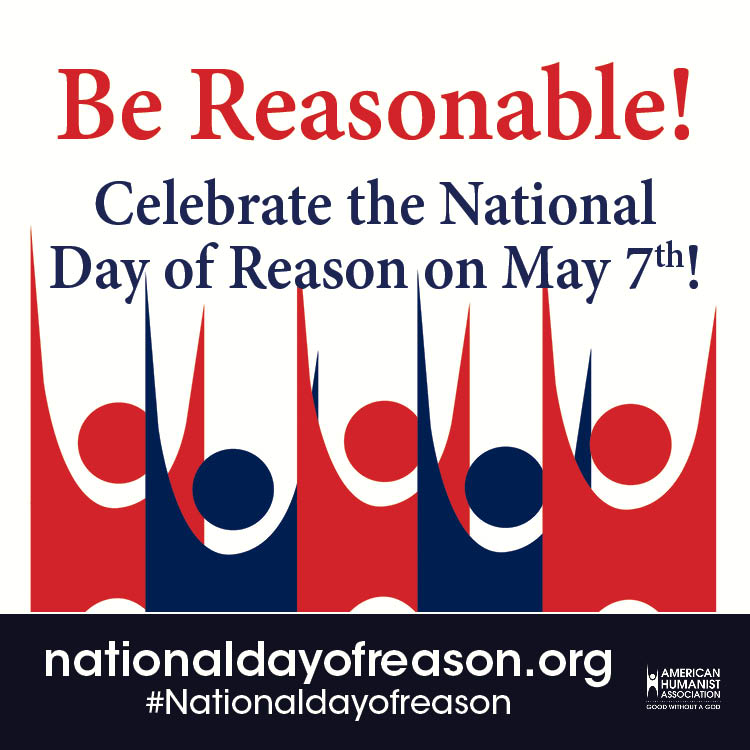 Connecticut Governor Dannel Malloy is a bit of an enigma. A progressive on issues like taxation, LGBTQ rights, gun control, marijuana reform and labor, he nevertheless has disappointed his secular constituents over his refusal to issue a Day of Reason or Darwin Day proclamation despite repeated requests.
The National Day of Reason is held every year on the same day as the the National Day of Prayer. The goal is to celebrate reason, an inclusive concept everyone can get behind, as opposed to prayer, which caters to the religious only. The Day of Reason also calls attention to the dangers of mixing church and state, dangers the National Day of Prayer epitomizes.
Darwin Day, celebrated on or around February 12 each year, marks the legacy and insight of Charles Darwin, whose theory of evolution was so important to our understanding of science and our place in the universe.
Last year the Connecticut Coalition of Reason petitioned Governor Malloy to declare May 7, 2015 a Day of Reason, but the petition was denied without explanation. Malloy is expected to reject this year's petition to declare May 5, 2016 a Day of Reason because the policy of the Governor's office is to "reject all proclamation requests out of hand if the same request was rejected in the prior year" says Patrick McCann, who prepared both petitions.
McCann is the President of the Hartford Area Humanists and the co-chair of the Connecticut Coalition of Reason. He wants the Governor to issue a proclamation "to recognize that Connecticut has a very large and thriving secular community.
"In fact," says McCann, "a very recent Gallup poll shows that Connecticut is one of the least religious states in the country with 39 percent of respondents indicating that they were non-religious."
When McCann later found out that Governor Malloy had signed a Day of Prayer proclamation at the behest of some religious constituents, he was furious. "By issuing a Day of Prayer proclamation and rejecting our Day of Reason proclamation request, the Governor is sending a very strong signal that he favors one segment of the population over another. I for one find that unacceptable."
Last year Malloy's office also rejected a petition to declare February 12 "Darwin Day" because it was submitted late. This year the petition was submitted on time, but Malloy rejected this one too without any consideration of the content.
Calls and emails to the Governor's office seeking an explanation for the rejections have gone unanswered, forcing McCann to file a Freedom of Information Act (FOIA) request last year. Although the reasons for the rejection of the proclamations were not available, the information obtained through the FOIA was telling.
According to McCann, "The Connecticut Governor's office received 675 proclamation requests between January 1, 2015 and April 10, 2015. Of these, 601 were granted. Of the 11 percent that were rejected it is likely that some percentage were rejected for technical reasons e.g., falling outside the required time frame. The remainder must have gotten rejected for content. Since our request had complied with all the guidelines, it must have been rejected solely on content."
"Non-theistic constituents like Mr. McCann have contemporary grounds on which they can base their concern," added Dr. Jason Heap, executive director of the United Coalition of Reason, headquartered in Washington, DC. "If it is true that the reason for rejecting the Darwin Day proclamation was due to its being rejected last year, then it is understandable that non-theistic voters might feel as if their concerns and inspirations are second-class. Recognizing Darwin Day doesn't glorify a court decision that determined that "intelligent design" as another form of creationism was unconstitutional and therefore had no place in our nation's public-funded schools. Darwin Day does not mock religious thought such as concept of special creation or the removal of a deity's responsibility for natural suffering. Rather, it is a recognition of a key figure in modern scientific inquiry–an inquiry that all humans benefit from, regardless of their sincerely-held beliefs."
Heap also added his concerns for the potential rejection out of hand of McCann's National Day of Reason proclamation. "It doesn't take a theological scholar to understand that the National Day of Prayer's task force has only one sincerely-held belief community in mind. Their website does not hide their mission to "…represent[s] a Judeo-Christian expression of the national observance, based on our understanding that this country was birthed in prayer and in reverence for the God of the Bible," and that their supporting materials on the website is used as a tool for Christian evangelism. For Gov. Malloy to deny a National Day of Reason proclamation but find it necessary to create a Day of Prayer proclamation excludes non-theists in Connecticut as well as every other sincerely-held belief group that does not hold similar theological views to the National Day of Prayer Task Force. We are seeing how divisive sectarian prayer has become in our government buildings with rabbis being escorted from the premises after she exercised her free speech to claim the prayer as offensive, or using political processes to block the Satanic Temple from delivering their own Constitutionally-protected expression. It is in such current situations that I invoke the memory of Roger Williams, the founder of Rhode Island colony, who wrote in The Bloudy Tenet of Persecution: "All civil states with their officers of justice in their respective constitutions and administrations are proved essentially civil, and therefore not judges, governors, or defenders of the spiritual or Christian state and worship".
Absent an explanation, Governor Malloy's repeated rejection of his secular constituent's concerns smacks of bigotry and preference. Fortunately, other elected officials in Connecticut have been far more supportive. Connecticut Senators Richard Blumenthal and Chris Murphy sponsored and co-sponsored the Darwin Day resolution in the Senate and Representatives Jim Himes and Elizabeth Esty have sponsored and co-sponsored the Darwin Day resolution in the House. Rep Himes has sponsored the Darwin Day bill three times and has met with members of the Secular Coalition of Connecticut. Senator Blumenthal and his wife attended this year's Darwin Day Bash held at the Norwalk Inn and Conference Center.
CT Governor Malloy's baffling rejection of secular constituents

,