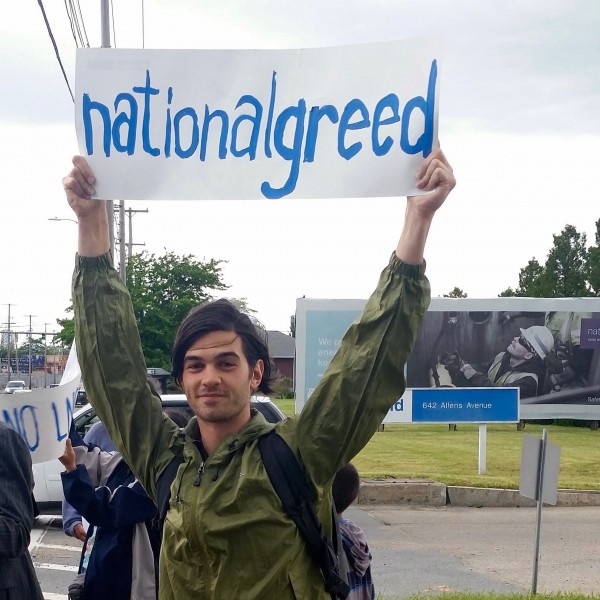 A demonstration to bring attention to the $100 million fracked, liquefied natural gas compressor station National Grid is trying to build in South Providence was held outside the company's location at the corner of Allens Ave and Terminal Rd Wednesday afternoon. The demonstration was a joint effort of the FANG Collective, Environmental Justice League of RI (EJLRI), area residents and other community and environmental organizations.
The organizers see the expansion of chemical industries in this area of South Providence as "a clear example of environmental racism as all 11 of the EPA's identified toxic polluters in Providence are already in this zip code, which is predominantly low-income people of color."
The impact and dangers of this project have been outlined by the EJLRI in detail here in a series of articles. The demonstrators have a Twitter hashtag: #NOLNGinPVD
There was a heavy police presence in the area, including a "prisoner transport van and numerous police cars. This was in addition to whatever private security National Grid employs. The heavy policing of local environmentalists and activists has been an ongoing issue in South Providence.
The dirt and soil all along this are near the port and along the bay may be contaminated with some pretty bad chemicals. When digging into that dirt, the soil needs to be tested and precautions, such as covering piles of dirt with large tarps to prevent the contaminated soil from blowing away and contaminating the air, water or nearby, previously uncontaminated areas. So it was with some surprise that I note the large piles of dirt behind the fence at National Grid, created during building project and uncovered by tarps.
Edit: David Graves, spokesperson for National Grid explains: "The soil you're referring to is the extra dirt that is taken from the ground during gas main replacement. Because of the space taken up by the new mains and the pavement, there is always a certain amount that won't fit back into the excavation. It's brought to the Allens Ave. property, sifted and kept on site for future use."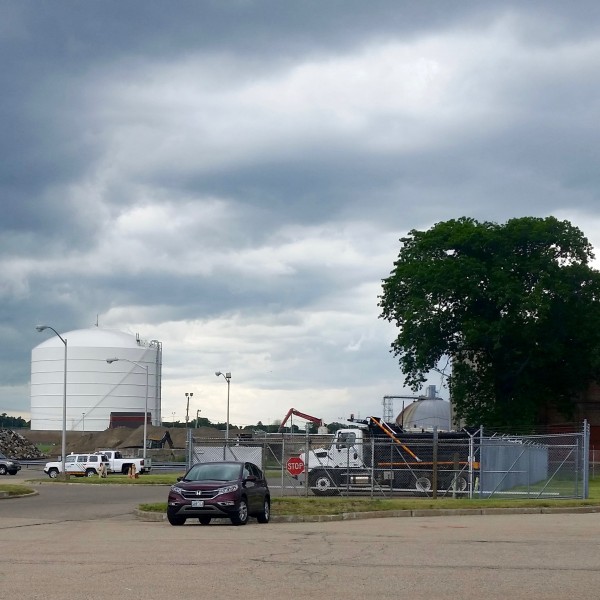 I did learn a fun game. Standing with the demonstrators and taking pictures on Allens Ave, I noticed that some of them were taking pictures of passing chemical trucks, like this one: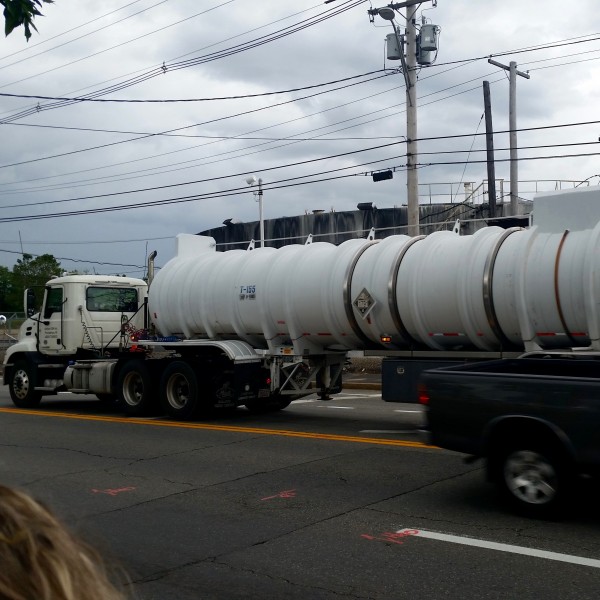 By noting the number on the DOT Hazard Class sign, and looking up the chemical on your cell phone, you can learn exactly how you would suffer and die were that truck ever to be in an accident too close to you. For instance, the truck above has a DOT Hazard Class 1791: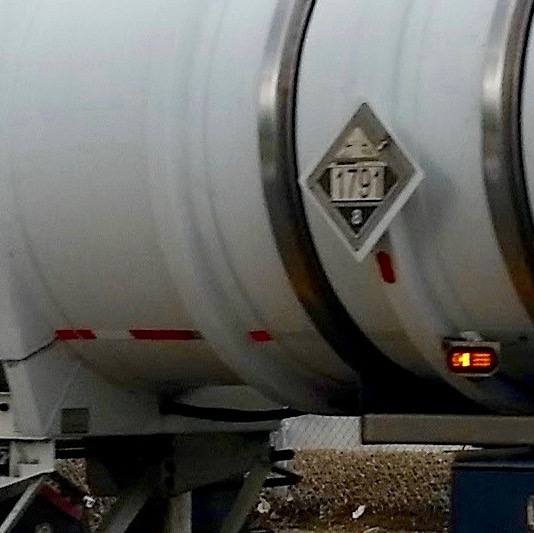 ACUTE TOXICITY – Danger Corrosive
INGESTION-
Ingestion of a few ounces can cause corrosion of mucous membranes, swelling of the throat, perforation of the esophagus and stomach, vomiting, colitis, and circulatory collapse. May lead to convulsions, coma or death
EYE / SKIN-
Liquid contact can produce irritations of the skin with blistering. Direct contact with eyes may cause redness, pain and in the case of concentrated Hypochlorite ( 20% by volume), permanent damage.
INHALATION-
Inhalation of mist or fumes can cause bronchial irritation, cough, difficult breathing, inflammation of the mouth, nausea, and in severe exposures, pulmonary edema. Material has odor of chlorine.
Fun, right?
Try it yourself.  Here's a truck carrying
DOT Hazard Class
1824: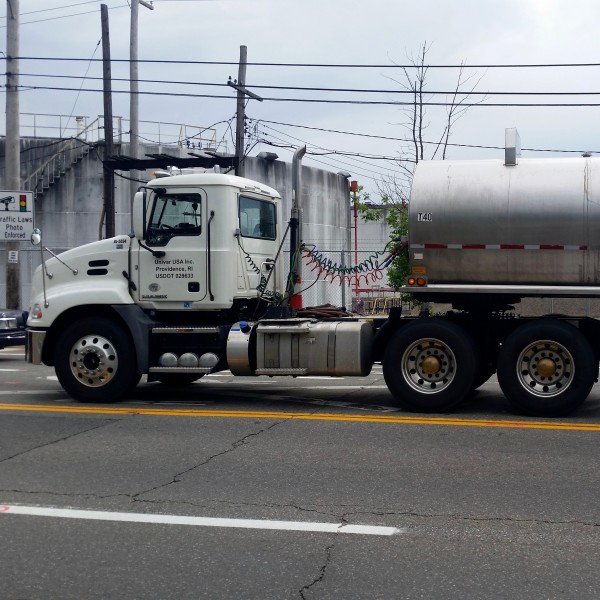 Here's the least dangerous truck with a
DOT Hazard Class
sign that rumbled past in a ten minute period, 3257.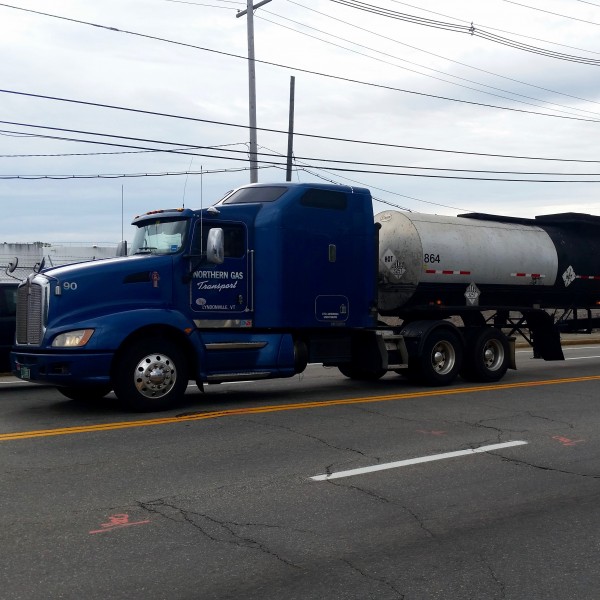 I took these three pictures within ten minutes of each other. At least 20 such trucks pass by every hour.
This is what environmentalists mean when they talk about sacrifice zones. Trucks like these never trundle through neighborhoods on the East Side or East Greenwich. Yet this part of Providence is a neighborhood, with nearby hospitals, schools, businesses and homes.
People live here.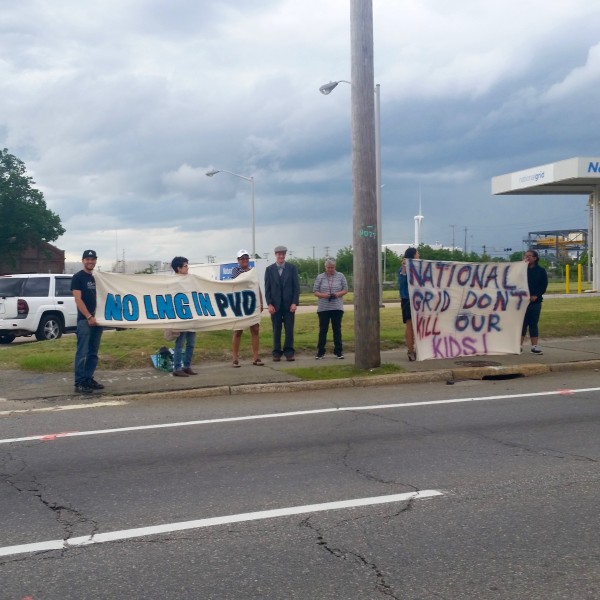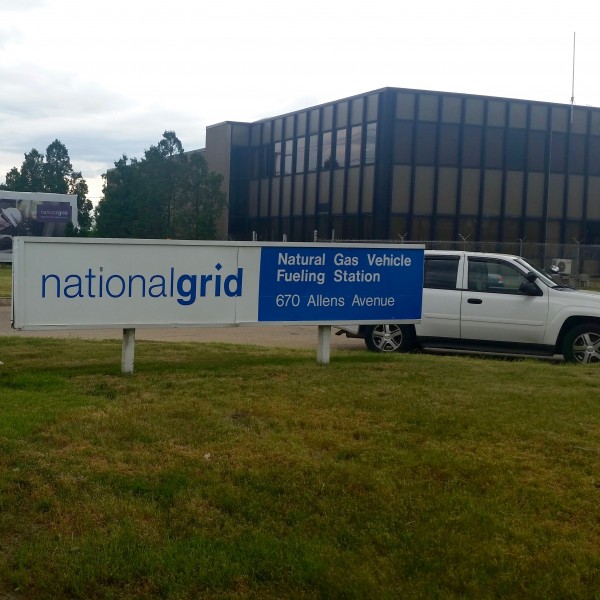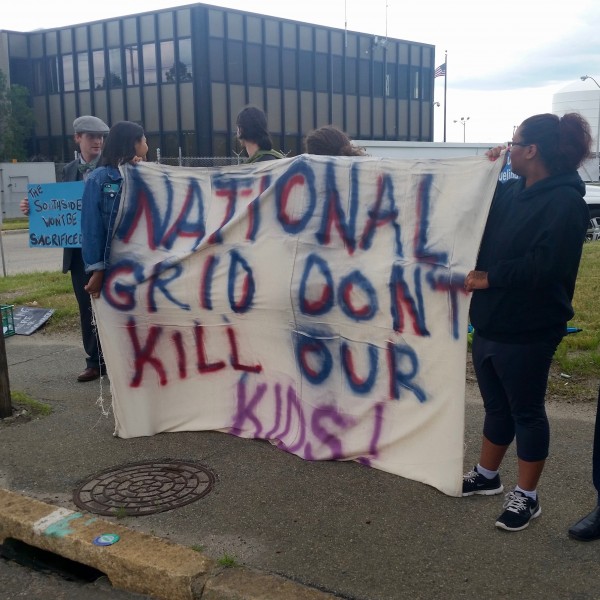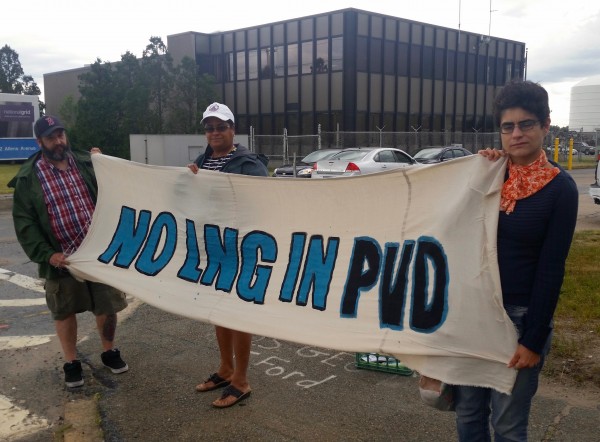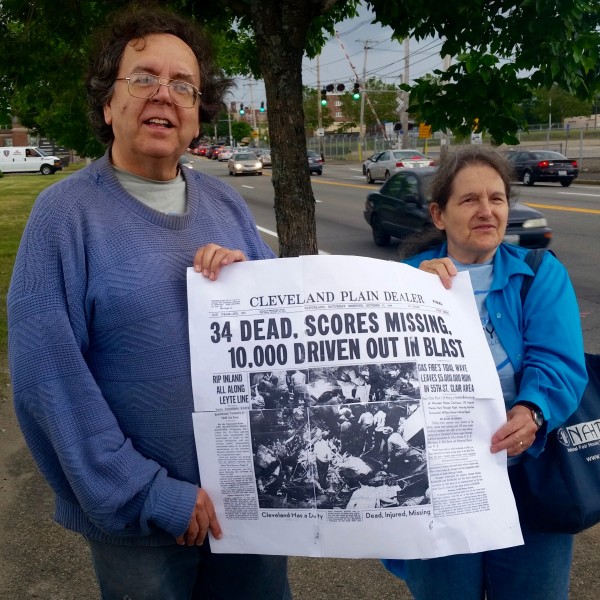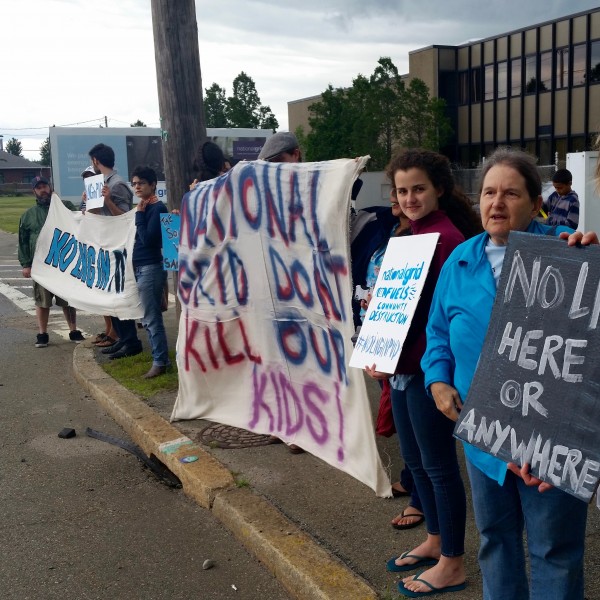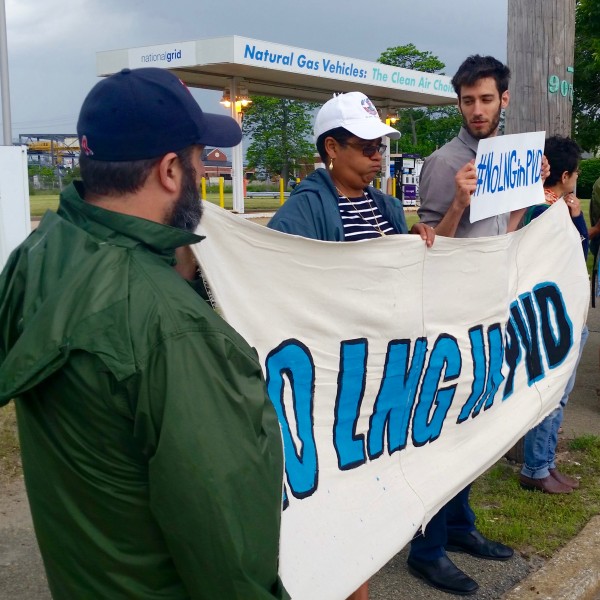 Demonstrators tell National Grid: #NOLNGinPVD

,