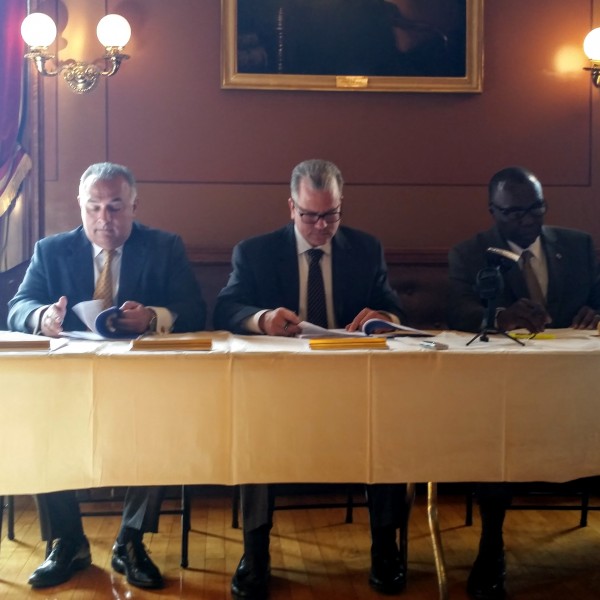 Many worthwhile organizations doing important work found out that they had lost their grants when the budget was unveiled. Among those is Youth Pride Inc. (YPI). Having lost their Community Service Grant, the group now faces a $50 thousand shortfall. YPI is the only group in Rhode Island that specifically serves the needs of LGBTQ youth in the state.
YPI has sent an email to supporters, asking them to contact their legislators in the hope of having these funds restored.
We are asking our supporters to let the state know how valuable and important Youth Pride Inc.'s work with LGBTQQ youth is to our state and community. Let them know we are the only organization providing support and advocacy for LGBTQ youth in the state! Let them know that these youth need our organization!

"Please reach out to the Speaker of the House and Senate President immediately in support of YPI and the vital work that we do for LGBTQQ youth in Rhode Island TODAY. The Senate President can be contacted at: 401-222-6655 and the Speaker of the House can be reached at: 401-222-2466. Please reach out to your Representative as well."
At yesterday's House Budget briefing, I asked Speaker Nicholas Mattiello about the cuts to the program. He said that YPI serves a "very worthwhile purpose" but added, "Those services, needs, potentially are being serviced elsewhere."
In the case of YPI, the Speaker said that he had heard the suggestion that, "guidance counselors in the school are in fact providing [these services]. Not specifically [for LGBTQ youth] but it's something that is being addressed through other means."
Given the range of services and programs YPI provides that specifically cater to the needs of LGBTQ youth in Rhode Island, it's unlikely that guidance counselors are filling that need or have the time and ability to do so. That said, Mattiello, added towards the end of his statements, "We'll take a look at [YPI] and we'll see if it's unique enough to fund."
Representative Joseph Almeida entered the Budget Briefing late and asked about other worthwhile groups that have been denied funding, including the Opportunities Industrialization Center (OIC) which has provided employment training and placement opportunities since 2010 and the Institute for the Study and Practice of Nonviolence which works to reduce homicides and support victims of violence.
"It's like all the poor people got cut, cut, cut," said Almeida, who said afterwards that he was speaking from his heart, "Can't you take money from Crossroads and give to people who really need it teaching peace in the streets and teaching people how to get jobs? I mean Crossraods? What? What do they do?"
Crossroads RI received $300,000 in the budget.
Speaker explains reasoning behind Youth Pride RI funding cuts

,