House Majority Leader John DeSimone is also a lawyer and one of his clients is Chung Cho, a restaurant owner who was fined for wage theft in Connecticut and, more recently, faces a lawsuit for allegedly stealing wages from his employees at Gourmet Heaven in downtown Providence.
"Defendants are without sufficient knowledge or information to admit or deny that plaintiffs were employed by Gourmet Heaven," wrote DeSimone in a court filing on behalf of Cho.
Cho is facing a lawsuit from eight workers in Rhode Island for unpaid wages in violation of the minimum wage and overtime provisions of the federal Fair Labor Standards Act and the Rhode Island Minimum Wage Act. The eight workers are being represented by Robert McCreanor and Marissa Janton of the RI Center for Justice. Gourmet Heaven, which Cho recently sold, has been the center of several public demonstrations.
In Connecticut, Cho was charged with "42 felony and misdemeanor counts of wage theft, larceny, and defrauding immigrant workers after a 2013 Connecticut Department of Labor investigation found that Cho owed over $218,000 in unpaid wages" to two dozen restaurant employees, according to a court filing.
The Center for Justice initially filed its lawsuit in February, 2015, after "several requests for extension of the deadline for filing responsive pleadings". DeSimone filed Cho's legal response to the Rhode Island lawsuit on May 11, 2015. About a week later, on May 20, 2015, Cho sold Gourmet Heaven to GSP Corp for half a million dollars. At least some of the transactional paperwork for this sale was prepared by DeSimone.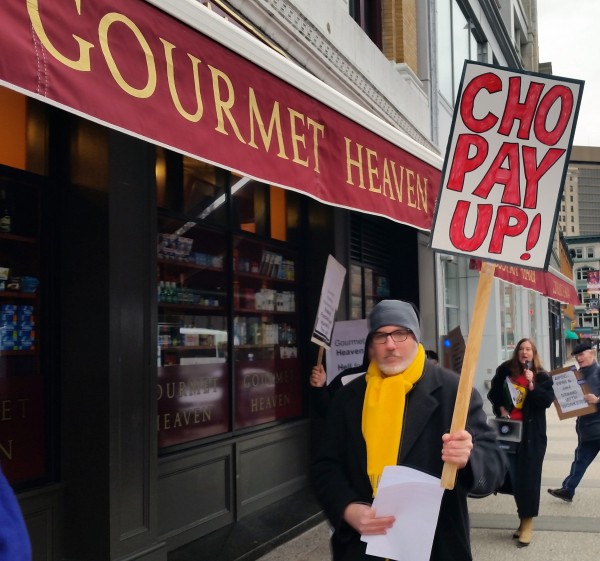 GSP Corp had come into existence about a month earlier, on April 9, "listing 173
Weybosset Street … as its address and Dae Hyun Yoo as its registered agent," according to the lawsuit. Gourmet Heaven was incorporated at this address, which is also where the restaurant is located. "Dae Hyun Yoo (aka David Yoo) is the Chief Executive Officer of B.C.S. International Corporation (B.C.S.), a wholesale food supply company," according to the filing. "While operating Gourmet Heaven, LLC, Defendant Chung Cho regularly ordered inventory from B.C.S. and two of its subsidiaries, Hyun Dai International Food Corp and New York Cheese Corp."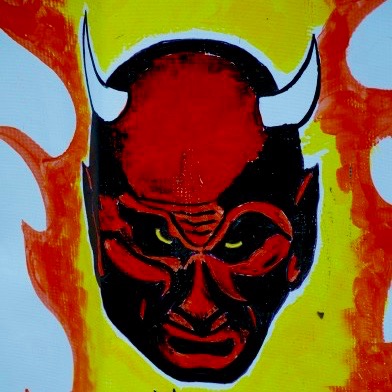 After the sale was finalized on September 14, "$225,389.11 of the $500,000 purchase price was paid directly to B.C.S., Hyun Dai International Food Corp, and New York Cheese Corp, purportedly to satisfy existing debts." In the closing statement, Chung Cho is listed as receiving only "$1,620.78 from the $500,000 purchase price" after other debts were settled.
In response to this "sale" (quotation marks are included in the complaint) the Center for Justice amended its complaint to include GSP Corp as a defendant., believing the "sale" is merely an attempt to evade liability. GSP Corp hired Brian LaPlante and Michael J Jacobs as lawyers and have moved to have the complaint against them dismissed. A judge will hear the motion on September 20.
Selling the business and pleading poverty to avoid responsibility seems to be Cho's signature move. One month after he was arrested in Connecticut, he sold his Connecticut Gourmet Heaven stores to Good Nature Café Inc, which was incorporated the previous October.
After selling his Connecticut stores, "on September 30, 2015 Defendant Chung Cho filed for personal bankruptcy in Connecticut," says the complaint, "In December of 2015 Defendant Chung Cho testified at a hearing in Connecticut that he has no assets, contradicting a previous sworn statement that he possessed between $1 million and $10 million in assets."
Back in Providence, on September 16, 2015, GSP Corp took over operation of the store located at 173 Weybosset Street, and renamed it Serendipity Gourmet. "The store continues operation at the same address, with many of the same employees, and sells the same products. The signage on the store uses the same font and colors, and the word 'Gourmet' still appears in the name. Signs on the exterior of the store proclaimed that it was 'under new management.'"
In March of this year, GSP Corp applied for a new food dispenser and holiday sales license with the Providence Board of Licenses for their newly minted Serendipity Gourmet. The board's attorney is Louis DeSimone, Representative John DeSimone's cousin.
Voters should know when the people we elect to represent us also defend the monsters who oppress us. Anybody being sued deserves legal representation, but using slick legal moves to avoid paying workers their earned wages is simply gross.
DeSimone is facing a challenge to his House seat from Marcia Ranglin-Vassell.
DeSimone did not respond to requests for comment.
Leader DeSimone's legal skills help wage thief

,