Browse:
Home
/
Robert McCreanor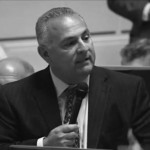 By Steve Ahlquist on August 15, 2016
Voters should know when the people we elect to represent us also defend the monsters who oppress us. Anybody being sued deserves legal representation, but using slick legal moves to avoid paying workers their earned wages is simply gross.
Posted in Civil Rights, Class Warfare, Corporate Greed, Criminal Justice, Inequality, Labor, News, Providence, Rhode Island, State House | Tagged Chung Cho, fair labor standards act, Gourmet Heaven, John DeSimone, Marcia Ranglin-Vassell, Marissa Janton, RI Center for Justice, Robert McCreanor | 1 Response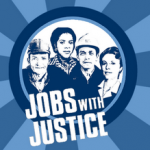 By Mike Araujo on June 23, 2016
"While more work needs to be done to address the growing problem of wage theft, this bill provides an important tool for Rhode Island workers," says Robert McCreanor, executive director of the Rhode Island Center for Justice.
Posted in Activism, Featured, Labor, News, Poverty, Rhode Island, State House | Tagged Economic Progress Institute, Flor Salazar, fuerza laboral, General Assembly, Jeremy Rix, Rhode Island Center for Justice, Rhode Island Jobs with Justice, RI Department of Labor and Training, Robert McCreanor, Scott Jensen, wage theft | Leave a response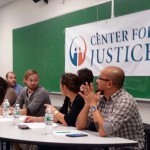 By Steve Ahlquist on October 28, 2015
What became clear over the next ninety minutes is that lawyering works in support of community organizing, not the other way around. What this means is that lawyers interested in social justice work need to "find the legal work that can support the organizers," according to Shannah Kurland, a community lawyer and Soros Justice Fellow at PrYSM.
Posted in Activism, Civil Rights, Class Warfare, Criminal Justice, Events, Featured, Housing, Immigration, Poverty, Providence, Race & Racism, Rhode Island, Youth | Tagged Community Safety Act, DARE, Direct Action for Rights and Equity, fuerza laboral, George Wiley Center, just cause, Providence Youth Student Movement, PrYSM, RI Center for Justice, Robert McCreanor, Sarath Suong, Shannah Kurland, Tenant and Homeowner Association | Leave a response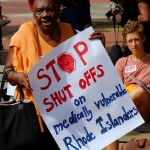 By Steve Ahlquist on September 30, 2015
National Grid and the Rhode Island Division of Public Utilities and Carriers are being sued for turning off the electricity of seriously ill and disabled consumers, putting profits before people's lives and in violation of Rhode Island state law. The George Wiley Center and the RI Center for Justice have been working together since May […]
Posted in Activism, Class Warfare, Corporate Greed, Energy, Featured, Photos, Poverty, Rhode Island, Video | Tagged Camilo Viveiros, George Wiley Center, national grid, Rhode Island Center for Justice, Robert McCreanor | 7 Responses