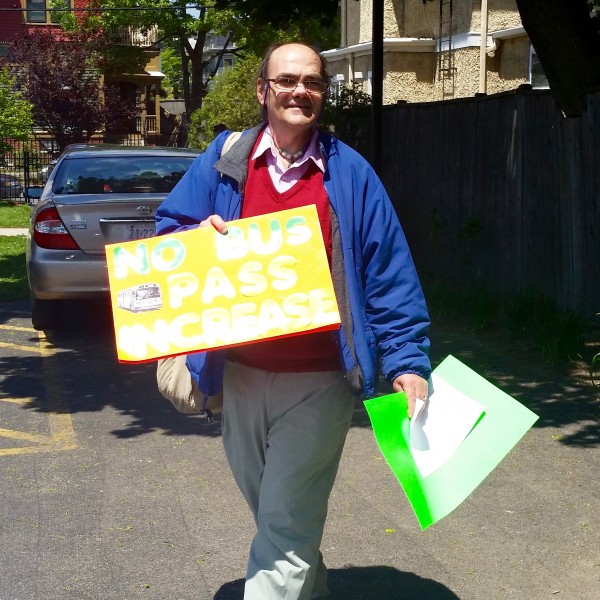 Red Bandana Award winner Artermis Moonhawk lead a group of homeless, elderly and disabled people and allies carrying signs demanding that RIPTA re-institute the no-fare bus pass system. The protesters marched from McAuley House on Elmwood Avenue to the RIPTA Board of Director's meeting on Melrose Street Monday afternoon. After the quarter mile walk the marchers were told that the board room was filled to capacity and that many people, including the elderly and disabled, might have to wait in the hallway for their turn to participate in the public comment portion of the meeting.
Peering into the room, one woman pointed out that there were still empty seats inside the meeting room. When told that the room's occupancy had been reached at 40 people, she asked why there were more than 40 chairs then. No answer was immediately provided.
At issue is Rhode Island Public Transportation Authority's decision, per last year's General Assembly budget, to do away with free bus fare for the elderly, disabled and homeless, and instead institute a 50 cent charge. While it is true that RIPTA's free bus fare is generous, as Randall Rose testified before the House Finance committee, "We don't have to be ashamed of who we are in Rhode Island. We don't have to be ashamed that we're more generous than other states because we're doing the right thing…"
Even as Rhode Island seeks to do away with no-fare system, the San Francisco Municipal Transportation Agency Board unanimously voted to approve a no-fare system for seniors and disabled. Similar systems exist in communities in Pennsylvania, Illionois, Oregon, Texas and Wisconsin.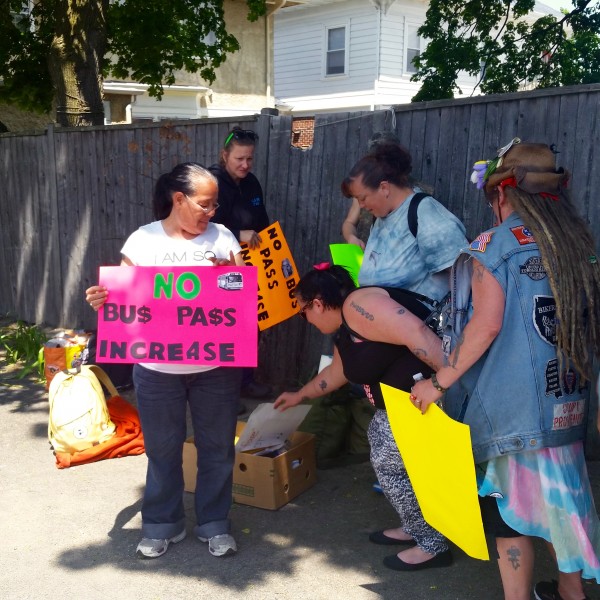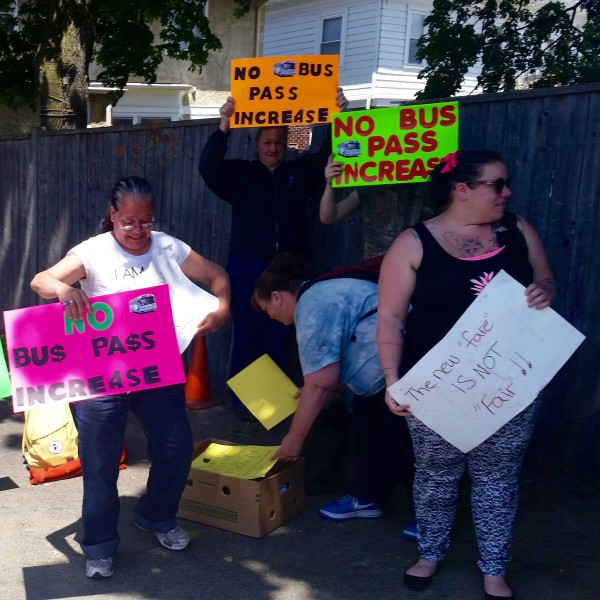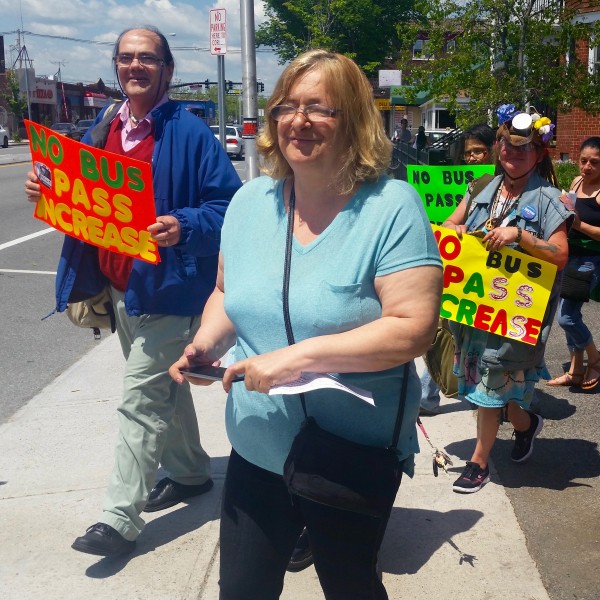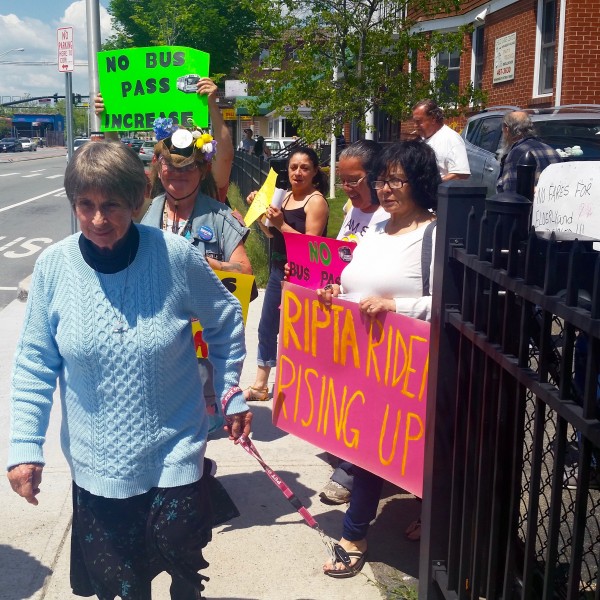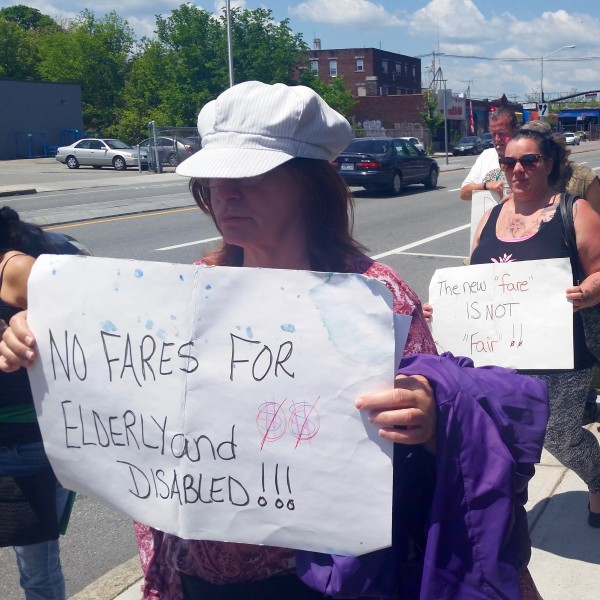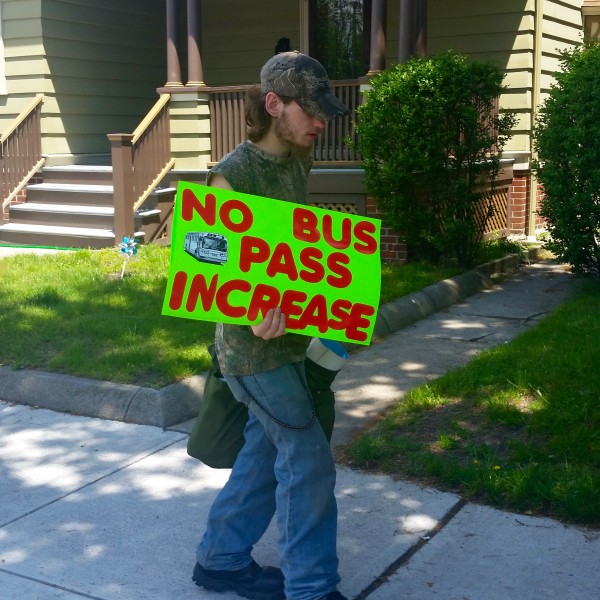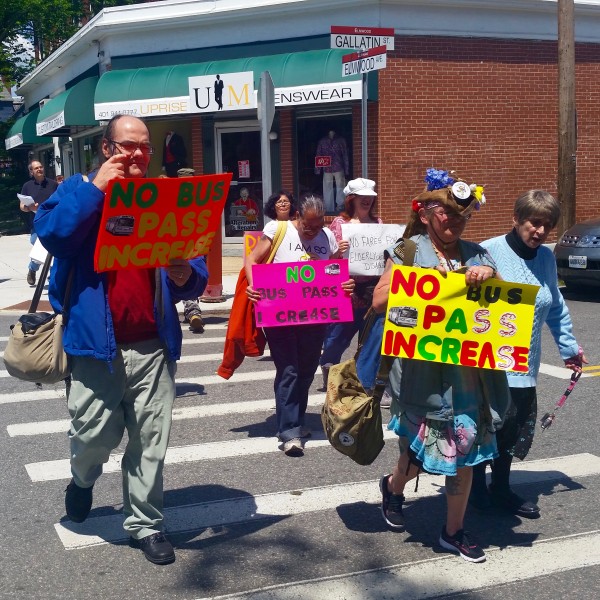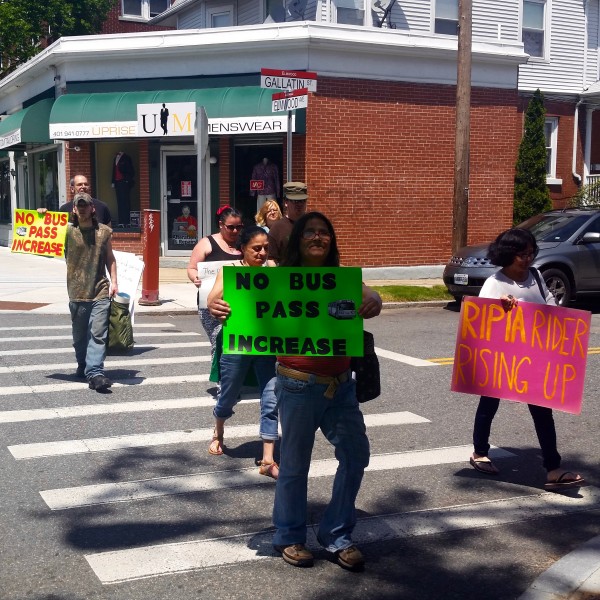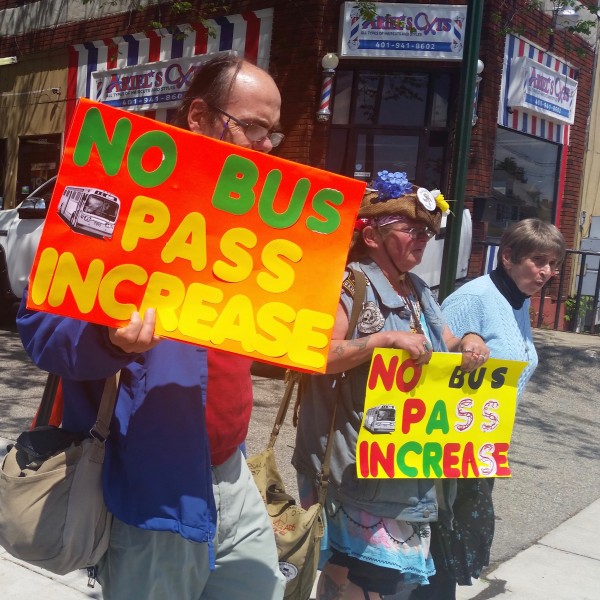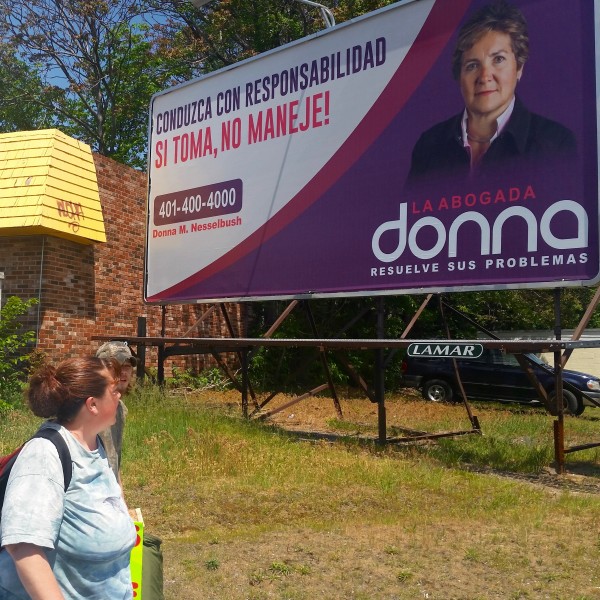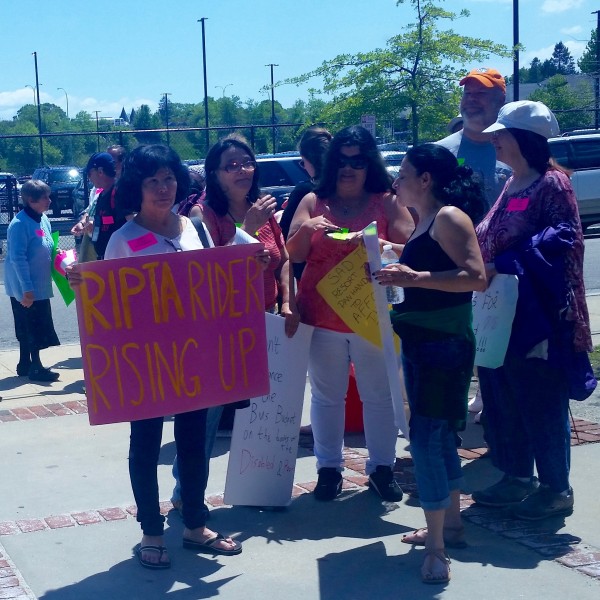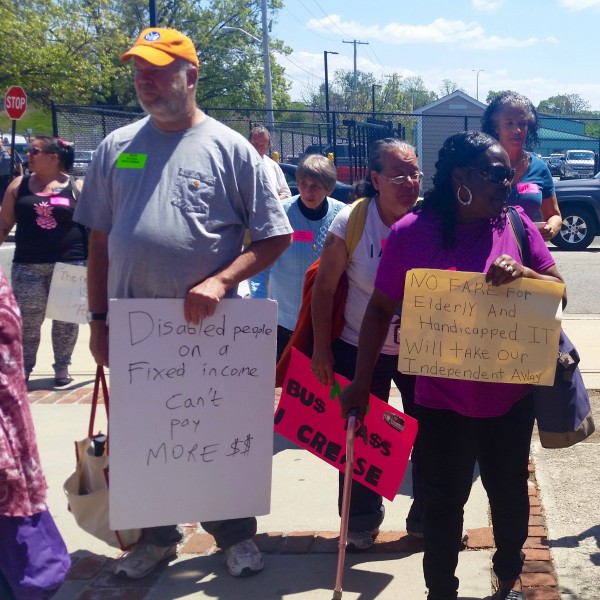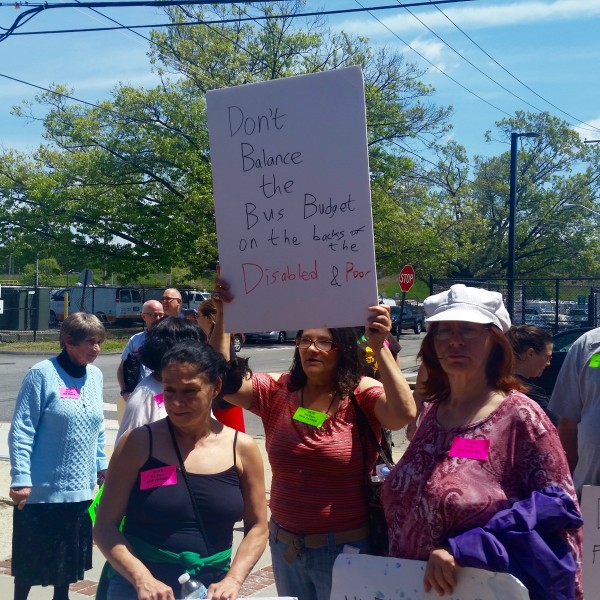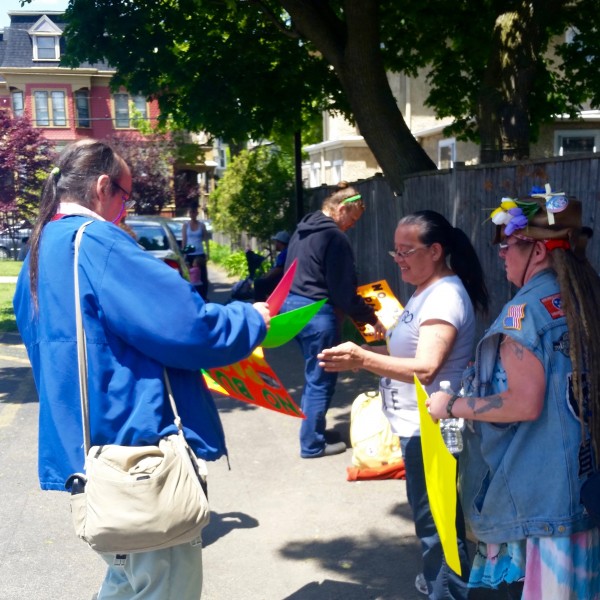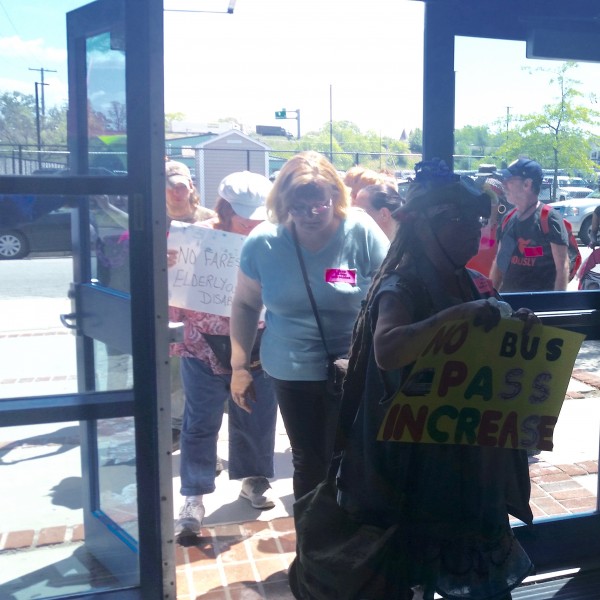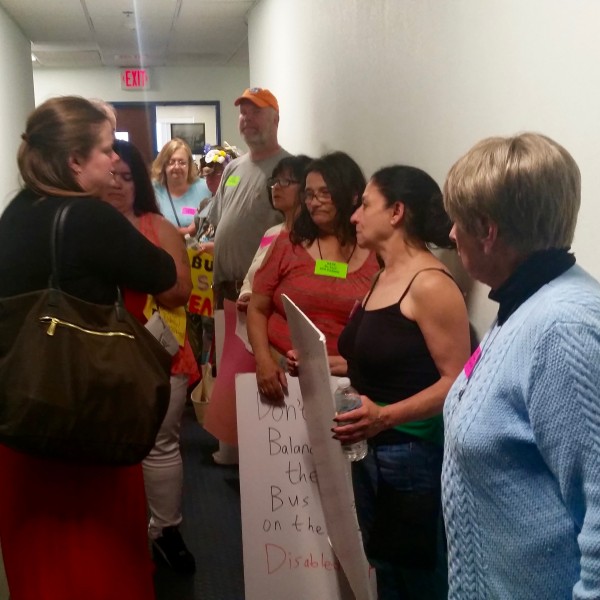 Elderly, disabled and homeless march on RIPTA

,