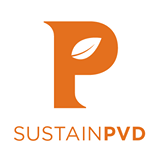 Providence Mayor Jorge Elorza has taken a step towards a more environmentally friendly city with his new SustainPVD Environmental Program. The goal of the program is to reduce greenhouse gas emissions and address climate change within the city by increasing recycling, expanding composting, and making municipal buildings more energy efficient. Residents can participate as well, by obtaining a home energy assessment at no cost through National Grid's EnergyWise program, and by finding low to no-cost energy saving opportunities by joining Find Your Four. Residents can register here or here.
Residents are also encouraged to explore solar alternatives. To get a free solar energy assessment, sign up by July 31 by contacting the West Broadway Neighborhood Association at 401-831-9344, or WBNA@WBNA.org.
"Climate change poses significant challenges to Providence in terms of its effect on our waterfront, the impacts of extreme heat, and especially on vulnerable populations," Mayor Elorza said of the program.
In order to help promote the initiative, Elorza received an energy audit from National Grid in his own home on Tuesday-his first after living there for ten years.
"Through my home energy and solar assessments, I learned how I can make a difference and even save money along the way. I encourage all residents to do the same and help Providence become a greener, healthier, more livable city."
Providence ranks 32nd in the 51 largest cities in the country for energy efficiency, according to a report by the American Council for an Energy Efficient Economy. The report factored in government operations, community-wide efforts, buildings policies, utilities, and transportation.