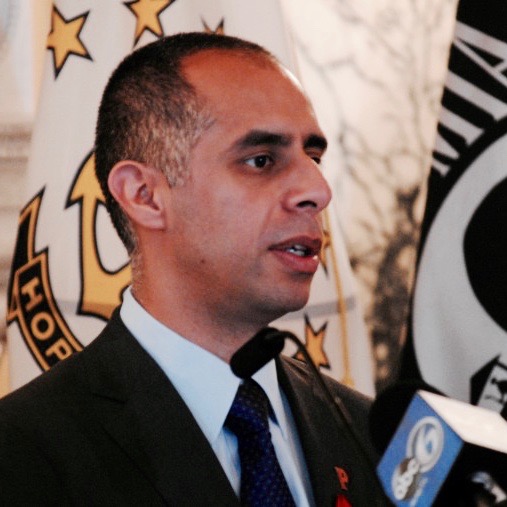 Providence doesn't need or want an LNG facility, said Mayor Jorge Elorza on Thursday.
"With all the information that I have seen on this matter, a liquefied natural gas plant is clearly not in the best interest of the city and I do not want to see the project move forward," said the first term mayor of the capital city in a prepared statement. "Providence has the opportunity and moral obligation to be leaders in clean, renewable energy and that is the direction our city should move in."
His statement comes as National Grid explores utilizing an existing LNG storage tank near the Providence waterfront.
"The proposed plant would process liquid natural gas that is extracted through hydraulic fracking, which is devastating to the environment and the surrounding communities," said Elorza. "Providence does not want to perpetuate or expand fracking, nor do we want to be burdened by the risks associated with a liquefaction plant in Providence.
He added, "There are clear energy policy and market signals at the local, national, and international level telling us that we should be investing in renewable and clean energy. Our future is in projects like Deepwater Wind and investing in clean heating sources like geothermal and electric heat pumps, not more fossils fuels."
Previously, the Elorza Administration has said National Grid would get no city subsidies for its proposed LNG facility at the Providence waterfront. "Ultimately, the decision on the LNG plant will be up to the federal government, however the City will provide no subsidies if the project moves forward," said Emily Cowell, a spokeswoman for Elorza.
The Rhode Island Chapter of the Sierra Club then challenged Elorza to make a stronger stand against LNG. "While Elorza is correct in saying the decision will ultimately be made by FERC, we would argue his assertion, 'the city will have little input into that decision' is false. The mayor can't abdicate his responsibility on this. Local officials can be hugely influential on Federal decisions," the group said in a statement.
Previously, nine Providence legislators took a strong stand against the proposed LNG facility.
Elorza opposes proposed PVD LNG facility

,