Providence Mayor Jorge Elorza tore past the twin protests taking place outside his exclusive fundraiser taking place at the Rooftop at the Providence G. On one side were members of Providence Fire Fighters IAFF Local 799, who are in the midst of difficult negotiations regarding overtime and staffing. On the other side were members of the STEP-UP Network, a coalition of community groups eager to pass the Community Safety Act (CSA), which candidate Elorza pledged to support in October, 2104.
Since his election, Elorza has avoided any substantive meetings with any groups about the CSA, and has not supported the bill's  passage as he promised. This protest was, in the words of the STEP-UP Network, "to denounce the fundraiser for Mayor Jorge Elorza's campaign as he has neglected and in some cases, refused to meet with groups representing low-income people of color on issues such as public safety, housing, and jobs."
As a result of Elorza's broken campaign promises and disinterest in meeting with community groups, the STEP-UP Network asks that instead of donating to Mayor Elorza's campaign, funds be directed "to local organizations whose work directly impacts those affected by police violence, housing instability, and unemployment."
Vanessa Flores-Maldonado, a PrYSM organizer, introduced three speakers outside, before the Mayor's arrival.
Malchus Mills, volunteer for DARE (Direct Action for Rights and Equality), said in a statement, "A fundraiser for a mayor who refuses to meet with his constituents is absurd. We have been asking for a meeting for over a year now, but instead we keep getting passed off to police administrators. We still have not met with Mayor Elorza since the start of his administration, yet he falsely claims to have met with us on numerous occasions."
Mike Araujo, Executive Director of Rhode Island Jobs with Justice, stated: "Not only have we been passed off to police administrators, but we have been given offers of only 15 to 30-minute-long meetings with the Mayor. How are we supposed to talk about the safety of an entire city in just 15 to 30 minutes?"
Jorrell Kaykay, volunteer at the Providence Youth Student Movement (PrYSM), stated: "Last time we publicly asked Mayor Elorza about his changing stance on the CSA, he got this bill confused for a statewide bill. Clearly, Mayor Elorza is not paying attention to the issues that are affecting the community he serves especially when he keeps denying to adequately meet with said community. Whose mayor is he really?"
Kaykay spoke in reference to an East Side community forum that took place in November 2015 in which protestors had shown up as it was the second forum held in a neighborhood where crime rates were actually falling. When questioned about his stance on the CSA, Mayor Elorza responded on a different bill that had recently been passed in the General Assembly. I covered that event here.
The STEP UP Network includes the Providence Youth Student Movement, Direct Action for Rights and Equality, the American Friends Service Committee, and the Olneyville Neighborhood Association.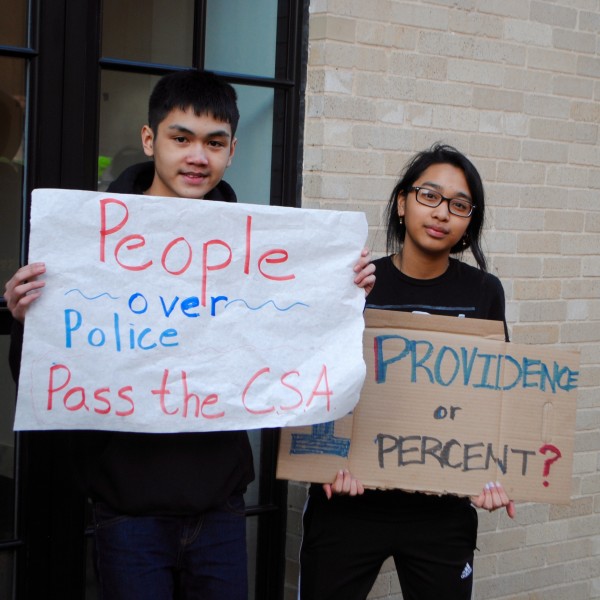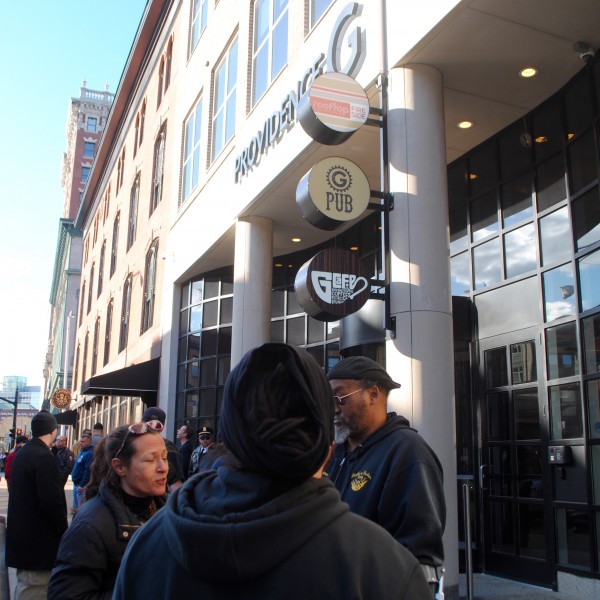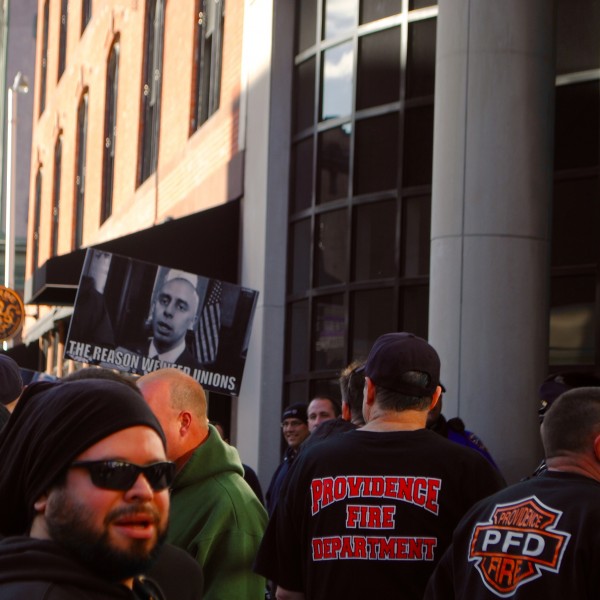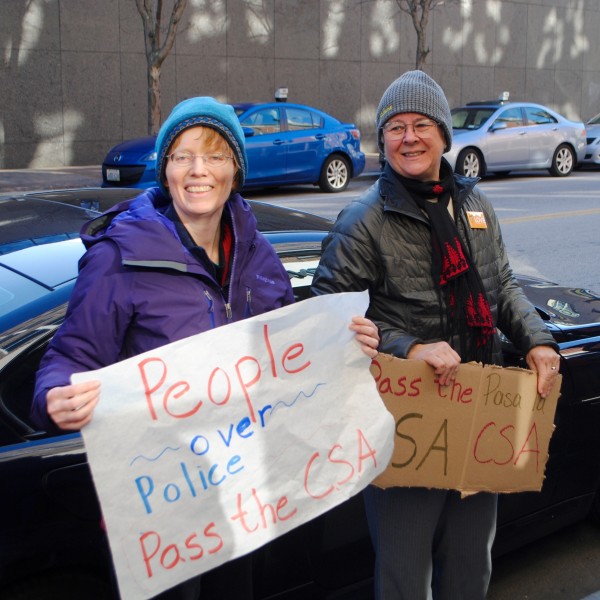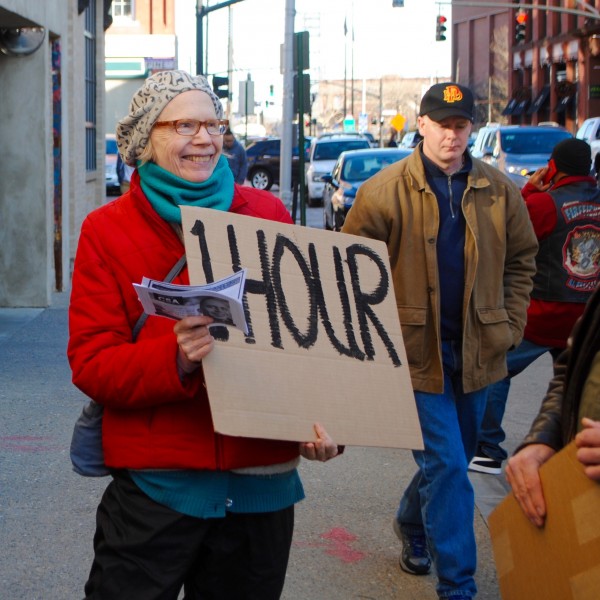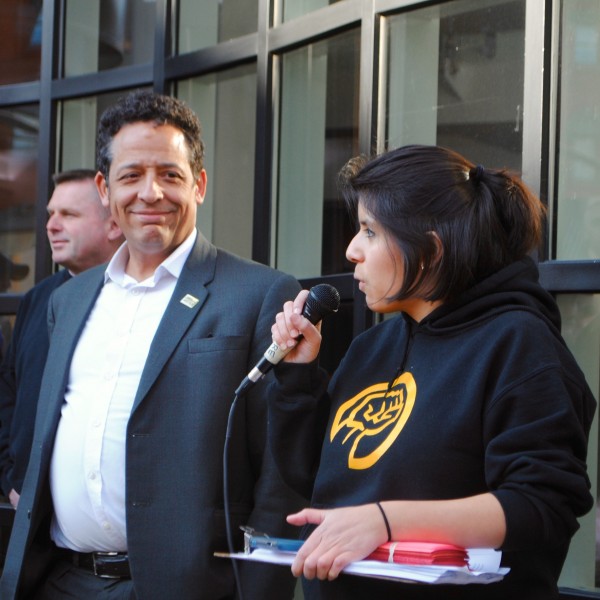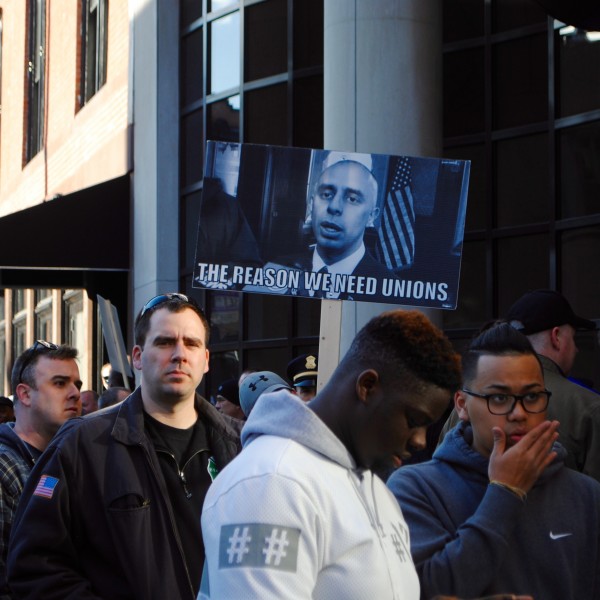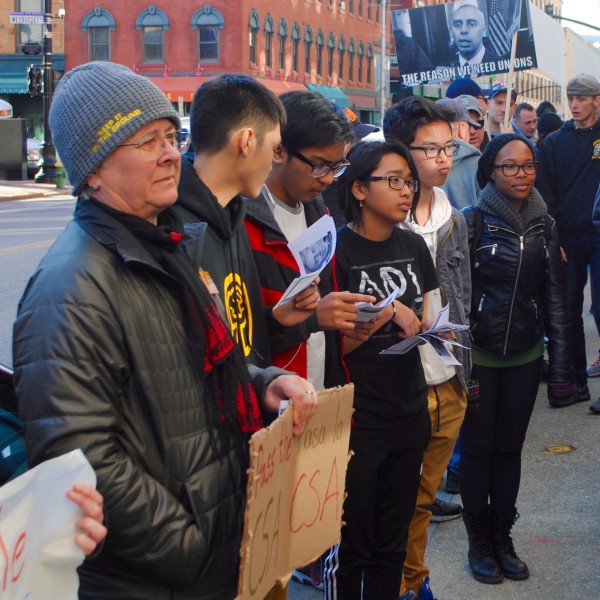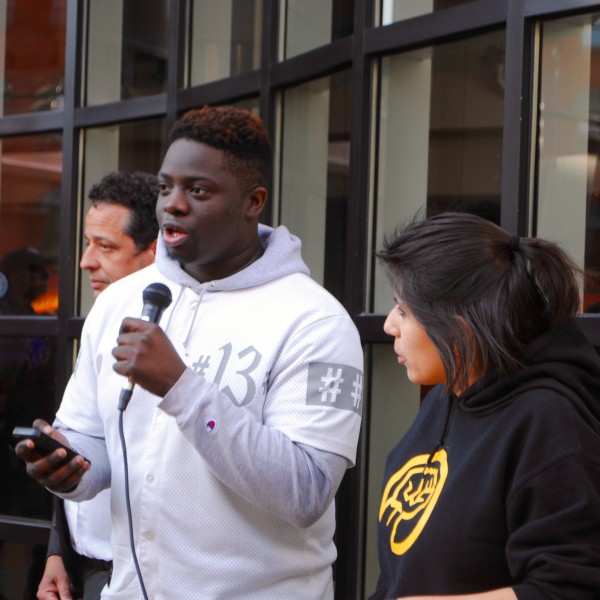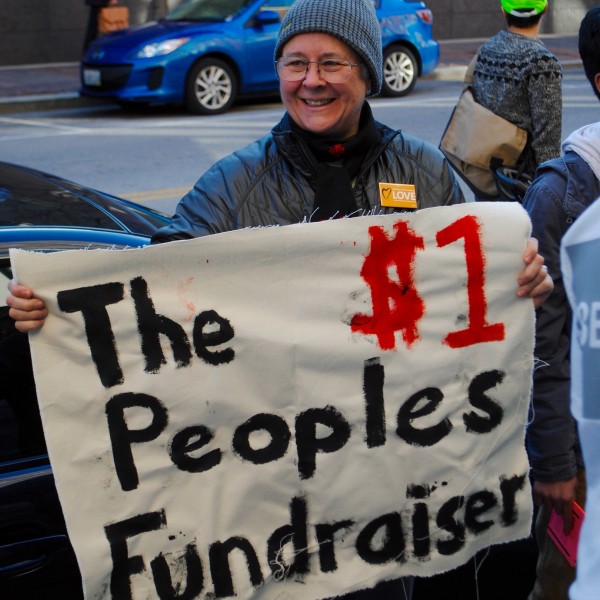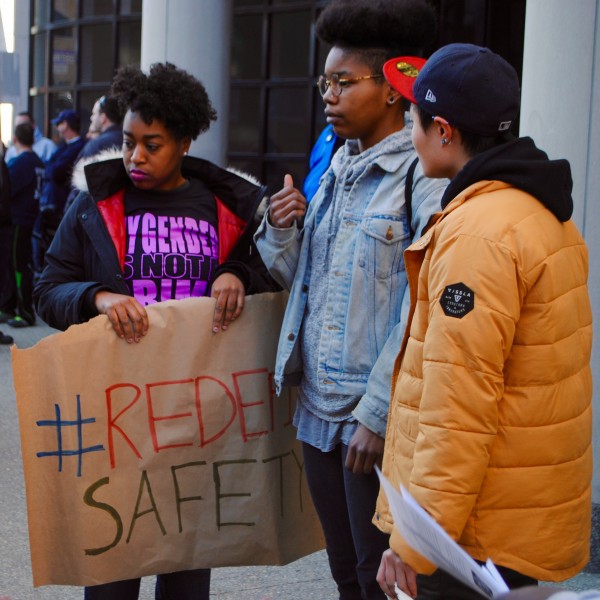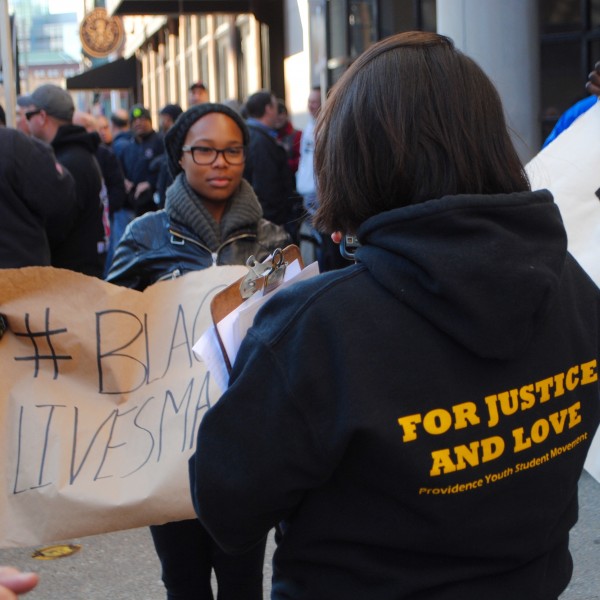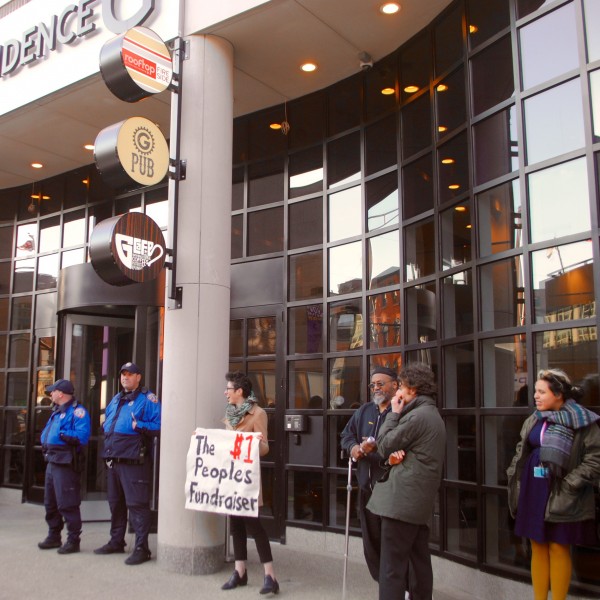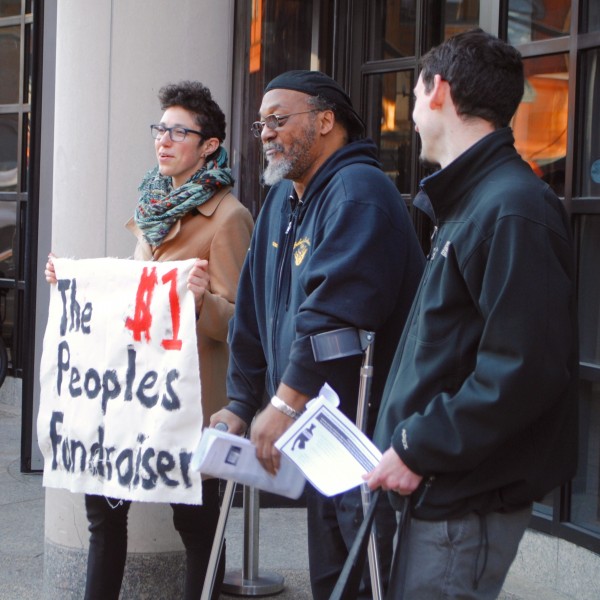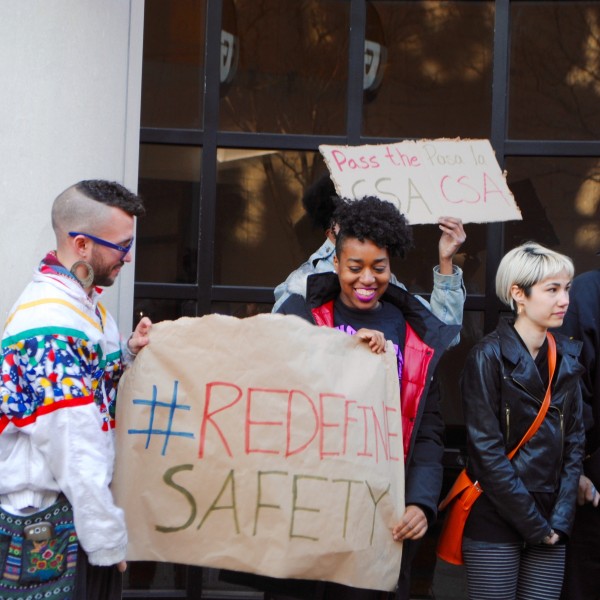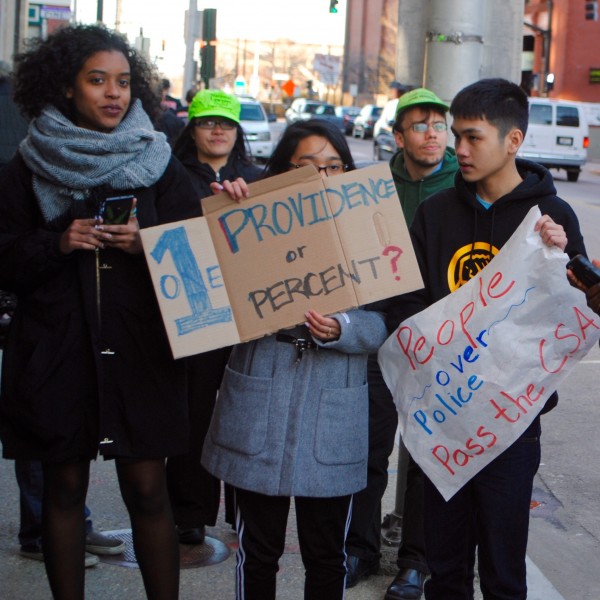 Elorza storms past two protests outside his own fundraiser

,