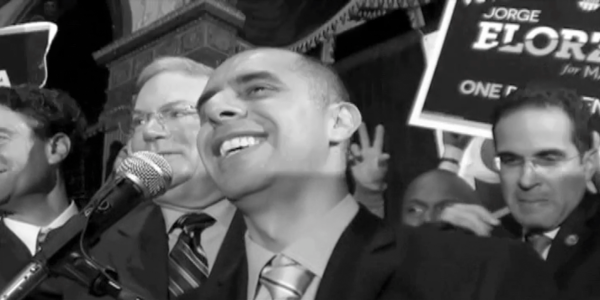 As a candidate, Jorge Elorza promised that tax deals would not be given out unless Providence could profit from the deal in some way. Mayor Elorza, however, seems intent on perpetuating the kinds of bad practices that lead inevitably to higher tax rates for home owners.
When the RI Progressive Democrats of America (RIPDA) were in the process of interviewing candidates for Mayor of Providence in search of the group's endorsement, they took the liberty of recording the interviews. One of the questions that the group posed to then candidate Elorza was about Tax Stabilization Agreements (TSAs) which are essentially massive tax breaks given by the city to what it considers to be worthy investments. The idea behind TSAs is that a company might want to build in Providence, and in order to lure the company here, a tax break is given. This might spur building and development, and if used properly, is arguably a good idea.
However, in practice, these tax breaks are not doled out in ways that might spur growth or development, but are given out to developers who have back room connections to City Hall. It's cronyism at its worst, and it costs Providence home owners directly, as their taxes are raised to cover the breaks given to insiders.
According to the Progressive Democrats, "The deals pending before the city right now are even more egregious than usual. That's because the development has already happened. There's no question of encouraging development–the developers want their special tax deals to continue. This is just giving the city's limited tax dollars to big developers.  Pure and simple."
Sam Bell, executive director of the RIPDA, said, "One of the things that really inspired us about Elorza when he was running was his commitment to crack down on the abusive culture of corporate welfare.  It's very sad to see him change his tune now that he's won."
You can watch Elorza answer the question about TSAs below.
See more here: Details on Elorza's tax breaks for existing properties
Mayor Elorza offering tax breaks Candidate Elorza opposed

,