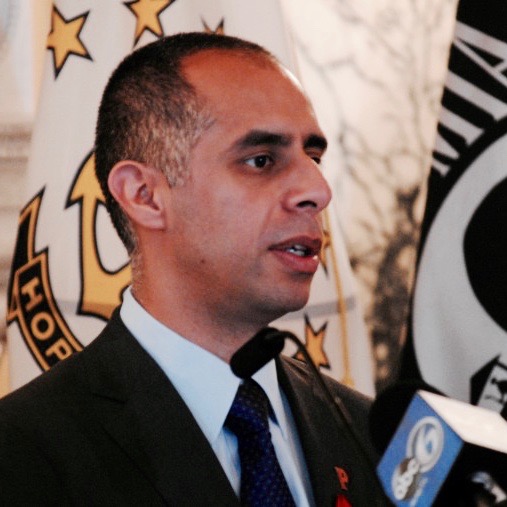 Providence Mayor Jorge Elorza sent a strongly worded letter to the Federal Energy Regulatory Commission (FERC) last week, expressing his opposition to National Grid's proposed Fields Point Liquefaction Project.
Saying that approval of the project "would have a detrimental impact to the City of Providence and its residents," Elorza went on to frame the issue in global terms.
"The entire world is threatened due to climate change and we must move away from fossil fuels," wrote Elorza, "The City of Providence has continually expressed a commitment to reducing its carbon footprint, promoting an equitable environment, and creating a more sustainable future for our City's posterity. Providence does not want to perpetuate the global climate crisis, nor do we want to be burdened by the risks associated with a liquefaction plant in Providence."
Elorza also touched on the issues of air quality in the area of Fields Point.
"The proposed facility would generate harmful pollutants that impact the surrounding community's air quality and ecosystem. The proposed location for this project is surrounded by dense, lower-income neighborhoods and should not be subjected to the environmental and health burdens associated with the proposed facility."
Elorza also says that "The proposed plant would also increase greenhouse gas emissions, particularly indirect emissions due to the hydraulic fracking process by which the natural gas is extracted from the ground, as well as the facility's high electrical consumption (13 megawatts) for the liquefaction process."
Elorza urged FERC to conduct a comprehensive Environmental Impact Statement, rather than an Environmental Assessment and to heed the final guidelines presented by the White House Council on Environmental Quality (CEQ), which instructed Federal agencies to include "direct and indirect greenhouse gas emissions and the effect of climate change in National Environmental Policy Act Reviews.
Elorza ends his letter asking for and "unequivocal denial" of the project.
Elorza calls for 'unequivocal denial' from FERC on Fields Point LNG project

,