Lost in yesterday's coverage of real estate investor Joseph Paolino's roll out of the Providence Downtown Improvement District's (DID) plan to deal with the issue of panhandling (and homelessness) in downtown Providence was the introduction of an alternative plan by committed homeless and poverty activists that took place across from Kennedy Plaza at Paolino's property "The Shops at 100."
The Rhode Island Homeless Advocacy Project (RIHAP), Homeless Bill of Rights Defense Group and DARE (Direct Action for Rights and Equality) presented a comprehensive plan called "Reclaiming Our Public Spaces."
The group presented recommendations in three major areas:
Promoting Community and Economic Development
Discontinuing Current Criminalization Policies; and
Supporting Social and Human Service Needs.
The advocates sought to differentiate their ideas from those to be presented by Paolinio. Dr. Eric Hirsch, Professor of Sociology at Providence College and a member of the Homeless Bill of Rights Defense Committee pointed out that Paolino's proposals were akin to the flawed "broken windows" policies that have been discredited around the country. The "broken windows" policies were based on an idea that allowing minor offenses like littering, panhandling, loitering, or washing car windshields was an open invitation for more serious crimes. They argued that these "broken windows" were the real reasons for the rise of violent and serious property offenses.
"The problem with basing policy on this "broken window" idea is that there was no evidence to back it up," stated Hirsch. "Unfortunately, although the idea has been completely discredited, police departments and city officials around the country continue to base policy decisions on this flawed proposal."
"Criminalization is not a solution to homelessness," added Roger Williams University School of Law Professor and Assistant Dean Andrew Horwitz. "It is incredibly cruel to those experiencing homelessness, dehumanizing the individuals and making it harder to connect to advocates and services. It also costs the system more by spending taxpayer dollars on court costs and incarcerations rather than on housing, medical care, and other long-term solutions."
Key findings/conclusions from the report are:
Homeless people are criminally punished for being in public even when they have no other alternatives
The criminalization of homelessness is increasing across the country
Criminalization laws violate the civil and human rights of homeless people
Criminalization laws are costly to taxpayers
Criminalization laws are ineffective; and
Criminalization laws should be replaced with constructive solutions to ending
homelessness.
"Rhode Island has the potential to be a model for how to end homelessness," concluded Barbara Freitas, Director of RIHAP. "We can do this by collaborating to provide safe, affordable, permanent housing and engaging with and educating our community. It is not done by harassing and further marginalizing our city's most vulnerable neighbors."
Here's the video from their press conference: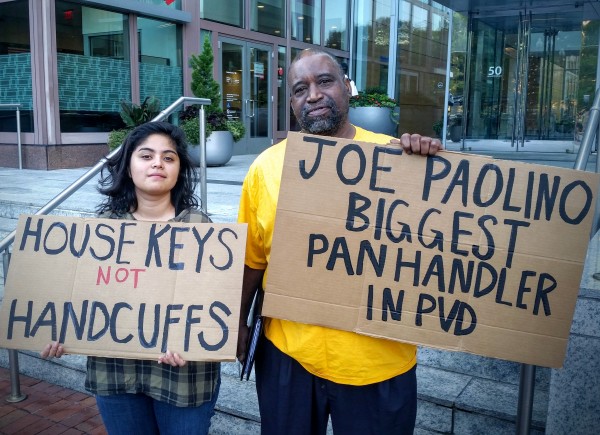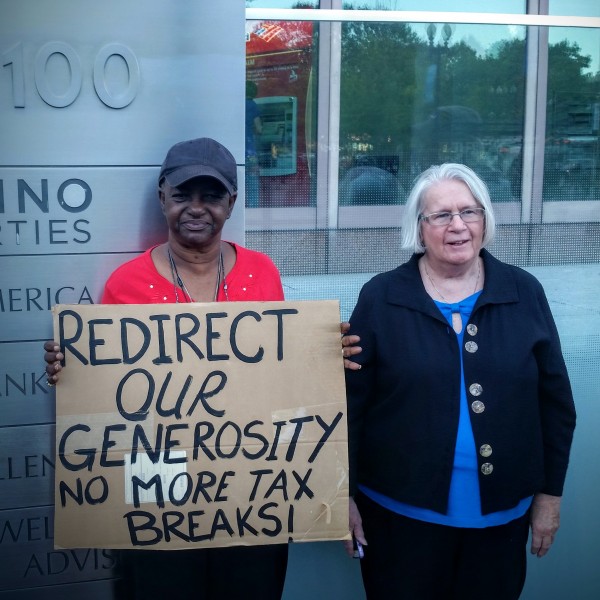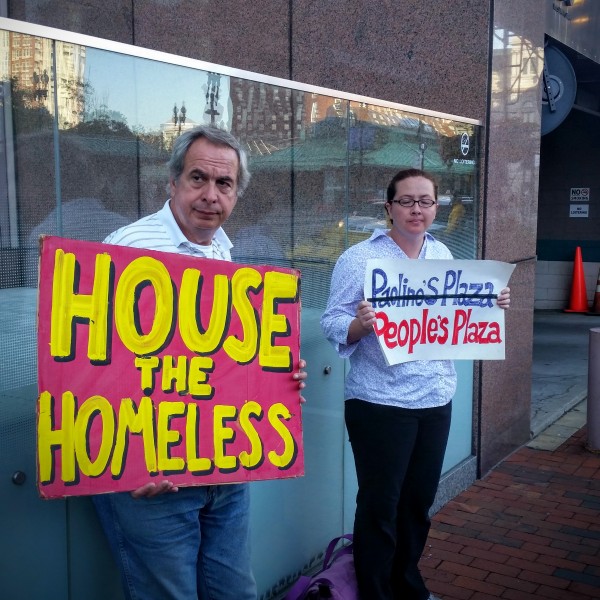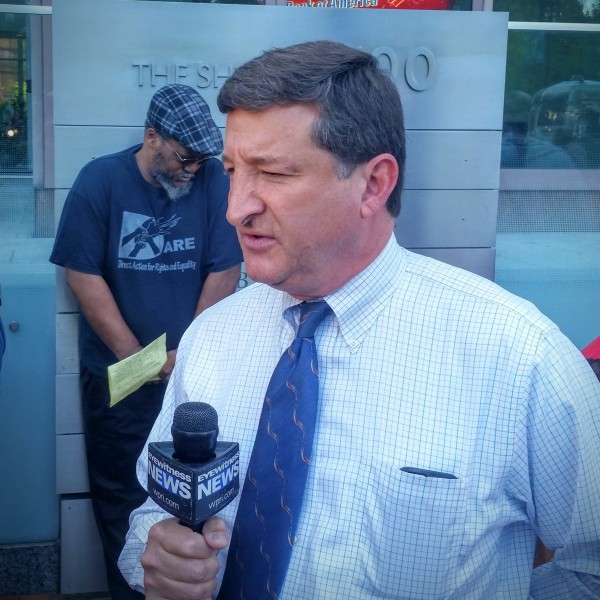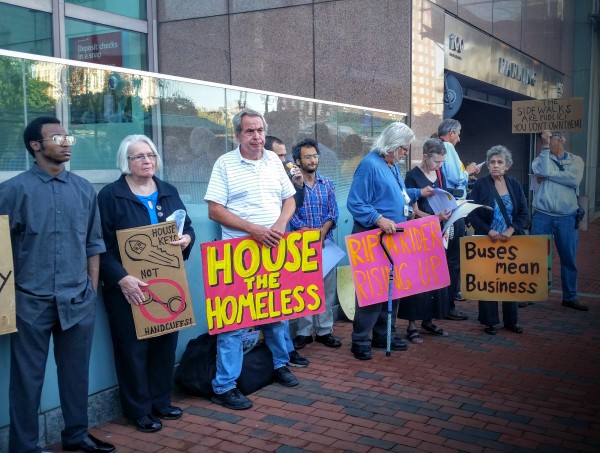 Homeless advocates release their plan for Kennedy Plaza

,