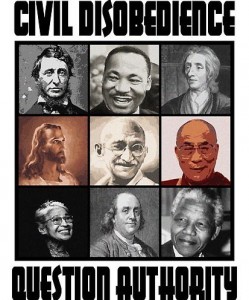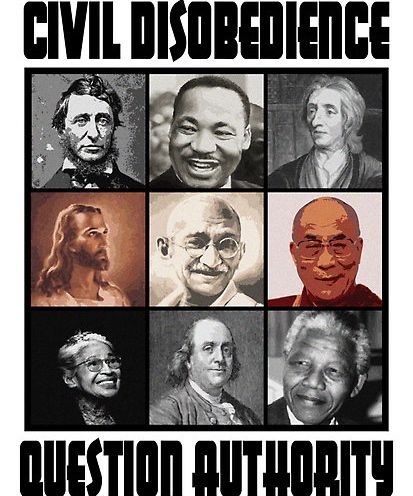 For those of you trapped in caves, the weather has been getting unruly of late. 2012 was the latest in a long string of very hot years, the hottest on record in fact. It brought with it extreme drought, raging wildfires and Superstorm Sandy. The accumulated damage is still being tabulated but it will be in the hundreds of billions of dollars and countless lost lives. Climate scientists, conservative by nature and cowed by bombastic and well funded deniers, have finally grown so alarmed with the rapid progression of global warming that they are sticking their necks out and attributing the extreme weather to climate change.
Hallelujah! Now armed with overwhelming science and growing public support, it's time for environmentalists (by which I mean everyone who would like to have a habitable planet) to get unruly, too. That appears to be the rationale behind my employer the Sierra Club's recent decision to endorse civil disobedience for the first time in its 120 year history. As our national executive director Michael Brune says in his recent "From Walden to the White House" letter:
"For civil disobedience to be justified, something must be so wrong that it compels the strongest defensible protest. Such a protest, if rendered thoughtfully and peacefully, is in fact a profound act of patriotism. For Thoreau, the wrongs were slavery and the invasion of Mexico. For Martin Luther King, Jr., it was the brutal, institutionalized racism of the Jim Crow South. For us, it is the possibility that the United States might surrender any hope of stabilizing our planet's climate…

We are watching a global crisis unfold before our eyes, and to stand aside and let it happen — even though we know how to stop it — would be unconscionable. As the president said on Monday, "to do so would betray our children and future generations."  It couldn't be simpler: Either we leave at least two-thirds of the known fossil fuel reserves in the ground, or we destroy our planet as we know it. That's our choice, if you can call it that."
Fight, or resign ourselves to a climate that threatens civilization as we know it: it really isn't much of a choice is it? Sierra Club and numerous other organizations have been using traditional grassroots and institutional advocacy for decades to fight climate change, and it hasn't been enough. Others like Bill McKibben's 35o.org and many individuals have already crossed the line of civil disobedience in the effort to save the planet. It's about time we all stand as one and make it clear that our halfhearted and incremental progress in reducing greenhouse gas emissions is unacceptable.
With that in mind, let's do it. On February 17th, there is a massive climate action rally planned and you're invited. This will be the biggest such rally ever held and should draw more than 25,000 people to the White House to tell President Obama among other things that the Keystone XL Pipeline must not be allowed to proceed.
A bus or buses will be going down to D.C., cars full of people too. Can you make it? You can pledge your attendance and find out more information on how to get down there by following this link.