Activists opposed to methane gas expansion locked themselves to construction equipment being used to prepare an area in Burrillville for a gas pipeline project early Monday morning.
"I expect them to be arrested at some point today," said Sherrie Andre, who sent out a press release and photos of the action on behalf of FANG, or Fighting Against Natural Gas. "If not, they are pretty determined to stay there as long as their bodies can hold out."
Three fire trucks and local police are on the scene, said Andre, but she did not know if the three activists had been arrested or were still attached to the earth-moving equipment.
"Matt Smith of New Jersey, Nick Katkevich of Rhode Island, and Keith Clougherty of Massachusetts locked down with fortified PVC pipes to disrupt construction for the day at the compressor station which Spectra is hoping to double in capacity as part of the AIM project," according to the press release.
"Spectra Energy, Invenergy and those that support them are on the wrong side of history, we will keep coming back with more people until their projects are cancelled."  said Katkevich, according to the press release.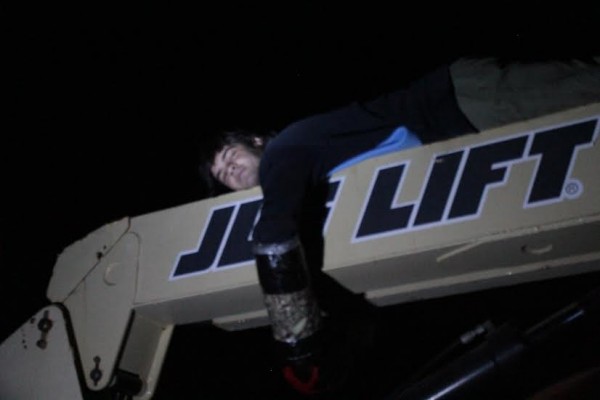 FANG has waged a high profile campaign against both the Algonquin pipeline project and a methane gas compressor station that Governor Gina Raimondo has hailed as good business expansion for Rhode Island. Both projects would be built on land owned by Spectra Energy in Burrillville.
Andre was arrested for a tree sit at the site this summer and, two weeks ago, Peter Nightingale and Curt Nordgaard were arrested for chaining themselves to a chain link gate on Spectra property. Nightingale was also arrested at Sen. Sheldon Whitehouse's office for protesting fracked gas and methane gas expansion. While Whitehouse has been supportive of the pipeline project, he has reserved judgment on a methane compressor facility in Burrillville.
"What happens in Burrillville doesn't stay in Burrillville. This project hurts communities across the Northeast and climate change is already killing people around the world," said Keith Clougherty, one of the activists locked to Spectra construction equipment this morning, according to the press release.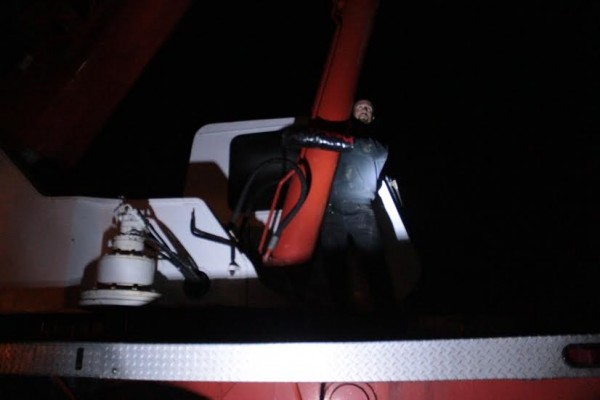 FANG activists lock themselves to Spectra construction equipment

,