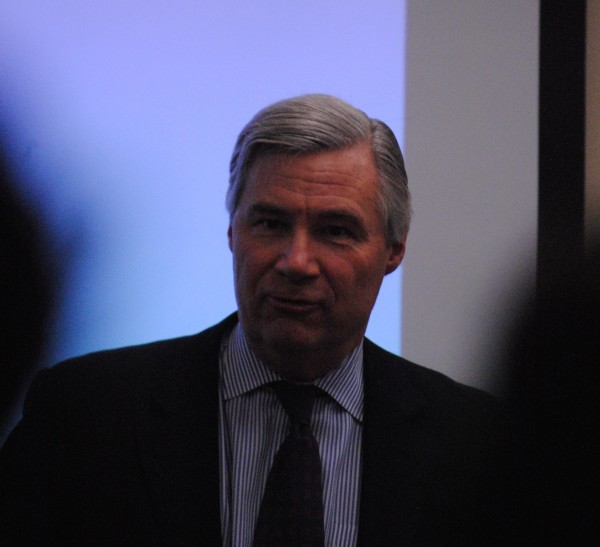 As Senator Sheldon Whitehouse stood up to speak to a room packed with concerned environmentalists and sustainability stakeholders at the #ResilientPVD Sustainability Workshops, held in the Providence City Hall Monday afternoon, climate activists representing FANG (Fighting Against Natural Gas) and BASE (Burrillville Against Spectra Expansion) stood up and silently held aloft signs challenging the Senator on his stated support for Invenergy's Clear River Energy Center (CREC) in Burrillville.
The event was not interrupted and proceeded as planned. At one point Leah Bamberger, Providence's Director of Sustainability, confronted Nick Katkevich of FANG, who was handing out flyers to people in the room. The flyers ask "Did you know?" and answered, "Sheldon Whitehouse supports the massive fossil fuel power plant proposed for Burrillville." After their brief interaction Bamberger returned to her seat and Katkevich resumed handing out flyers.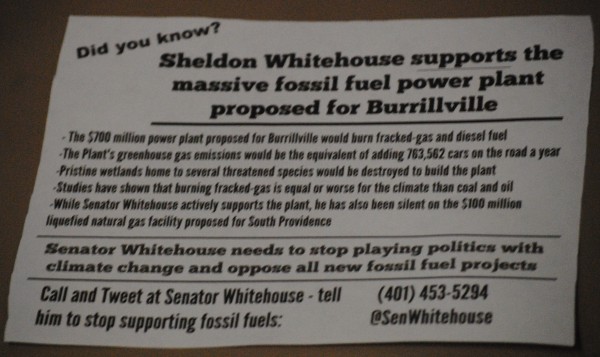 Among those standing with signs I recognized Sister Mary Pendergast of the Sisters of Mercy and Burrillville resident Kathy Martley.
Senator Whitehouse came out in support of the CREC power plant in an interview with Ted Nesi. In the interview Whitehouse cited support from environmental groups for his stance, support that subsequent investigation has revealed does not exist.
The #ResilentPVD event today is part of a three day series of "charrettes, workshops, and community meetings to explore how Providence's infrastructure, buildings, and neighborhoods can prepare for the impacts climate change." An impressive array of sustainability experts from across the country are in attendance. There is a report expected on Wednesday.
Mayor Jorge Elorza introduced Senator Whitehouse as the state's foremost climate champion though some in the audience were audibly agitated by that designation, with someone commenting that "He supports the fossil fuel plant in Burrillville!" Whitehouse was not visibly disturbed by the protesters, though he seldom looked their way as he spoke.
FANG and BASE are planning to protest at the RI State House Tuesday evening during Governor Gina Raimondo's State of the State address Tuesday evening. Governor Raimondo has also been a vocal champion of the CREC plant, as has Speaker of the House Nicholas Mattiello.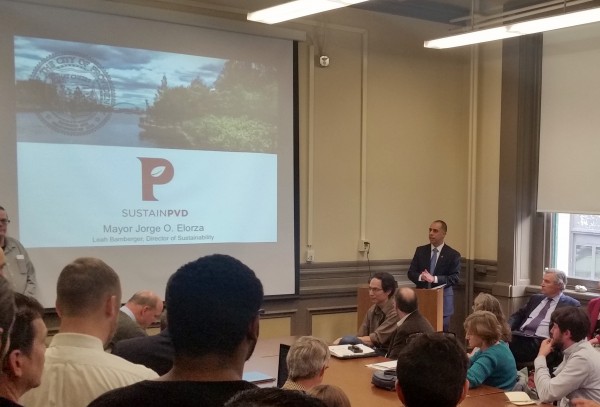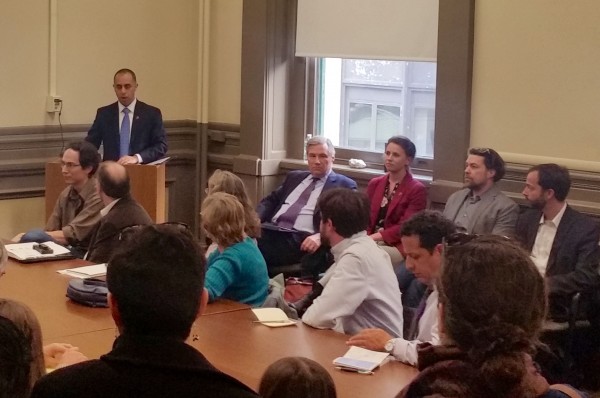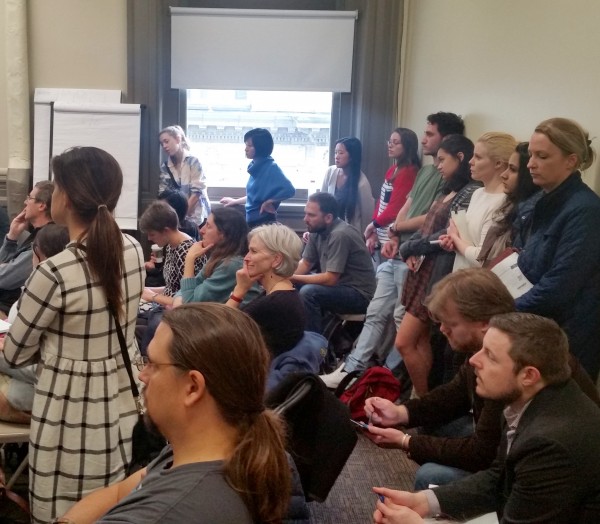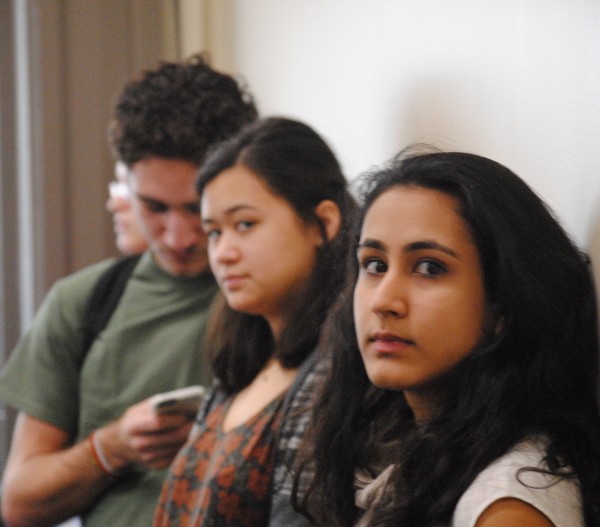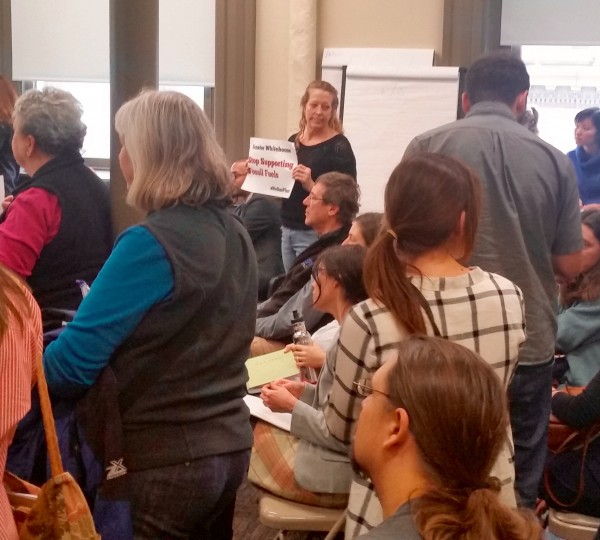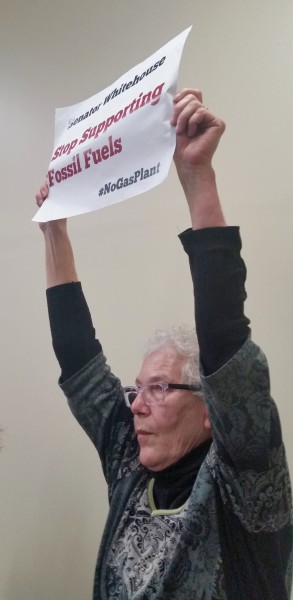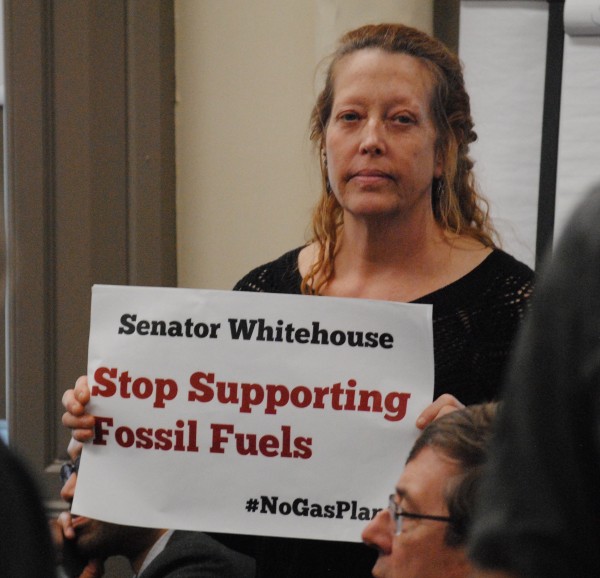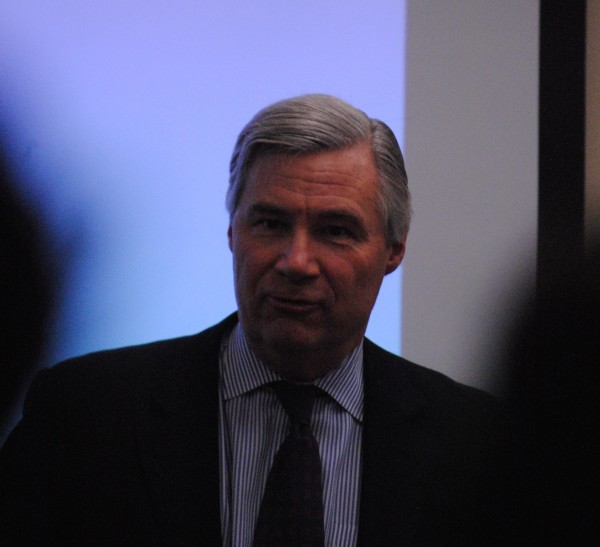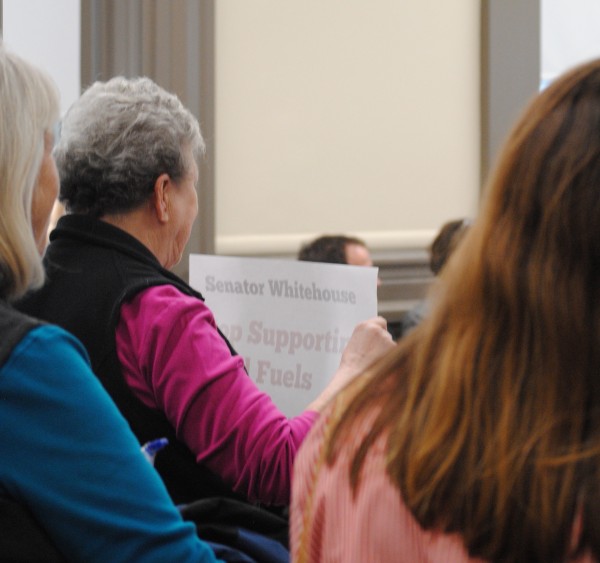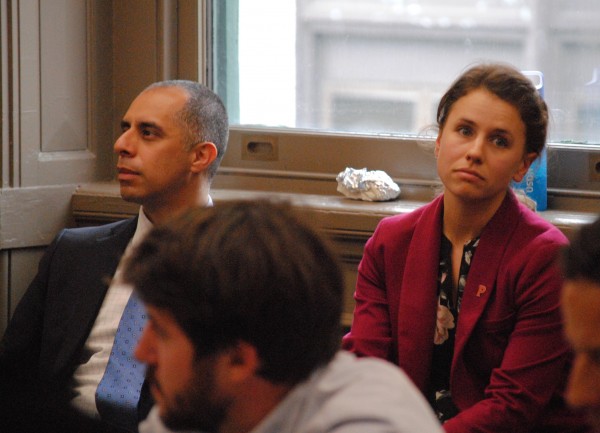 FANG confronts Whitehouse over his Invenergy support

,