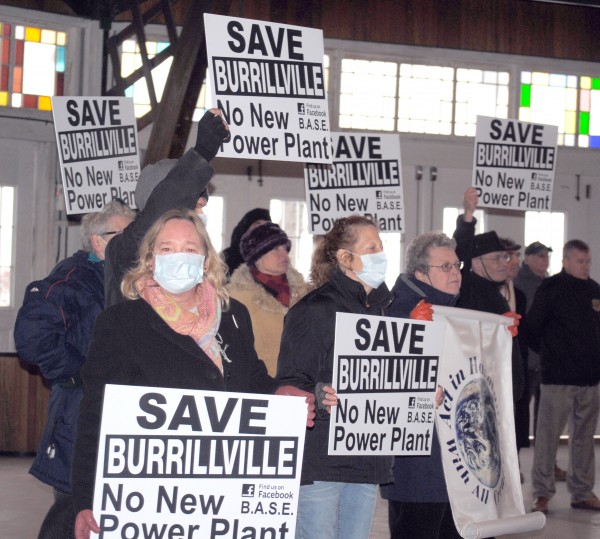 FANG (Fighting Against Natural Gas) has announced that they and their allies will be protesting Governor Gina Raimondo during her State of the State address because of her continuing support for the methane gas power plant to be built in Burrillville. Raimondo will be speaking the the RI State House before both houses of the General Assembly.
On their Facebook posting for the event, FANG says,
"Right now there are three major fracked-gas projects proposed for Rhode Island. A $700 million fracked-gas power plant that's been proposed for Burrillville, a $100 million liquified natural gas (LNG) facility in South Providence and a second expansion of Spectra Energy's fracked-gas compressor station, also in Burrillville.
"The power plant in Burrillville would emit the equivalent greenhouse gas emissions of 763,562 cars a year and add more noise and toxins to a community that is already inundated by gas infrastructure. Meanwhile the LNG facility proposed for Providence would be built in a community that already has one of the highest asthma rates in the State."
People interested in joining this protest can RSVP on Facebook. This is an open invitation to anyone interested in preventing the fracked gas, extraction economy future being foisted upon Rhode Island by fossil fuel companies and some of Rhode Island's most influential politicians, including Senator Sheldon Whitehouse, Governor Gina Raimondo  and Speaker Nicholas Mattiello.
More on the fracked gas expansion in Rhode Island:
FANG needs YOU: To protest Governor Raimondo

,