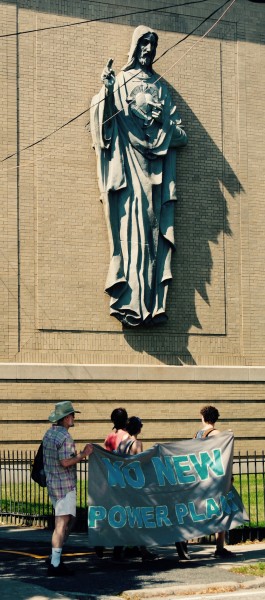 The FANG Collective began their three day march to Burrillville Saturday morning, leaving from the State House in Providence just before 10am. The march is a protest against the Invenergy's planned $700 million fracked gas and diesel oil burning power plant, currently supported by Governor Gina Raimondo and opposed by the vast majority of Burrillville residents. The march also serves as a greeting of sorts to the Governor, as Raimondo is scheduled to meet with Burrillvillians and hear their concerns at the Burrillville High School on Monday night at 6pm.
Ahead of the march members of the FANG Collective and others distributed signs, spoke to reporters and provided instructions to participants about staying healthy during the long march, as temperatures were expected to be in the 90's throughout the weekend. The importance of sunscreen, staying hydrated and being aware of any physical problems was stressed.
The marchers hope to cover about six to eight miles a day. They expect to arrive at the Greenville Public Library by 1pm. On Sunday, they will begin their march at 3pm at the Greenville Public Library to Village Bean Cafe and hope to arrive in Gloceter RI by 7pm.
The final leg of their trip, on Monday, begins at 12:30pm at the Village Bean Cafe and then to 24 North Main Street in Pascoag, the site of the MTBE spill that poisoned the water supply in Burrillville 15 years ago. It is this well water that Invenergy hopes to use to cool their power plant, under the promise that the water will be purified. After a short ceremony at the site of the MTBE spill, the marchers will continue to the Burrillville High School, in time to greet the governor.
The march is expected to grow by the day, with people participating as their schedule and ability allows. On Monday, many more Burrillville residents will be joining the march.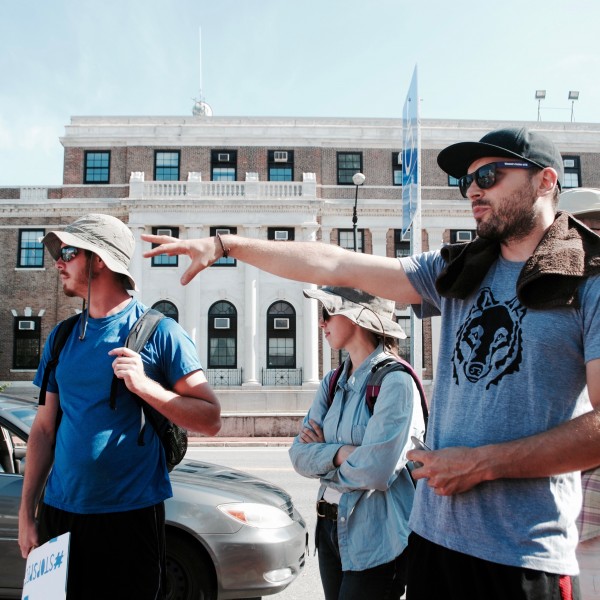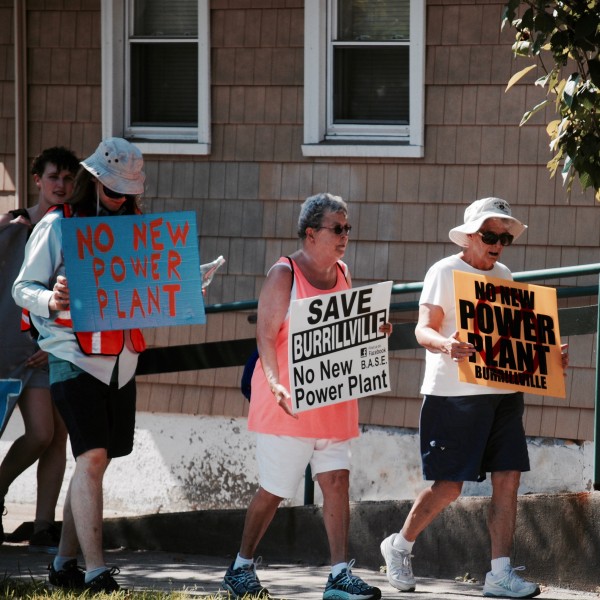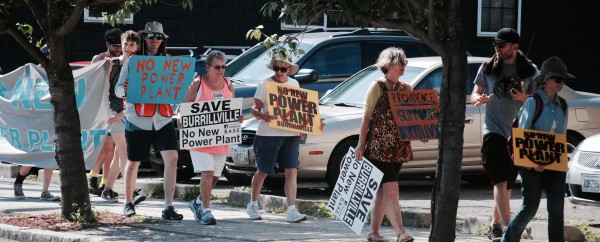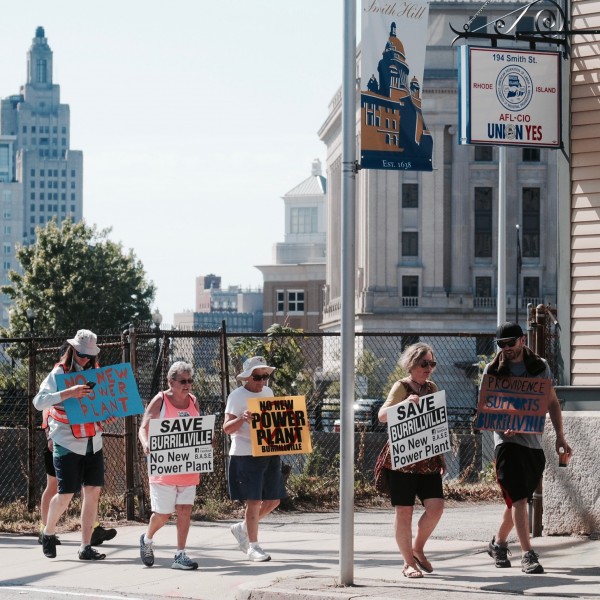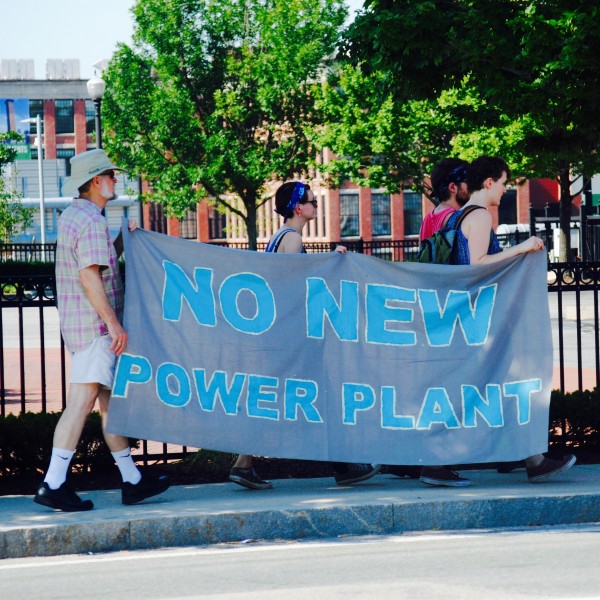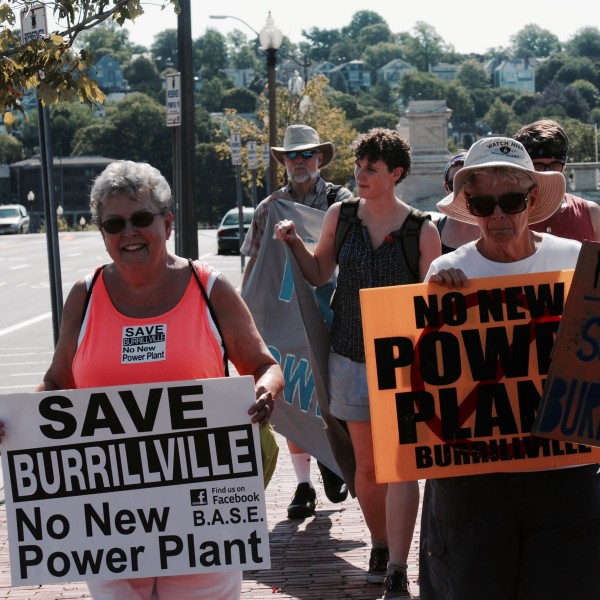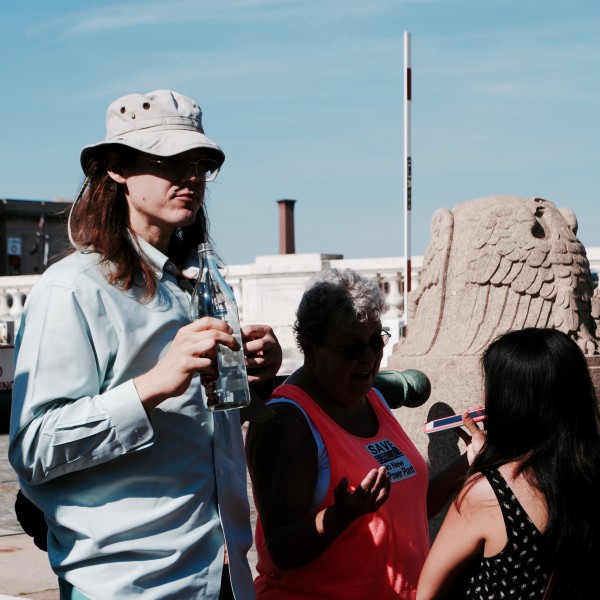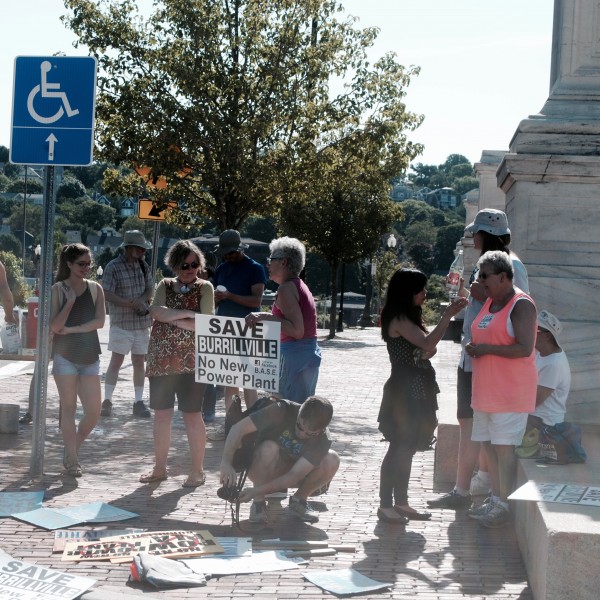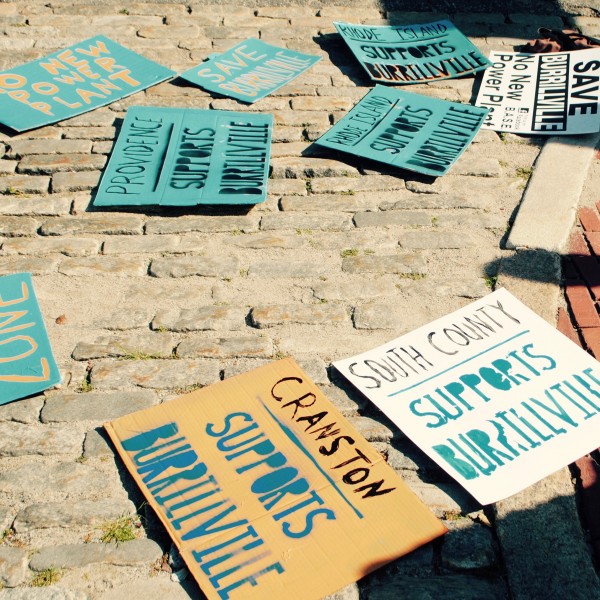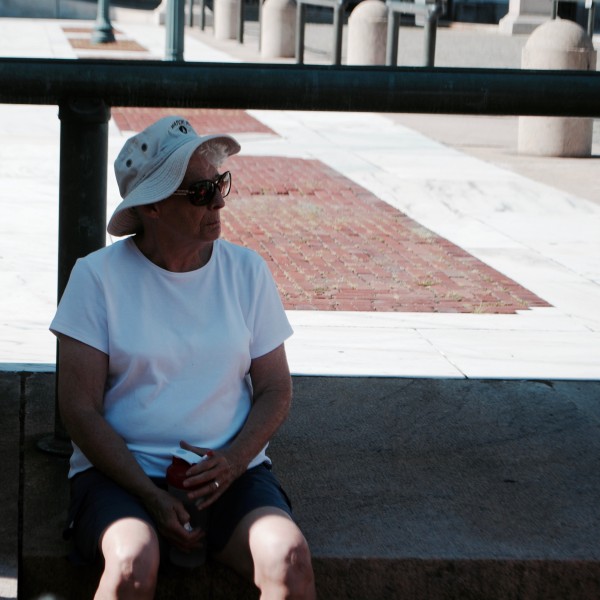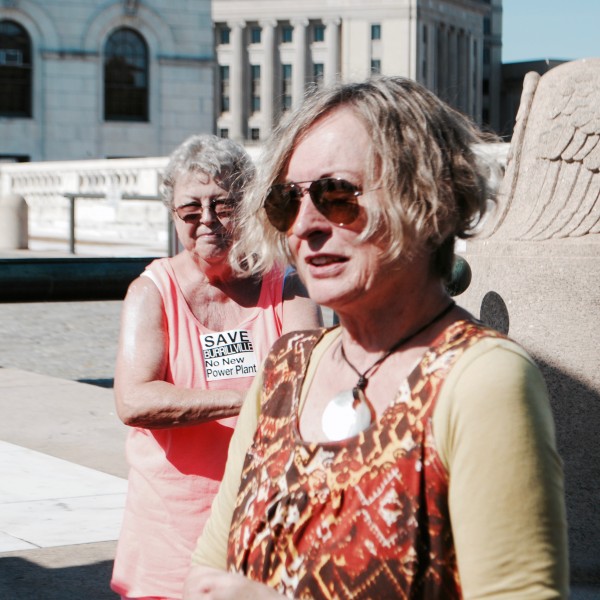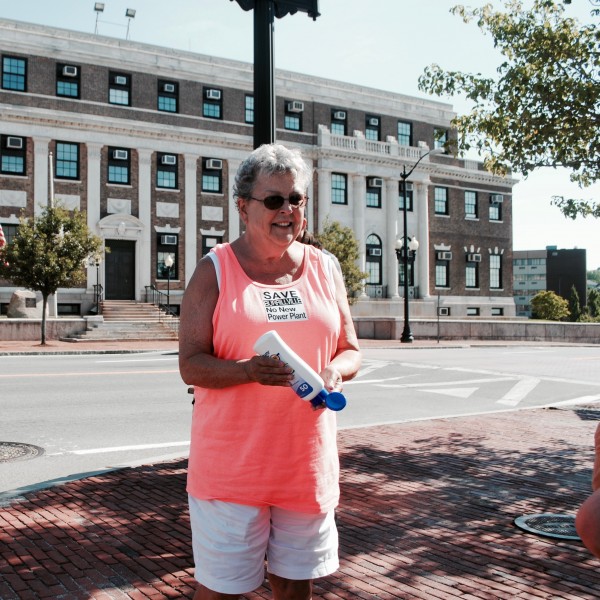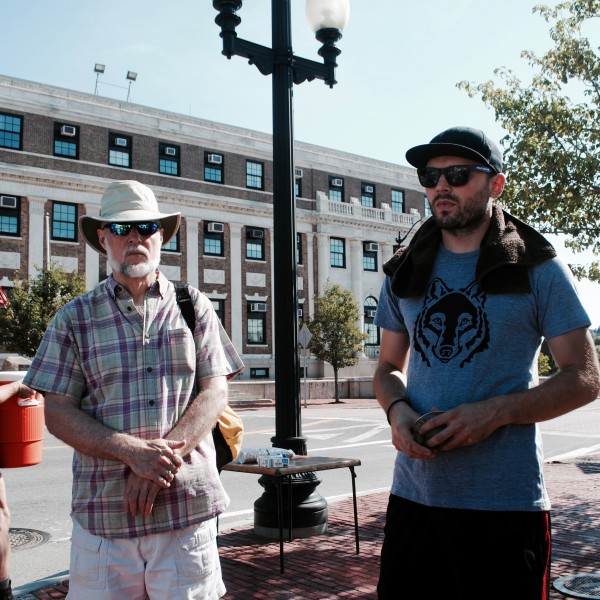 FANG Collective begins their long march to Burrillville ahead of Governor's visit

,