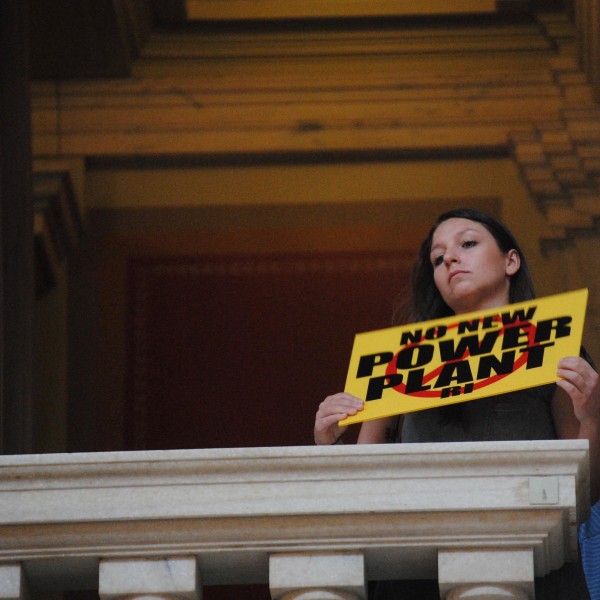 The Senate Judiciary Committee will be voting on Senator Paul Fogarty's bill S3037A on Wednesday. The bill would increase the membership of the energy facility siting board from three to seven members, and would require approval by the voters in Burrillville of any tax agreement established by the town council with a power plant located in the town. A successful committee vote send the bill to the Senate floor for a vote from the full chamber. The bill is a companion to Representative Cale Keable's H8240a.
Governor Gina Raimondo said that she will be "very likely to" veto the bill on a recent episode of Channel 12 Newsmakers.
Invenergy wants to build a $700 million fracked gas and diesel burning power plant in Burrillville. Critics and supporters alike say that this bill, if passed, will make the construction of the power plant less likely.
Fogarty power plant bill to receive a vote in Senate Judiciary

,